Csonka's ROH TV Review 7.11.18
July 11, 2018 | Posted by
Csonka's ROH TV Review 7.11.18
Csonka's ROH TV Review 7.11.18
OFFICIAL RESULTS
– Sumie Sakai & Stella Grey defeated Riley Shepard & Gabby Ortiz @ 6:20 via pin [*½]
– No DQ/No Countout Match: Bully Ray defeated Cheeseburger @ 13:40 via pin [**½]
– Cody defeated Titan @ 10:05 via pin [*]
---
– Follow all of my reviews at this link.
– Check out my ROH Best in The World review at this link.
Sumie Sakai & Stella Grey vs. Riley Shepard & Gabby Ortiz: Grey and Shepard work some back and forth to begin, Sakai tags in and she and Grey work double teams and pick up a near fall. Shepard cuts off Grey and Ortiz tags in, hitting basement dropkicks, and covering for 2. She and Shepard work some double teams and Shepard hits cartwheel knees and that gets 2. Post break, and Grey hits a suplex and tags in Sakai. She runs wild with Mongolian chops, follows with forearms but Ortiz makes the save. Sakai fights off both, Shepard looks lost and Sakai follows with corner attacks to both. The missile dropkick connects but Shepard rolls her up for 2. Sakai hits a neck breaker for 2. Ortiz cuts her off with a DDT and Shepard lays in kicks, covering for 2. It breaks down, Grey spears Ortiz but Shepard takes her out. Sakai finishes Shepard with smash mouse. Sumie Sakai & Stella Grey defeated Riley Shepard & Gabby Ortiz @ 6:20 via pin [*½] Not a good match, Sakai did her best to hold it together, but I don't think that was a good match to make air for the women of honor. They did introduce some new faces, which they do need to start doing.
– We get a Bully Ray vs. Cheeseburger video package
Bully Ray vs. Cheeseburger: Bully attacks before the bell and knocks Burger to the floor. Bully then attacks with a trashcan, and beats on Burger on the floor. Bully talks shit to Cary Silken as he beats on Burger. Back in the ring and Bully takes him up top, sets him in the tree of WHOA and steps on Burger's balls. Bully gets a kendo stick and works over Burger, and the press slam follows. Bully grabs the kendo stick again and beats on Burger. Post break, and Bully continues to control. Burger finally gets the kendo and lays into Bully with shots and finally gets rolling with offense and the crowd loves it. He chokes out Bully, but Bully escapes and hits a toss powerbomb. Bully gets his chain as the crowd chants for tables. He whips Burger with it and the ref tries to call him off, so Bully tosses him down and whips him with the chain. Colt Cabana finally hits the ring and grabs the chain and beats down Bully with rights. Chain shot to Bully. He grabs the cheese grater and gives it to Burger and Burger rakes it on Bully's balls. Cabana tells him to get the tables and Bully cuts off Burger and hits a belly to back suplex. Bully sets up the table, lays Burger on it, and heads up for a splash. Burger moves and Bully crashes through the table and Burger covers for 2. Bully then cuts off the shotei with a big boot and finishes Burger. BJ Whitmer tells Cabana to go to the back as Cary Silken looks on, and he's not happy. Bully Ray defeated Cheeseburger @ 13:40 via pin [**½] This was fine, but instead of pure heat on Bully, the crowd was with him much of the time. Also, transitioning the feud from Burger to Flip and now to Cabana doesn't feel right since Cabana's an announcer. It had good heat overall, but I don't have confidence in the end game with the angle, hopefully, I'm wrong.
– Time for Coleman's Pulpit with the Kingdom. Taven and O'Ryan entered and told Coleman how much they love his show. They then put a dunce cap on him. Marseglia arrived with balloons, and Taven drank wine. Taven then claimed that next week's gauntlet was further proof of a conspiracy against them. Coleman told a story, mostly rambling, and then called Taven a jive turkey. They yelled a lot and the segment ended. This was some horrible TV.
– Christopher Daniels and Scorpio Sky were backstage, and Daniels addressed The Kingdom stealing SoCal Uncensored's six-man titles. Daniels stated that they would jump through the hoops next week and win the gauntlet and take the titles back.
– The Dawgs (Rhett Titus & Will Ferrara) were backstage, Ferrara complained that they needed money in order to hire Shane Taylor to be their partner in the gauntlet match. They stole Ryan Nova's wallet, containing $6, and beat him down.
Cody vs. Titan: Brandi & Burnard are at ringside. They circle and Cody does pushups. Titan then does some exercises and nothing is happening. They finally lock up, Cody grounds things and Titan gets to his feet. Cody attacks with kicks and uppercuts, Titan fires back and Cody cuts him off, Cody poses, but Titan hits an enziguri and high cross. The dropkick follows. Burnard trips up Titan, and then Brandi does, allowing Cody to attack and cover for 2. Post break, and Cody is in control. He tries to remove Titan's mask and poses. Cody follows with corner clotheslines, slaps Titan around, but Titan fires up and lays in kicks. The missile dropkick follows. Cody to the floor, and Burnard trips up Titan. Cody accidentally takes out Burnard and Titan takes them both out with a dive as Burnard loses his head. Back in and Titan heads up top, Cody runs and Titan follows, but eats a big boot. Brandi tosses in hairspray, Titan grabs it, but Cody low blows him, hits the disaster kick and covers for 2. They trade strikes, Titan hits a jump kick and Cody hides behind the ref, takes off the mask and cradles Titan for the win. Cody defeated Titan @ 10:05 via pin [*] Well that was just bad, it wasn't even a clash of styles, it was just a match where nothing really happened, they had a hot crowd, lost it, and Cody opted for the circus and did nothing en route to putting on an embarrassing main event. There's stalling and heel tactics, and then there is just doing nothing. This was nothing to become invested in.
– Next week: Five trios compete in a gauntlet match to crown new #1 contenders to The Kingdom's ROH World Six-Man Tag Team Championship.
– End Scene.
– Thanks for reading.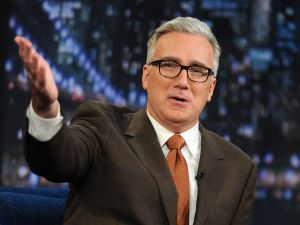 "Byyyyyyyyyyyyyyyyyyyyyye Felicia!"
3.0
The final score: review Bad
The 411
Last week's episode of ROH TV was a good show, and while there was no post PPV follow up, it was an enjoyable hour of TV. This week, this week was just a bad hour of TV with nothing really happening, nothing worth your time, and just a waste of an hour in my opinion.
legend