Csonka's ROH TV Review 9.13.17
September 13, 2017 | Posted by
Csonka's ROH TV Review 9.13.17
Csonka's ROH TV Review 9.13.17
OFFICIAL RESULTS
– Will Ferrara defeated Cheeseburger @ 11:01 via pin [***]
– Silas Young defeated Chase Brown @ 2:15 via pin [NR]
– Jonathan Gresham, Alex Shelley, Jay White, and Chris Sabin defeated Tama Tonga, Tonga Loa, Matt Jackson, and Nick Jackson @ 11:50 via pin [****]
---
– Follow all of my reviews at this link.
– You can watch this week's episode at this link.
– Marty Scurll is on commentary this week.
– Bully Ray arrives and puts over ROH and Atlanta. He then put over the Briscoes as the greatest team in ROH history. They may have not been on the same page as of late, but at Death Before Dishonor, they will beat the Kingdom and then go on to regain the trios titles. It was short, sweet, to the point and gave some build to the PPV.
– We get a quick recap of the Will Ferrara vs. Cheeseburger rivalry/breakup.
Will Ferrara vs. Cheeseburger: Ferrara attacked from behind, but Cheeseburger quickly fought back. The crowd loves him and is into the match, which is good. Cheeseburger sends Ferarra to the floor and follows with a plancha and then a double stomp. Back in the ring, Ferrara cuts off Cheeseburger, beating him down and slowing the pace. Cheeseburger looked to fire up, but Ferrara hit an apron DDT to cut that off and send us to commercial. Post break and Cheeseburger hits the shotei and sends Ferrara to the floor. Cheeseburger continues to attack with corner knees and a slingshot senton for the near fall. Ferrara counters a shotei, they trade pinning combos and Ferrara then catches Cheeseburger off the ropes but Cheeseburger hits the rolling forearm and Saito suplex, but Ferarra kicks out. Cheeseburger locks in the ankle lock, but Ferrara makes the ropes. He then gets a cradle with the feet on the ropes but the ref saw it and stopped the count. Cheeseburger went for a springboard, but Cheeseburger caught him and then hit the flatliner for 2. They spit at each other, trade strikes and Cheeseburger hits a flatliner and superkick. DRAGON SUPLEX by Cheeseburger! The tombstone piledriver connects, but Ferrara kicks out. Cheeseburger up top and hits the double stomp but Ferrara gets a foot on the topes. They now battle up top, Ferrara blocks the tornado DDT and transitions into a variation of the crossface for the win. Will Ferrara defeated Cheeseburger @ 11:01 via pin [***] This was a good and fun match with a really hot crowd who was invested into the guys and their feud. This was way better than I expected, and part of that is thanks to the crowd who made this feel like an important match.
– Post match Rhett Titus arrives, seemingly to save Cheeseburger, but he's only there to help Ferrara lay the boots to Cheeseburger. Ferrara and Titus as a tag team could be a fun team; I wonder who Cheeseburger gets to counter them.
– Caprice Coleman's talk show set finally arrived. He hypes his interview show, Coleman's Pulpit, no jive turkeys allowed.
Silas Young vs. Chase Brown: The bruiser is out on a cane, still holding his beer, following last week's beat down by Jay Lethal. Brown put up a good fight, but this was just a showcase for Young as every time Brown fired up, he'd get cut off; Young it misery for the win. Silas Young defeated Chase Brown @ 2:15 via pin [NR]
This was a fine showcase for Silas, and the post match was a good set up for the PPV match.
– Young kept attacking post match, leading to Lethal making the save and the two brawling. Lethal says he will make sure that Young never puts anyone in the hospital again, and wants to fight right now. Young refuses and says he's beaten Lethal in all kinds of matches, and won't fight now, because he' waiting for PPV. Young says at Death Before Dishonor, the winner will be the last real man standing.
– Cody is interviewed backstage, who comments on his Death Before Dishonor match with Minoru Suzuki. Cody says he's game and ready for his PPV match, because he's a main event performer and will prove that against Suzuki. He then makes the interviewer kiss his "ring of honor."
– We see footage of Cody attacking "and injuring" Dalton Castle on the UK tour.
– They run down the Death Before Dishonor PPV card. You can read a review of this last week's ROH TV at this link…
* Chuck Taylor vs. Marty Scurll
* Las Vegas Street Fight: Jay White vs. Punishment Martinez
* Last Man Standing Match: Jay Lethal vs. Silas Young
* Winner Gets a Six Man Tag Title Shot: The Kingdom (Matt Taven, T.K. O'Ryan & Vinny Marseglia) vs. Mark Briscoe, Jay Briscoe & Bully Ray
* Six Man Tag Team Title Match: Champions Adam Page & The Young Bucks vs. Winners of The Kingdom vs. Bully & The Briscoes
* Tag Team Title Match: Champions The Young Bucks vs. the Motor City Machine Guns
* TV Title Match: Champion KUSHIDA vs. Kenny King
* ROH Title Match: Champion Cody vs. Minoru Suzuki
Jonathan Gresham, Alex Shelley, Jay White, and Chris Sabin vs. Tama Tonga, Tonga Loa, Matt Jackson, and Nick Jackson: Nick and Gresham in to begin, they work a fast paced back and forth with Gresham sending Nick to the floor after running wild. White and Gresham follow with dives, the Guerrillas in and look to cut them off; they do but the Gus are in and they run wild with double teams and then work back and forth with the Bucks. The Bucks look for rise of the Terminator, and the dives connect and they take time to too sweet Scurll. We get a big floor brawl and Matt wipes out the pile with a dive off of the stage. Back in the ring things settle down a bit as Gresham takes control over the Bucks, White hits a brainbuster, but Gresham looks for a shooting star press but jumps into the gun stun! The Buck throw a superkick party as we head to a break. Post break, White runs wild making the comeback as miscommunication between the Guerrillas allow him to hit suplexes and pick up a near fall. Loa hits project Ciampa, and we get wholesale changes to Shelly and Nick. It breaks down, with the Buck controlling with superior double teams and then lock in sharpshooters on the Guns. White and Gresham make the save, Matt looks to work over Sabin, hits the buckle bomb and more bang for your buck is countered. The Guns hit the dream sequence, Loa takes out White and then Gresham dumps Loa. Nick plants him with the X-factor and hits a moonsault to the floor. White takes out Matt, heads up top and wipes out the pile on the floor. Sabin back in, hits the lariat and eats a superkick. White cuts off the Meltzer driver, and the Guns hit a double team neck breaker on Matt for the win. Jonathan Gresham, Alex Shelley, Jay White, and Chris Sabin defeated Tama Tonga, Tonga Loa, Matt Jackson, and Nick Jackson @ 11:50 via pin [****] This was an absolutely great sprint of a main event, all action and just a ton of fun. Everyone got to look good, and the Guns pick up a big win ahead of their PPV match for the tag team titles.
– End scene.
– Thanks for reading.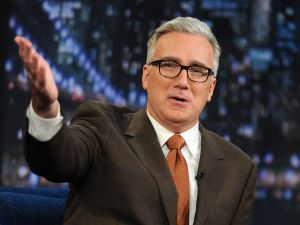 "Byyyyyyyyyyyyyyyyyyyyyye Felicia!"
7.5
The final score: review Good
The 411
Marty Scurll was greatly entertaining on commentary, with Riccaboni playing a great straight man for his routine. The overall episode was good, with a great main event and strong build to the Death before Dishonor PPV.
legend