Csonka's Smackdown Review 01.03.17
January 3, 2017 | Posted by
Csonka's Smackdown Review 01.03.17
Csonka's Smackdown Review 01.03.17
OFFICIAL RESULTS
– Baron Corbin defeated Dolph Ziggler @ 13:45 via pin [***½]
– Becky Lynch defeated La Luchadora @ 2:05 via submission [NR]
– Carmella defeated Aliyah @ 2:56 via submission [NR]
– Non-Title Match: Champions American Alpha defeated Tyler Breeze & Fandango @ 0:30 via pin [NR]
– IC Title Match: Dean Ambrose defeated IC Champion The Miz @ 14:30 via pin [***½]
---
The Miz & Maryse Are Here to Talk: Miz will defend the IC Title tonight against Dean Ambrose. Miz took credit for the Smackdown ratings increase and claimed to hold the most prestigious title in all of the WWE. He plans to be more forgiving in 2017, and says Renee Young owes him an apology. The show will not continue until he gets his apology. He then claims she made things personal and magically Ambrose gets a title shot. Miz then claimed that Renee gave up her journalistic integrity for "Dirty Deeds" with Dean Ambrose, which brings out Ambrose. Maryse slaps him and Miz runs; Maryse also bails. Ambrose then claimed Maryse hit harder than Miz. That was a good opening segment to add to the feud, and it didn't overstay it's welcome.
Baron Corbin vs. Dolph Ziggler: Ziggler attacked right away, firing away with right and then Corbin avoids the dropkick. Corbin then took control, clubbing away at Ziggler. To the corner and then Corbin whips Ziggler to the opposite corner, and Ziggler is down. Ziggler looks to fire up but eats a back elbow. Corbin covers for 2. Corbin then choked out Ziggler in the ropes, and Corbin then sent him to the floor. Corbin continued his assault on the floor, back in and lays in more rights. Ziggler finally catches him with an elbow and big boot. The dropkick follows and Corbin rolls to the floor. Post break, Corbin has control back and stomps on his head. He then locks in a half nelson, Ziggler escapes but jumps into a big right and Corbin covers for 2. Rights by Ziggler, corner splash, neck breaker and the elbows drop all connect for Ziggler. Corbin counters the fameasser and levels Ziggler with a clothesline. Corbin charges, Ziggler avoids and Corbin posts himself, leading to the fameasser by Ziggler for the near fall. Corbin counters the zigzag, but Ziggler comes back and hits it for the near fall. Ziggler then runs into end of days, and Corbin wins. Baron Corbin defeated Dolph Ziggler @ 13:45 via pin [***½] This was a very good match, with both guys working well together and Corbin stepping up again. The post match also sets up future matches and plays off of Corbin's past issues with Kalisto. It also signals the possible Ziggler heel turn.
– Post match, Corbin tried to attack Ziggler with a chair, but Kalisto ran him off. Ziggler then laid out Kalisto with the superkick, yelling that he didn't need his help.
– Carmella and James Ellsworth meet backstage, Ellsworth is smitten and is having issues talking to her. He then gives her his shirt he is wearing. She asks him to escort her to the ring.
– Ziggler is pissed off as he enters the locker room. Apollo Crews is upset he attacked Kalisto and they brawled.
– We get highlights of Bliss defending her tile last week, and La Luchadora's return, leading to Lynch's loss.
La Luchadora vs. Becky Lynch: Deonna Purrazzo dressed as La Luchadora last week and was scheduled to be backstage today, so this looks to be her again. Lynch attacked and took her down, laying in some ground and pound. Lynch hit the XPLODER and then laid the boots to La Luchadora. La Luchadora then bailed under the ring, and then reappeared as a smaller version Twisted Bliss connects, but Lynch gets the disarmher and wins. Post match Lynch unmasks Bliss and the La Luchadoras beat down Lynch. Becky Lynch defeated La Luchadora @ 2:05 via submission [NR] Not much of a match, but what we got was solid. I like how they're playing with the La Luchadora gimmick, and Lynch got revenge for last week
TWO #LaLuchadoras, or an ILLUSION?! The mind games continue from @AlexaBliss_WWE at the expense of @BeckyLynchWWE! #SDLive pic.twitter.com/GTDecTKz0t

— WWE Universe (@WWEUniverse) January 4, 2017
Styles & Cena Contract Signing: Daniel Bryan is here to host the signing. Styles wants to know why he has to do this, and then talks with Bryan about how they are the same, working small towns and all for the love of the business. Cena leaves and walks back into a title shot. Bryan defends the decision by saying they are on a roll, they beat Raw in the ratings and that was due to Cena and Styles; their rematch is the biggest match possible. Bryan says everyone wants the match so Smackdown will give it to them. Bryan reminds Styles he has nothing to worry about, because he's beaten Cena three times. Styles says that Cena was gifted a title shot from his brother in law. Last year Cena had the title and told Styles he had to beat him to prove he belonged. Styles said if Cena lost, he doesn't belong in the WWE. Styles says Cena has been a ghost, they beat Raw because Styles was the champ and says they can do this without Cena. Styles shuts down Cena before he could give his respect speech, noting that Cena told the truth about the rock and now it is true about him. He adds Cena has been great for WWE, but he is a has been. Styles then says Cena will never be as good as Rock in Hollywood or as good as Styles in the ring. Cena talks about being a man and knowing when to apologize, and noted that Styles made the mistake of pissing off Cena. Cena says Styles pushed him so he will push back, says he has no respect and calls Styles a little bitch. Cena is fired up, noting that some think Styles can replace him. Cena then breaks down his passion for the company; he is here by choice and does what he does by choice. Styles is just another guy saying Cena sucks and looking to replace him; you bring it all at the Rumble, and I will kick your ass and take that title, "Because I'm John Cena, recognize." Baron Corbin arrives, announces himself for the Royal Rumble match, and vows to win it. He doesn't care who has the title, but will win the title at Mania. Cena is glad he's here because he wants a fight. Styles attacked Cena from behind and bailed, allowing Corbin to tell Cena that his time was up. That segment was straight fucking fire, both Cena and Styles killed it and I dug the post angle with Corbin. He's been built well, and after last week and then this week's win, played well.
– Maryse meets with Renee Young and slaps the shit out of her; that had some stank on it.
Carmella vs. Aliyah: Ellsworth is at ringside with Carmella. After some basic back and forth, Carmella took down Aliyah and laid in some ground and pound. Carmella hit the broncobuster and got a near fall. Aliyah hit the jawbreaker, Ellsworth got involved as Aliyah went up top, Carmella hit the superkick and then the code of silence, and Aliyah taps. Carmella defeated Aliyah @ 2:56 via submission [NR] I am torn on this, on one hand NXT talents need to work with main roster talent more to improve. But on the other hand, when they come up and lose quickly, that does them no favors for when they make a proper debut. In all honesty I think it will do more good than harm, especially if they work a loop of main roster live events. You have to work with better people to improve.
Champions American Alpha vs. Tyler Breeze & Fandango: Breeze tried to give Gable a ticket, but ate suplexes and grand amplitude. That's it. Champions American Alpha defeated Tyler Breeze & Fandango @ 0:30 via pin [NR] Loved it, the new champions arrived, kicked ass and won with ease.
– Post match, Bray Wyatt gave the champions a warning. Next week, they are coming for their titles. Orton did the "run" to close the promo, and Harper was pissed.
– Natalya and Nikki met in the ring, Natalya alluded to the fact that Nikki may have used her sex appeal to make Bret Hart send out a positive tweet. Natalya then said she was better than Bret, and that Nikki's beauty would fade< Cena would leave her and that Nikki wo9uld die alone. Nikki laid her out with the elbow strike. - The random interview chick (Dasha I think) stumbled all over her words; it was embarrassingly bad. Ambrose then vowed to win the IC Title, because it meant so much to Miz. - Natalya vs. Nikki, Corbin vs. Cena and Alpha vs. the Wyatts are set for next week. IC Champion The Miz vs. Dean Ambrose: Ambrose hits the double leg and beats down Miz. Miz ran away, Ambrose continued his attack in the corner. He teased dirty deeds, but Miz bailed to the floor. Ambrose chased and then turned his back to make the Miz attack. It didn't work out well for Miz. Ambrose took him to the floor, kicked his ass and crotched Miz on the barricade. Ambrose then tossed Miz over the announce table, Maryse distracted Ambrose, allowing Miz to fight back and slam Ambrose to the steps. Post break, Ambrose sent Miz to the floor and then hit the elbow drop to a standing Miz. Back in the ring and Ambrose hit several clotheslines. Miz took him to the corner, and then started to attack the knee of Ambrose. Ambrose avoided the figure four, countered the skull-crushing finale into a cradle for 2. Ambrose slowly climbs up top, Miz cuts him off, follows him up and Ambrose hits head butts to send Miz back to the mat. Ambrose off the top after Maryse distracts him, but Miz catches him with the skull-crushing finale for 2. Miz worked the Daniel Bryan kicks, but Ambrose hits the jawbreaker lariat for the near fall. Ambrose clotheslined Miz to the floor, and hit the suicide dive. Maryse slaps Ambrose, who then begs the ref to not DQ the Miz, and asks for Maryse to be tossed to the back. Miz then hit Ambrose with the IC Title and covered for the near fall. Ambrose counters and hits dirty deeds and wins the title. Dean Ambrose defeated IC Champion The Miz @ 14:30 via pin [***½] This was a very good match, they played well off of each other and just delivered a quality main event. I am not sure if it sticks, I can see a Dusty finish, where Miz admits he should have been disqualified when Maryse got involved and that Ambrose had no right to stop the ref from doing his job. It would play perfectly into his entitled, douche bag character.
– End scene.
– Thanks for reading.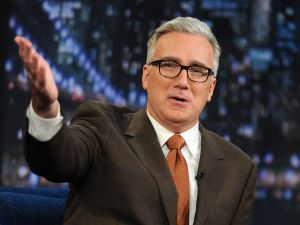 "Byyyyyyyyyyyyyyyyyyyyyye Felicia!"
7.8
The final score: review Good
The 411
Smackdown was book-ended by two very good matches, and the filling was some fun stuff and solid story telling that played off of last week and set the stage for three matches next week Add in the strong promo work and Smackdown again delivers.
legend