Csonka's Smackdown Review 01.10.17
January 10, 2017 | Posted by
Csonka's Smackdown Review 01.10.17
Csonka's Smackdown Review 01.10.17
OFFICIAL RESULTS
– Nikki Bella vs. Natalya never started [NR]
– Kalisto defeated Dolph Ziggler @ 8:40 via pin [**¾]
– Smackdown Tag Team Title Match: Champions American Alpha (Jordan & Gable) defeated The Wyatts (Orton & Wyatt) @ 15:35 via pin [***½]
– Carmella defeated CJ Lunde @ 2:50 via submission [NR]
– John Cena defeated Baron Corbin @ 11:00 via pin [**½]
---
– We get a video package on the recent issues between Miz & Maryse and Ambrose & Renee Young, culminating in last week's IC Title win by Dean Ambrose.
Dean Ambrose Talks: This is the first Ambrose Asylum of 2017. He officially enters himself in the Royal Rumble. He wanted to have a live alligator on the show, but they lacked the permits. He does have an alligator head, named Maryse. He was about to introduce his guest, leading to Miz and Maryse interrupting. Miz says Ambrose is tainting the IC Title and all of the work he did to restore the title to greatness. He then enters the Rumble match. Miz then claims last week's match should have been ended due to outside interference, and gives Ambrose the chance to give him back the title. Ambrose says he has something that belongs to him; Miz says Ambrose is about to do the right thing. Ambrose gives Miz a Miz participation award. "You tried, buddy." Miz tosses it at Ambrose and attacks, beating him down. Maryse goes to slap him, Ambrose ducks and she hits Miz; dirty deeds by Ambrose and he stands tall. He then hands Maryse the award. Good opening segment to play off the feud, they brought up the finish and Miz showed great fire in attacking Ambrose.
– We get a video package for the Nikki Bella vs. Natalya feud.
– Backstage, Natalya lays out Nikki before their match.
Nikki Bella vs. Natalya: Nikki rushes the ring, double legs Natalya and they brawl to the floor. Back in the ring and Natalya kicks Nikki in the face, before trying to run. Nikki rolls her back in and the brawl continues, referees separate them momentarily but Nikki keeps attacking until Natalya chop blocks Nikki and sends her to the floor. Sharp shooter on the floor by Natalya and they are finally separated. That was a good brawl, and a good angle advancement tool, without giving away a match. Nikki was the resilient face that kept fighting, even after the attack, and Natalya stood tall as the ruthless bitch.
– Dolph Ziggler is interviewed about his attacks on Kalisto and Crews last week. Ziggler will face Kalisto tonight. Ziggler looks sad and refuses to comment, walking away.
Kalisto vs. Dolph Ziggler: Kalisto attacks at the bell, sending Ziggler to the floor. Ziggler back in and takes Kalisto down with a single leg. Ziggler grounds the highflier, using his amateur wrestling skills. Knee strikes by Ziggler, the neck breaker follows for 2. Kalisto avoids the fameasser, Kalisto picks up the speed but Ziggler cuts him off and sends him to the floor. Post break, Ziggler has once again grounded the little flippy boy, working a slower and more methodical offense to sell his heel turn. Kalisto hits the jawbreaker and back elbow. The head scissors by Kalisto follows and then a roll up for 2. The dropkick by Ziggler gets 2, but the casual cover by Ziggler allows Kalisto to crucifix him for the win. Kalisto defeated Dolph Ziggler @ 8:40 via pin [**¾] Pretty good match overall, with Ziggler showing a good in ring change in personality to reflect his heel turn. I also like him working with Kalisto and Crews, they need something to do and are energetic faces that will represent a good juxtaposition against Ziggler's new style. Normally I would want a Ziggler win here, but the loss plays better, because he's a broken man, due to loss and failure.
– Post match, Ziggler lays out Kalisto and then beats him down with chair shots. Apollo Crews arrives, and they brawl into the ring. Chair shots to Crews, and an angry Ziggler stands tall.
– American Alpha cuts a promo on the Wyatts, they are ready to go to war, noting that they beat them before and can do it again because they are the alphas.
– Cena cuts a promo on Corbin, noting that he has to prove himself against these new era fools. They called his a has been, and it has been a while since he's been on top, and tonight, his time is now. Fired up Cena is always good stuff.
– Wyatt cut a promo on American Alpha, noting that the devils were at the door.
Smackdown Tag Team Title Match: Champion American Alpha (Jordan & Gable) vs. The Wyatts (Orton & Wyatt): I like that they went back to Orton and Wyatt, they have been on the same page and won the titles together. It can also play into the issues they have continually teased between Orton and Harper. After he got some run, saving Gable, the Wyatts worked over Jordan. Gable tagged in, tried to pick up the pace and then work his amateur skills. He got cut off, but escaped sister Abigail; Wyatt then ran him over and tagged in Orton. Orton slowly worked over Gable, hitting the stomps as he just beats on the smaller man. Wyatt then tagged in to rag doll Gable around a bit, Orton then hit a slingshot suplex for the near fall. Great control segment by the Wyatts, keeping things moving well, but also keeping it basic as they heel it up. Gable is a great Ricky Morton, finally tags in Jordan who does the house of fire routine, and he continues to be a great hot tag. Harper distracts Jordan, allowing Wyatt to hit a clothesline; he and Orton took control as we went to the break. Post break, Orton has Jordan grounded as the Wyatts continue the heat. Wyatt in, hitting the corner clothesline and then the running senton for a good near fall. Jordan hit a big clothesline, Orton and Gable tag in, bug high cross by Gable onto Orton, suplexes follow. Gable is fired up, Jordan tossed to the floor as Is Wyatt as it breaks down. Top rope clothesline to Orton, Harper districts Gable, but when Orton goes for the hangman's DDT, he knocks Harper to the floor. Harper distracts the ref, roll up by Gable after slamming Orton into Harper, and the champions retain. Champions American Alpha (Jordan & Gable) defeated The Wyatts (Orton & Wyatt) @ 15:35 via pin [***½] This was a very good tag match, they have good chemistry and I will say it again; Orton looks rejuvenated working with the young guys and is also very giving in terms of selling and putting over their signature stuff. The finish also plays into the already established issues between Orton and Harper. Very good wrestling and storyline advancement, quality stuff here.
– Post match, Harper and Orton argue, leading to Orton avoiding an attack and Harper hitting Wyatt. A family divided… should make for an interesting Rumble.
– We get a video package on WM 34 returning to New Orleans.
– Becky Lynch and Daniel Bryan watch video on last week's La Luchadora shenanigans. Bliss arrives and says Lynch doesn't deserve a tile shot. Bliss claims she wanted to see who La Luchadora was, so she went undercover to find out. Next week, Bliss defends against Lynch. Bryan books a cage match to keep out La Luchadora; Lynch is hyped about this.
Carmella vs. CJ Lunde: Lunde is independent worker Thunder Kitty. James Ellsworth is with Carmella. Lunde did well, fighting off Carmella early and getting some offense before Ellsworth tripped her u and Carmella could attack. Ellsworth got involved again, allowing Carmella to lock in the code of silence for the win. Carmella defeated CJ Lunde @ 2:50 via submission [NR] The work was very rough, but it was solid in the fact that it got over the angle with Carmella, who is now using Ellsworth to keep her on the winning track.
– AJ Styles is out on commentary, he will be the WWE guest on ESPN this week.
– Noam Dar cuts a promo for 205 Live, noting that he still wants Alicia Foooooooooooooooooooooooooooooox.
Baron Corbin vs. John Cena: Corbin has been doing well, but here against Cena, is a huge chance for him to show he belongs. Cena avoids Corbin, gets in the first shot and then runs into a big boot. Corbin took control, beating down Cena in the corner and then tossing him to the floor. Post break, Cena looked for an AA but collapsed under the weight of Corbin. Corbin talked a bunch of shit, they brawled to the floor and Cena fired back but was cut off almost immediately as Styles cheered Corbin on. Back in and Cena sent Corbin to the floor and followed with the double ax handle; Cena avoided the charge and Corbin hit the steps. Corbin fought back with a powerslam back in the ring. They traded rights, but Corbin hit the side slam for a near fall. Big rights by Corbin, he stalks Cena and Cena now fires back with rights, but Corbin works a bear hug. Cena powers out, hits some boots and then a tornado DDT for the double down. Proto bomb by Cena, five-knuckle shuffle and then the AA and Cena wins. John Cena defeated Baron Corbin @ 11:00 via pin The main event was solid, but completely lacking any real life or something to make you really care. The work was solid, Cena is challenging for the title and should have won, but Corbin, who had been delivering, seemed to come back to earth this week with an overall lack luster performance. That hurt him more than the loss.
– End scene.
– Thanks for reading.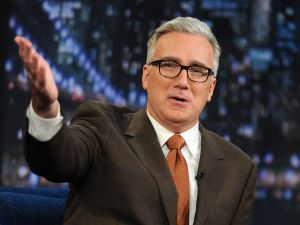 "Byyyyyyyyyyyyyyyyyyyyyye Felicia!"
7.8
The final score: review Good
The 411
This was another good/strong episode of Smackdown. I liked Ambrose and Miz's opening segment, which played well off of their feud and last week's title change. I thought they did a good job of adding heat to Nikki vs. Natalya, they set the Lynch vs. Bliss in a cage for next week, the tag title match was easily the best match on the show and they did good angle work as far as the tease of the Wyatts breaking up and keeping the teases going. I also liked the next step in the Ziggler attitude change; Smackdown is fun to watch, it flies by and it seems to have a dedicated direction.
legend