Csonka's Smackdown Review 3.07.17
March 7, 2017 | Posted by
Csonka's Smackdown Review 3.07.17
Csonka's Smackdown Review 03.07.17
OFFICIAL RESULTS
– John Cena & Nikki Bella defeated James Ellsworth & Carmella @ 7:20 via submission [DUD]
– Mickie James & Alexa Bliss defeated Becky Lynch & Natalya @ 12:45 via pin [**½]
– The Latest Battle to See Who Battles Bray Wyatt at WrestleMania: Randy Orton defeated AJ Styles @ 18:00 via pin [***¾]
---
– The opening video package looks back on the happier days of the Wyatt/Orton saga, before Randy burned that fucker to the ground. Orton posing in front of the fire was absolutely hysterical and many buys.
Shane McMahon & Daniel Bryan Tell Us What We Already Know: Shane and Bryan make their way to the ring to kick off the show. They welcome us to the show, and discuss the situation around the WWE title. Bryan thinks Orton should get the title shot while Shane thinks that AJ should get it. Bryan says Orton won the Rumble and it's tradition that the winner gets the title shot at Mania, but Shane reminds us that Orton gave up his shot and we see the footage. Shane says that they didn't know Randy's plan, and after they held a battle royal and then a final singles match, AJ won the shot to face Wyatt. But last week, Orton set those plans on fire. Bryan doesn't agree with Orton's actions, but since he and Shane disagree on who should get the shot. They confirm the plans of Orton vs. Styles tonight to see who will face Wyatt at Mania. This was fine, but came off as filler to me, they recapped events and announced a match we already knew about.
– Shane McMahon & Daniel Bryan walk and meet with Styles, who has been trying to get a hold of both of them and he's tired of the conspiracy against him and will take out Orton tonight. He's not afraid of them or Orton.
– Ellsworth cuts a promo about tonight's match and reminds us that he beat Styles three times. He's the Mack daddy of Smackdown live and is about to wipe the floor with Cena, and introduces Carmella.
John Cena & Nikki Bella vs. James Ellsworth & Carmella: As the match begins, Miz & Maryse arrive allowing Carmella to attack Nikki, hitting a superkick. To commercial we go. Post break, Carmella has control, grounding Nikki as Miz & Maryse join commentary. Nikki quickly tosses Carmella to the floor and tags in Cena. Ellsworth begs off before slowly getting in the ring. Miz absolutely buries Cena on commentary as Carmella shoves Ellsworth into Cena. Cena stops the superkick, hits the proto bomb. Nikki drops Carmella with the forearm smash. Double five knuckle shuffle by the Cenas. The AA and rack attack 2.0 lead to dueling submissions for the win. John Cena & Nikki Bella defeated James Ellsworth & Carmella @ 7:20 via submission [DUD] There was absolutely nothing to this, and what little their was, was not good. The quality was in the post match Miz promo.
– Post match Maryse & Miz attack, and stand tall. Miz then runs down Cena for making Nikki sign a contract to move in with her, and then says that Cena saw what they had and then after it wasn't allowed to be mentioned, he conveniently decided to make his relationship public for his brand. He calls tier love fabricated, and says that it will stop now. Maryse tells Nikki to "break that, bitch."
– Orton puts over Styles but says that no one and nothing will stop him from facing Wyatt at Mania.
– Curt Hawkins called out Dean Ambrose for laying him out last week. Hawkins charges Ambrose and gets laid out. Ambrose then ran down Corbin, noting that no one likes him. Ambrose then says Corbin has no testicles, and Corbin appears on the screen and says he won't just show up because Ambrose called him out. Corbin promises to take everything from Ambrose, including his title. Ambrose hits dirty deeds to Hawkins on the floor and then heads backstage to find Corbin.
– We get to see the women's history month video on Trish and Lita.
– Ambrose looks for Corbin backstage.
– Ambrose continues to look for Corbin.
– Mojo Rawley gets interviewed, and announces that he's entering the Andre the Giant Battle Royal. Dolph Ziggler mockingly claps for him and runs down the "new era guys" and tells Mojo that he has to earn a Mania moment. Mojo then says, "is that why you don't have one?"
– Ambrose mistakenly attacks a security guy, allowing Corbin to lay him out with a pipe shot. Corbin lays the boots to him and then lays him under a forklift and reenacts halftime heat, lowering the forks on him. Agents and refs make the save.
Alexa Bliss Talks: Alexa Bliss and Mickie James make their way to the ring. Bliss welcomes us to her "Blissertation," where she announces her opponent for WrestleMania; it won't be Naomi, Nikki Bella or Carmella, and it definitely won't be Becky Lynch. Lynch is like the Chucky doll and she keeps coming back. Man, this was dying a death. Lynch then arrived and proclaimed that she will defeat Bliss at Mania. Natalya then arrived, and told Lynch to step aside and claimed that she and Bliss came to an understanding. She says Lynch isn't in their league, Bliss cuts her off and make catnip jokes and denies her a title shot. The claims Natalya is the worst there was, is and will ever be. James cuts them off, and claims that Bliss will be defending against her at Mania. James thought that this was the deal, but Bliss doesn't agree. They all argue and Bryan comes out to try and save this mess. Bryan calls the segment an F, but says that Bliss calls herself the greatest, so they will give her a way to prove it; Bliss will defend against every available woman on the Smackdown roster (welcome to WrestleMania: Participation Trophy). Bryan then goes Teddy Long… That was not a good segment, Bliss' early portion fell completely flat and it developed into the classic Kevin Dunn vision of women, "bitches be crazy" with bad name calling and the women not talking like real people.
Mickie James & Alexa Bliss vs. Becky Lynch & Natalya: JIP as Natalya and Bliss go back and forth. Natalya takes control, does the run over the back spot but comes up about a foot short on the basement dropkick.
https://twitter.com/WWEUniverse/status/839297624737918977
Lynch and James tag in, they work some nice back and forth. They continue to work well together, James then tagged in Bliss and they took the heat on Lynch. Lynch started to fire back, sending Bliss to the floor and Lynch followed and continued her attack. James tripped up Lynch. And we worked through a break. Post break, James works the heat on Lynch, working quick tags with Bliss. Lynch tried to fire up, but James just beat her down with forearms and locked in a sleeper. Lynch fought out of the heel corner and then hit repeated clotheslines on James, but didn't go for the tag. Natalya then enters the match, hitting a German suplex on Lynch. She bails, Bliss tags herself in and covers Lynch for the pin. Mickie James & Alexa Bliss defeated Becky Lynch & Natalya @ 12:45 via pin [**½] Solid match overall, but the heat lasted too long and as it went on, there were diminishing returns as the crowd started to lose interest. They got time, but when you have that time you need to keep the heat moving, keep it interesting and have some great teases of the hot tag. I loved Natalya taking Lynch out, they aren't friends and she wanted to make a statement; Bliss stealing the pin was perfect for her character and I also loved that James had enough of this relationship of convenience; she didn't get her one on one title shot, so she took out Bliss for lying to her.
– Dean Ambrose has been taken to a local medical facility.
– Styles cut a pre-match promo, noting that this is the house he built, taking the "B show" and making it "the show." And all he's received is disrespect, while Orton burns down a man's house and gets rewarded for it. he was built to main event WrestleMania, and no one, not even Bryan, Shane or Orton can stop him.
The Latest Battle to See Who Battles Bray Wyatt at WrestleMania: Randy Orton vs. AJ Styles: Orton teased the RKO early, but Styles escaped and took a powder to the floor. Back in, Styles worked the side headlock but Orton hit a belly to back suplex; Styles held on and Orton finally escaped, and hit a shoulder block. Styles fired up with strikes, but Orton cut him off with a hard whip to the corner and then followed with the stomps. Styles then worked leg kicks, but Orton connected with an overhead toss and they worked to the floor. Orton hit a belly to back suplex onto the barricade, but back in the ring, Styles clipped the knee and took control as we went to a break. Post break, Styles continued to work the knee and ground Orton. Orton looked to fire up, but Styles quickly cut him off and gave Orton a taste of his own medicine, working the chinlock. Orton hit some clotheslines and then a huge full nelson slam for the near fall. Orton then worked the stomps, sets Styles up top, but Styles slip out and stuns Orton off the buckles. Styles then hits the ushigoroshi for the near fall. Styles teases the clash, but Orton escapes and looks for the draping DDT but Styles escapes, and rolls into the calf crusher. Orton survived, and then cut off the springboard attempt and followed with the draping DDT. Orton sets for the RKO, but Styles hits a PELE to counter. Styles looks for the springboard, fakes out Orton who was set for an RKO; Styles misses the springboard 450, and then hits a pop up RKO and picks up the win. Randy Orton defeated AJ Styles @ 18:00 via pin [***¾] Overall this was a very good match, I felt that they worked well together and delivered a high quality main event. First of all Orton won clean, which he needed to as the title contender, but I loved the booking as I felt is was a smart and protective finish for future matches between these two. They developed a good match with some fun near falls without spamming finishers, even though that can be really fun; AJ never hit his big moves like the clash & springboard forearm, which leaves those as some potentially great near fall opportunities when they rematch, and you know they will. I have no desire to see AJ vs. Shane, but I do have a lot of faith in AJ.
– End scene.
– Thanks for reading.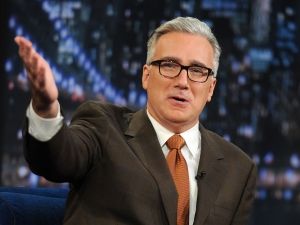 "Byyyyyyyyyyyyyyyyyyyyyye Felicia!"
6.5
The final score: review Average
The 411
I thought this week's Smackdown was a perfectly solid show, helped by a really strong main event match. Miz was great building to the mix tag match, the women's segments were a mixed bag overall and they did a little work building Corbin vs. Ambrose. What you need to see: The Miz's promo, Styles vs. Orton.
legend