Csonka's Smackdown Review 4.11.17
April 11, 2017 | Posted by
Csonka's Smackdown Review 4.11.17
Csonka's Smackdown Review 4.11.17
OFFICIAL RESULTS
– Non-Title Match: Champion Randy Orton defeated Erick Rowan @ 3:56 via DQ [NR]
– Smackdown Tag Team Title Match: Champions The Usos defeated American Alpha @ 9:00 via pin [***½]
– Mojo Rawley defeated Jinder Mahal @ 2:44 via pin [NR]
– Tye Dillinger defeated Aiden English @ 2:20 via pin [NR]
– US Title #1 Contender's Match: AJ Styles defeated Sami Zayn and Baron Corbin @ 16:52 via pin [***]
---
– We're live from Boston for more WWE Shake-up!
Smackdown is now…The Kevin Owens show?: An oddly clean-shaven Kevin Owens (in a suit) makes his way to the ring. Owens says that Smackdown has been upgraded and this is now the Kevin Owens show. We should all be thankful that the US Title is in the hands of a Canadian, because Canada is better and Canadians are better athletes. He then mocked that the Bruins lose to the Canadians all the time, and then spoke some French Canadian, and issues an open challenge. He is only here for him and to be the new face of America. Baron Corbin arrives, because one secondary title is as good as the other. Corbin knows Owens can beat down the fans and most of the locker room, but he can't beat him up. Corbin beat Ambrose last week that he went and hid on Raw, and then Ambrose beat Owens so bad he ran to Smackdown. Owens calls him delusional and won't give him a title shot. Sami Zayn then arrives, much to the dismay of Owens. Destined to do this forever. Sami says he is finally on Smackdown live, and Corbin says no one cares. This brings out AJ Styles. Great reaction for AJ. AJ says that this is Smackdown, and it's not about any of the men already in the ring, it's about him and the house he built. Daniel Bryan then arrived and discusses that Owens will defend against Jericho at payback, and the winner of that match will be on Smackdown. The title will not be defended until after Payback, but Styles, Sami & Corbin will face in a #1 contender's match to face the winner at Payback. Pretty good opening segment, with the Owens move not being 100% due to Payback, but setting the stage to give us a contender for the US Title.
Non-Title Match: Champion Randy Orton vs. Erick Rowan: Rowan tried to use his power early, but Orton quickly fought back only to be cut off. Rowan worked body shots, worked over Orton up top and looked for a superplex, but Orton fought that off and then hit the snap slam and stomps. They worked to the floor and Rowan charged into the steps as Orton sidestepped him. Back in and Orton hit the draping DDT, but Bray's gimmick hit and he cut a promo from backstage to distract Orton. He promises to see Orton in the house of horrors. Orton then followed Orton to the floor, and Rowan attacked with the steps and that was a DQ. Rowan laid him out with a full nelson slam. Champion Randy Orton defeated Erick Rowan @ 3:56 via DQ [NR] Orton dominated until Bray played mind games so that Rowan could soften him up for their upcoming title match; it was a solid angle/segment.
Smackdown Tag Team Title Match: Champions The Usos vs. American Alpha: Jordan and Jey to begin, Jordan shoots for a singe leg and then hits a slam. Gable tags in, hits a northern lights suplex for the near fall but Jimmy tags in. Jordan back in and they work double teams, including the double dropkick and they then clear the ring. Post break, The Usos worked the heat on Jordan. Jordan eventually fought them off, one Uso posted himself and Jordan got the hot tag to Gable, he ran wild and hit rolling Germans and then XPLODERS. The moonsault followed for 2. Gable continues to roll, works the hanging arm bar in the ropes but eats a superkick; the top rope splash eats knees and Gable cradles an Uso for a near fall. Jordan in, Alpha hits the doomsday bulldog and Jey makes the desperation save. Alpha is sent to the floor, the Usos try dives but get caught with suplexes and they then brawl on the floor. Back in and it breaks down. Blind tag by the Usos, superkick and top rope splash connects and the Usos retain. Champions The Usos defeated American Alpha @ 9:00 via pin [***½] This was a very good and entertaining sprint style match; giving the show a much needed shot in the arm; the crowd responded very well to the match and all four men delivered.
– The Shining Stars attack and lay out Alpha post match.
Mojo Rawley vs. Jinder Mahal: Mahal is looking for revenge from the Andre the Giant battle royal, because Gronk helped Mojo win and eliminate Mahal to do so. At least there's a story here; Gronk is in the crowd. Mahal controlled early, laying in strikes but Mojo quickly fought back. Mahal cut him off with the back elbow. And then the high knee scored and he covered for 2. Mahal tried to ground Mojo, but Mojo fought back with strikes, the shoulder block but then ran into the stun gun. Mahal then dropped to the floor, jawed with Gronk, allowing Mojo to make the comeback. Mahal spilled a beer on Gronk, and back in Mojo hit the running forearm strike for the win. Mojo Rawley defeated Jinder Mahal @ 2:44 via pin [NR] Way more entertaining than I anticipated.
– Mojo celebrated with Gronk post match.
Shane McMahon Addresses The State of The Smackdown Women's Division: Shane puts over the Smackdown roster, and wishes the best to the roster members that left for Raw. Talk turns to the Smackdown women's division, and he invites out the entire division; we get Naomi, Natalya, Carmella, and Becky Lynch. Shane pits over Naomi, but Ellsworth cuts him off and claims that Naomi is a horrible champion and that Carmella is the reason watch the show. Naomi takes the mic and warns Carmella to pull Ellsworth back before she kicks his ass. Joining them are Tamina (Shane built her up to make it sound like he was announcing Charlotte) as the crowd chant for Sasha Banks. Shane then announces Charlotte, putting her over huge. Solid reboot segment for the division, and I love that the Sasha rumors weren't true. She needs to be away from Charlotte, and the heel turn and feud with Bayley could be a big program for the Raw women's division.
– Sin Cara is coming to Smackdown, as is Rusev (no mention of Lana).
– Aiden English is here to kick of his new solo career, and he's doing the NXT singing gimmick; Tye Dillinger interrupts him.
Tye Dillinger vs. Aiden English: English stalled a bit, but Tye attacked, got the takedown and celebrated with 10 chants. English then attacked Tye in the ropes, laid the boots to him and followed with a running uppercut in the corner. English took time to sing again, and that allowed Tye to fight back. Tye then laid the boots to English in the corner, the Tye breaker connects and English is done. Tye Dillinger defeated Aiden English @ 2:20 via pin [NR] It was fine, nice to see Tye win two in a row.
– We get a DANCING LANA promo she's also coming to Smackdown.
– Ziggler cuts a delusional promo, saying he will stay on Smackdown, because he built the show and made it cool. Shinsuke Nakamura then arrived to a great reaction. Ziggler heeled it up and said he didn't know who Nakamura was. The crowd loudly chanted his name to inform Ziggler. The crowd then san his music as Nakamura waited on Ziggler to hand him the mic. Nakamura then told Ziggler that he was Shinsuke Nakamura, Ziggler tried to superkick him but Nakamura blocked it and dared Ziggler to attack again; Ziggler bailed. Good, don't give away Nakamura's first main roster match with no build. Well for those that thought Nakamura wouldn't be over on the main roster, don't. I still think that Miz would have been a better first program for Nakamura.
– New Day is coming to Smackdown.
US Title #1 Contender's Match: Sami Zayn vs. Baron Corbin vs. AJ Styles: Sami & Styles worked over Corbin to begin, trying to take out the bigger man, but Corbin fought back and suplexed both men at the same time. Corbin tossed Styles to the floor, Sami tried to fire up and attack He used his speed, and then Styles returned and they sent Corbin to the floor. Styles and Sami faced off, they worked a friendly professional wrestling match, with Sami sending Styles to the floor and Corbin cutting of his dive and slamming him to the ramp. Styles to the floor and ran into a bug right by Corbin. Zayn fought back, hitting the Arabian moonsault onto both men on the floor as we took a break. Post break, Corbin was in control, working over Styles until Sami made the save. Corbin cut him off quickly, and went back to work on Styles. Corbin is dominating, and looking like a beast, but unfortunately the pacing of the match is dying. Sami again tries to fight back, sends Styles to the floor and then dumps Corbin with the XPLODER. Styles in and cuts off the helluva with the ushigoroshi; Corbin then clotheslines Styles out of his boots. Corbin beat on Sami, but Styles then cut him off with a knee strike and then ran into the blue thunder bomb for the near fall by Sami. Sami set Styles up top, laid into him with chops, and then followed Styles up top. Corbin returned and grabbed Sami on his shoulders, Styles tried to fly in and attack but Sami scored with a victory roll for 2. Corbin then hits deep six, but Styles breaks up the pin. Corbin started to fight back, but ends up posting himself and Styles then hits the springboard 450, but Sami makes the save. Styles and Sami trade rights, Styles then attacks both Sami and Corbin with corner clotheslines, but then Corbin fights back but runs into a boot by Sam and the PELE by Styles. Sami fights off the clash, Corbin gets booted to the floor, but Styles hits the springboard forearm on Sami to pick up the win. AJ Styles defeated Sami Zayn and Baron Corbin @ 16:52 via pin [***] This was an overall good main event, with the right guy winning. Styles is the face of the brand and is the top babyface and has become so without an official turn, the fans just love him and react to him like he's the man. Styles vs. Owens and or Jericho for the US title should be good.
SUPERSTAR SHAKEUP MOVES & THOUGHTS
*
To Raw
–
Apollo Crews
: Crews has been on the main roster for a year, and was a guy brought up without a plan; he has never felt as if he got his footing on the main roster, was never given a defined character, and never showed any of the flashes that led to his WWE signing. A simple change of venue will not help any of this; he needs time and attention from the creative team so that we have a reason to care about him.
*
To Raw
–
Miz & Maryse
: This is a huge blow to Smackdown; Miz has been one of the most important and entertaining parts of the show for the last year or so. He has delivered great matches, extremely entertaining segments and along with AJ Styles, have been the MVPs of the show. I was also really hoping for Miz vs. Nakamura feuding on Smackdown.
*
To Raw
–
IC Champion Dean Ambrose
: While not as big a loss as the Miz in some ways, Ambrose was the workhorse of Smackdown last year, working more live events than anyone in the company and drawing well with Miz & Styles while Cena was away. He was a guy that worked on a few different levels, and that versatility and work ethic will hit Smackdown hard.
*
To Raw
–
Curt Hawkins
: Hawkins is nothing more than a warm body to put others over and to add a fresh man to the roster of Main Event.
*
To Raw
–
Bray Wyatt
: Wyatt was red hot after the WWE title win, and then they got he and Orton way too deep into the hocus-pocus, which cooled him off very quickly. Unfortunately, he feels as if he needs another reboot, and moving him is the easiest way to do that. But it's another big name gone (Miz, Ambrose, Wyatt) from Smackdown, which looks rough as we speak, but we won't know how it all shakes out until tomorrow night. So for now, these are just running thoughts on the moves as they happen.
*
To Raw
–
Kalisto
: The move makes sense, he was dead in the water on Smackdown, and should be reunited with the cruiserweights.
*
To Raw
–
Heath Slater and Rhyno
: A fine move considering that they weren't doing anything, but I also don't see them doing much on raw; maybe a hot feud with the Shining Stars. The gimmick was fun early on and they got a tag title run out of them, but I doubt that they can recreate that interest in Slater again.
*
To Raw
–
Alexa Bliss
: As predicted, Bliss arrives on Raw, seemingly taking the place of Charlotte.
*
To Raw
–
Mickie James
: The James move is a good one, but Smackdown will certainly need someone to replace her, likely Banks.
*
To Raw
–
David Otunga
: Nothing was gained or lost.
~~~~~~~~~~~~~~~~~~~~~~~~~~
* To Smackdown – Byron Saxton: Nothing was gained or lost.
* To Smackdown – US Champion Kevin Owens: Not 100% official, due to the Payback match with Jericho so it can't really be evaluated. Getting either Owens or Jericho is good for Smackdown.
* To Smackdown – Jinder Mahal: WWE likes Mahal, but I see him being used largely the same on Smackdown as he was on Raw.
* To Smackdown – Sami Zayn: Sami needed the move, I just hope that he's utilized better on Smackdown.
* To Smackdown – The Shining Stars: They needed a change of venue, Smackdown needed bodies and the Stars are a more than capable team inside the ropes. Their main issue is that they have never connected with the audience on the main roster, hopefully that can change.
* To Smackdown – Tamina: Tamina has the look, but has always underachieved while WWE constantly put over her pedigree as a second-generation star.
* To Smackdown – Charlotte: Obviously a big get, she dominated Raw and now has the chance to do so on Smackdown with a whole new set of opponents.
* To Smackdown – Sin Cara: This is just moving a body to move a body; he did nothing on Raw and I don't see him doing anything on Smackdown. At least on Raw he could be cruiserweight fodder, or team with Kalisto.
* To Smackdown – Rusev: Rusev is another guy that desperately needed a change of venue, whether they do anything of value with him is another question entirely, but there's some good fresh matches for him on the blue brand. Zayn, Styles, Cena, Rusev, Orton, Harper, Owens or Jericho, Ziggler and Nakamura are a great uppercard mix of guys.
* To Smackdown – Lana: You had to figure that she was coming with Rusev, but it appears that she will be presented as a solo act now.
* To Smackdown – New Day: Much like Charlotte, they dominated Raw and felt stale there. Smackdown also needed bodies, and get three with New Day.
– End scene.
– Thanks for reading.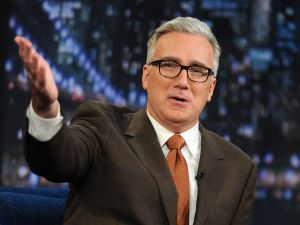 "Byyyyyyyyyyyyyyyyyyyyyye Felicia!"
7
The final score: review Good
The 411
On the road to WrestleMania, Smackdown seemingly lost a lot of their energy and buzz, falling into a lull. Tonight's show was a good one, and Smackdown feels like it has regained some much needed momentum with a ton of fresh matches on the horizon.
legend