Csonka's Takeaways From ROH/NJPW War of The Worlds
May 15, 2017 | Posted by
– Welcome back to column time with Larry. It's time for one last look back at the ROH/NJPW War of The Worlds PPV. I hope that you enjoy, and feel free to share your takeaways/future booking plans or whatever from the PPV. The only rule is "have a take, be respectful of other's opinions and don't be a dick." We all have opinions, we're going to disagree, just be cool about it.
Breaking News
G1 Specials in the US will have a 2 night tourney for the IWGP United States Championship https://t.co/GsbwNuB2sY for updates pic.twitter.com/TqjSpAg9pa

— njpw_global (@njpwglobal) May 13, 2017
4. The IWGP US Title is For The US Expansion/Satellite Promotion: The first thing that I want to talk about is something that happened before the PPV even started, and that is the new IWGP US title. NJPW officials announced the creation of the new IWGP US title and that a round robin tournament would take place at the July shows in Long Beach to crown the first ever champion. Right away, without putting any thought into it, people lost their shit and started to bitch that New Japan had too many titles, that they don't need another, and that they're over saturating themselves with titles. Get the concern, but to that I say calm the fuck down children, because if you're paying attention, the title is not designed to be for the New Japan proper product. If you've been paying attention, New Japan is about to expand into the US with the goal of running a "Satellite Promotion" on the west coast with regular shows. The title is being specifically created to be the focus of the US promotion, and while I am sure that it will make appearances in New Japan proper on the really big shows, I fully understand and support the creation of the title so that the top guys in the "Satellite Promotion" have something to fight over. I am also sure that the IWGP tag, junior tag titles and trios titles will make appearances from time to time, but you have to have a top singles prize to fight over. Now if the expansion fails, the title may be folded into the regular product like the current IWGP IC title, which is a constant reminder of their first failed bid into the US and also a reminder that NJPW wanted MVP to be their top US star.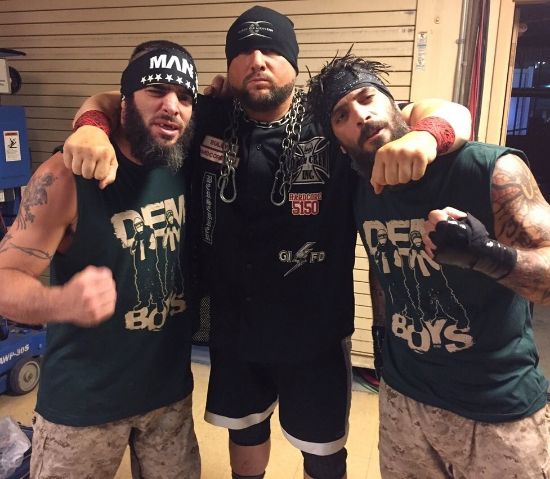 3. Bully & The Briscoes are Really Entertaining: While I have no real desire to see him in singles programs, and I am not thrilled with how he's been booked as a singles performer so far in ROH, one thing I do know is that Bully & The Briscoes are a damn fine and entertaining trios team. They have simply clicked well, working the mutual respect among tag team greats from different eras gimmick along with the fact that they aren't pretty, they don't like many people, and they just want to kick ass. Their six-man title win was a good match against a lackluster Kingdom + Silas team to win the titles, then had a pretty great match against The Guerrillas of Destiny (Tonga & Loa) & Hangman Page at Supercard of Honor, a very good match against Davey Boy Smith Jr & War Machine at the Winner Takes All (15th Anniversary PPV) and then at ROH/NJPW War of The Worlds, another very good match against CHAOS (Goto, Romero & Beretta). They have clicked as a team, and are putting on crowd-pleasing matches. But more importantly, they are giving fans a reason to care about the trios titles, and not only are the matches delivering, but they are a great use of a past star in Bully Ray. Bully Ray is 45, and doesn't need to be used in long singles matches that are covered up with promos, ballyhoo and extended crowd brawling. Putting him in a team with the Briscoes allows them to work the majority of matches, protecting Bully Ray, and allowing him to "get his shit in," which the crowd loves to see and there is nothing wrong with that. It's the smartest way to use him, and will be interesting to see exactly how long it lasts and how they work the eventual split. As long as we don't get ROH champion Bully Ray, we're good.
THAT WAS AWESOME! THAT WAS AWESOME! #ROHWOTW pic.twitter.com/8i2RG2pUaO

— ROH Wrestling (@ringofhonor) May 13, 2017
2. Jay White Has Arrived: Jay White has really come a long way since his initial debut in 2013. He then made the move to NJPW, became a young lion, moved into the dojo and worked along with Tanaka, Komatsu & Finlay; which were a hell of a young lion class. Tanaka, Komatsu & Finlay have all had varying degrees of success; Tanaka & Komatsu have been working CMLL & ROH on their learning excursion, while Finlay had a run with the NJPW trios titles, but then lack of booking focus and injury slowed him down. But then there was Jay White. He had been a really solid performer, came to the US to work ROH on his excursion and was booked well and put on a ton of good matches. But while he ran off a list of good matches, there was no one stand out effort (outside of a great match Jay Briscoe), but there was no career defining performance from White. So when White vs. Ospreay was announced for the PPV, I certainly expected a good and entertaining match, but never did I expect what we got. They had an absolutely awesome match, with both men being on point, showing great timing not only in the execution of moves but also in terms of when the did things in the match to maximize the super hot crowd. This match featured both guys going all out for the win, and more importantly, White came across as on Ospreay's level and finally had that "Great Performance" many have been waiting for. Jay White is the real fucking deal, and it feels as if Ospreay was just getting warmed up for the BOTSJ tournament.
1. It's Good to Be The Villain: When all is said and done, May 2017 could be the most important month in the career of young Marty Scurll. The 28-year old Scurll has been having one hell of an ROH run, being one of the most consistent performers in the company, and getting over big time with the crowd. And then it was announced that Scurll would be a participant in the NJPW BOTSJ tournament, and even before his inclusion in Bullet Club, he was put into a position to succeed. Scurll shares a block with Jushin Liger, Ricochet, Dragon Lee, Will Ospreay, Taichi, TAKA Michinoku, and Hiromu Takahashi; now even if Scurll doesn't pick up a ton of wins, he's in place to have some great performances with some top juniors. Also, with the move into Bullet Club (one I personally love and feel that he's an upgrade over Cole), we could see him go deep into the tournament to really establish him; and that's the other thing, for those upset he's in Bullet Club, take a step back. This is a good thing. By putting him in the A Block and playing up the relationship he's built with the Bucks and bringing him into Bullet Club, that shows that they have a lot of faith in him and look at him as a potential star. If they didn't have high hopes for him, they simply could have ran with Chase Owens (who I like) as the Bullet Club representative in the BOTSJ tournament. 2017 looks to be the rise of the villain, and I am thrilled to follow it. Also if you haven't watched it yet, episode 52 of Being the Elite was actually really great, revealing and showing off the grand plan to exile Cole from Bullet Club. Maybe Lizard Man should watch and learn some basic storytelling tricks, because the boys out did him with ease. Also, for as much as I like Cole, Scurll is a big upgrade for Bullet Club.
– End scene.
– Thanks for reading.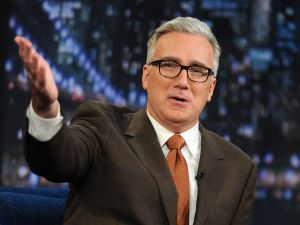 "Byyyyyyyyyyyyyyyyyyyyyye Felicia!"