Csonka's Takeaways From The ROH 15th Anniversary PPV
March 11, 2017 | Posted by
– Welcome back to column time with Larry. It's time for one last look back at the ROH: Winner Take All "15th Anniversary PPV". I hope that you enjoy, and feel free to share your takeaways/future booking plans or whatever from the PPV. The only rule is "have a take, be respectful of other's opinions and don't be a dick." We all have opinions, we're going to disagree, just be cool about it because we all love the wrestling.
OFFICIAL RESULTS
– Jay White defeated Kenny King @ 10:00 via pin [***]
– ROH TV Title #1 Contender's Match: Kazarian defeated Hangman Page, Chris Sabin, Punisher Martinez, Cheeseburger and Silas Young @ 10:20 via pin [***¾]
– Top Contender's Match: Jay Lethal defeated Bobby Fish @ 15:30 via pin [****¼]
– ROH Six-Man Title Match: Champions The Kingdom defeated Dalton Castle & The Boys @ 8:10 via pin [**½]
– ROH TV Title Match: Champion Marty Scurll defeated Lio Rush @ 18:45 via submission [****]
– The Briscoes & Bully Ray defeated Davey Boy Smith Jr & War Machine @ 12:04 via pin [***½]
– ROH Tag Team Title Street Fight: Champions The Broken Hardys defeated The Young Bucks and Roppongi Vice @ 17:15 via pin [****½]
– ROH Title Match: Christopher Daniels defeated Champion Adam Cole @ 21:55 via pin [***¾]
---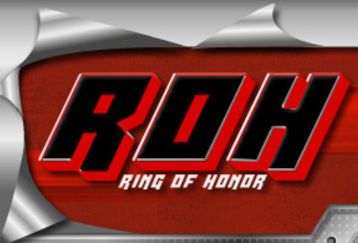 5. Going Back to Their Roots – Great Wrestling: It's very safe to say that the foundation of ROH was built off great wrestling. Back in 2002-2006, the buzz for the ROH in ring product was huge. Every weekend it would be "Did you hear about Danielson's match in Chicago Ridge?" "Did you hear about the Briscoes tearing it up in Philadelphia?" "Did you hear about Samoa Joe's MOTY contender in Dayton?" Great wrestling had to be their calling card, they were the super indie and had access to all of the great indie names; with ECW & WCW gone, they didn't try to replace them or try to be "WWE-lite," they decided on an identity and stuck with it. But as time went on and the company grew too big to be an indie, but at the same time too small to compete with WWE, the product changed because the business changed into a TV product. It's not that the wrestling became bad, but with the change in business model, the buzz in regards to the can't miss matches, the great shows and the roster of guys going all out became less and less. But on the night of the company's 15th Anniversary show, not only did ROH delivery a great show, but to me the show had a very old school ROH vibe to it. From the opening match, you saw everyone working hard, you felt that guys were giving their all and were working to have the very best match possible. For a show with very little buzz going into it, for a product that didn't feel hot in any way, the talent went out there to have a great show and succeeded with great matches, some spectacular efforts and the great main event story. This is more of the ROH I want to see, this is the type of show I want from them; they kicked ass and delivered and they did it by going back to their roots and by staying true to themselves.
4. It Was Great to Have Such a New Japan Light Show: In many ways the relationship with NJPW has been both a blessing and a curse for ROH. It's been a blessing because live attendance numbers have grown when NJPW stars are on the shows, and a blessing because the partnership has allowed ROH to keep many talents because the talents can get booked in Japan to make more money and up their profile. But it's been a curse because much of the time ROH comes off as NJPW's bitch, and they always feel like NJPW's little brother. So the fact that this major ROH show was so light on NJPW talent came across as refreshing, the ROH talent got the chance to shine, and were treated like the stars. On past big shows when the main NJPW talents have been brought in, the ROH stars have been treated like second-class citizens by the fans, they didn't feel as over as they could have and it hurt the booking. This was an ROH show in all of the best ways possible, they had a good and responsive crowd, delivered in the ring and showed that while it's nice to bring in Tanahashi, Naito, Okada and others that it's not needed to pull off a big time show. It was refreshing, and I hope it shows ROH that they have a great set of talent and that they need to fight to keep them; at this stage they cannon afford to keep hemorrhaging talent. As I watched the tag title match at the ROH 15th Anniversary PPV (which I loved) I got the feeling that the Hardys gave their best, that they wanted to deliver in a high profile PPV match, but at the same time, I felt as if they were not long for ROH.
3. The Hardys Are With ROH "For The Immediate Future" – ROH Coo Joe Koff : With their Impact Wrestling careers complete, The Hardys made their move to ROH, continuing their expedition for gold and feud with the Bucks of Youth. But right away, many questioned how long they would be there. They haven't announced a lot of dates with ROH, they are working through Mania weekend, and will do their big match with the Bucks. But the waters have been muddied, Impact wrestling sent a cease and desist letter targeting Matt and Jeff Hardy, demanding that they immediately stop using the Broken gimmick. On the surface, it feels completely unfair as the Hardys created and crafted the gimmick and even financed much of their own filming. But legally, the gimmick was created while they were under contract to Impact wrestling, which means that under the alleged terms of their contracts, the Broken gimmick in the intellectual property of Impact wrestling. The gimmick was a huge reason for the rebirth of the brothers, it allowed them to remain relevant, it allowed them to not work as hard as they are older and Jeff is especially beaten up. The Hardys have a name, they have a huge fan base, but the feeling that I get is that ROH wanted them because of their perceived hot gimmick and huge popularity. Are The Hardys worth the big payday with out the gimmick for any sustained amount of time? But people will say that they had the MOTN at the PPV, and I would agree that they were part of the best and most exciting match on the card. But I would also argue putting them in there with the Bucks and RPG vice felt like forcing a squared peg into a round hole. I am sure that they worked hard, but 90% of that match was the Bucks vs. Vice, a ton of smoke and mirrors (fair play to them all because they used the stipulation to the fullest) but without all of that, and without Beretta nearly killing himself once again, would a regular match have been anywhere near as good? And how often can The Hardys put in a punishing performance like this? When asked about the brothers in a recent interview this week, ROH COO Joe Koff stated the following, "They are with us for the immediate future. They want to keep their options open." That certainly sounds as if the brothers picked up a sweet deal, made some coin, got another tag title run and while it helps ROH, it continued to keep their profile viable in the world of wrestling.
2. The Old General Pulled One Over on "The Cool Kids" : I for one enjoyed the angle that ROH shot, involving long time ROH performer going on one last run for the ROH title; with Adam Cole reportedly on the way out, the timing worked for Daniels to over come a cocky heel and there are other challengers already set for that title; even if Daniels only gets a cup of coffee with the belt, I really felt that ROH & Daniels told a compelling story and delivered a feel good moment for long time ROH fans. I think it works as a short-term thing, and thought that the way they got there was also well done. During last week's ROH TV report, when "Kazarian joined Bullet Club" I noted the following: Bullet Club gets to dominate prior to the PPV, the turn Kazarian and stack the deck against Daniels, who the ROH faithful want to see get his one run with the title. The final angle was well done, as Kazarian never touched Daniels; considering that they are nefarious villains at heart, you can imagine it being a trap against Bullet Club. Now the reason I felt this way was because there were no rumors of NJPW wanting to add to Bullet Club, because Kazarian has never really been on NJPW's radar as a regular, and because without Daniels, he has little to offer NJPW as a singles act. It just didn't make any sense to me, but again this is pro wrestling and I feel like I say "it just didn't make any sense to me" all too often. The match took a bit to get going and the near falls down the stretch didn't have the heat I hoped they would have, but it had a great story that came off very well. I dug the blood; it came at the right time and added to the drama of the match. Cole was the perfect overconfident heel to Daniels' desperate last man journey. They had a lot to overcome considering the previous match, but the work was good, the layout worked and they told the right story with the desperate veteran pulling out all of the tricks in order to finally accomplish the one thing that had alluded him all of these years. They largely told a simple story and I really loved it, while the "overbooking" made sense, and allowed for the heels to finally get their comeuppance as Bullet Club got tricked, Daniels overcame after all of these years and finally won the title, but I felt as if they made it more about Cole. But all things considered, it just worked. This was a very good match, "the good guy won" in the end, the fans were happy and it came across like a truly big moment. I also loved that Bullet Club got worked, and that we didn't have a useless/forced addition to the Bullet Club. But as a complete package, it worked in the main event, delivering a very good in ring portion and the great story.
1. Main Event Booking, Preparing Cole's Exit & ROH/NJPW Booking Synergy : When I look back on the booking of the ROH 15th Anniversary PPV main event, I think that they did a great job of serving several masters; they pleased the fans by giving Daniels the big victory and world title he had so desired, the good guys won and outsmarted the Bullet Club, and the booking also made sense as (the reportedly) prepare for life after Adam Cole. In a perfect world, they would have had a dramatic, competitive back and forth match with Daniels being the better man and just winning. But ROH had a lot of things to set up here, and didn't have a chance to properly write out a guy like O'Reilly, and are setting the stage for Cole's final run. It makes sense as NJPW are about to have Cole and Omega cash over Bullet Club, this was set up at Honor Rising with the first big teases, which will likely lead to Cole's contract expiring and his departure from ROH & NJPW. The fact that he accepted Kazarian in, got worked and lost his ROH title should give Omega & Bullet Club enough ammunition to expel him from the Club. Add into it the fact that Kazarian got into the TV title contender's match and won, you can also claim that he used Page in that match o secure his title shot. All in all, I feel that ROH did a very good job of pulling off the title change and preparing for Cole's exit.
– End scene.
– Thanks for reading.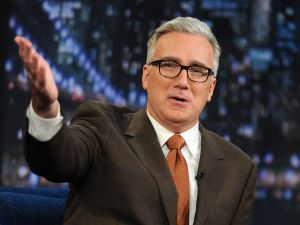 "Byyyyyyyyyyyyyyyyyyyyyye Felicia!"