Csonka's Takeaways From WWE Backlash Weekend
May 22, 2017 | Posted by
– Welcome back to column time with Larry. It's time for one last look back at the WWE Backlash Weekend (WWE UK Championship Special, NXT Takeover: Chicago, & Backlash). I hope that you enjoy, and feel free to share your takeaways/future booking plans or whatever from the PPV. The only rule is "have a take, be respectful of other's opinions and don't be a dick." We all have opinions, we're going to disagree, just be cool about it.
5. The WWE UK Championship Special: After a long four month wait, the WWE UK project returned to the WWE Network. Tyler Bate had been present on Network programming, making a few appearances on NXT TV to defend his title. That was a nice, small way to keep the project in the mind of the fans, but the excitement returned once they finally held tapings. We got a portion of them on Friday. I felt that the show was a tale of two halves, with the first two matches being solid/average, and the second half being great. Dunne, Seven, Andrews and Bate all delivered, as did JR & Nigel on commentary. The co-main and main event were great matches to hype us up for The NXT Takeover UK Title match, which was the goal. Unfortunately, there was no news on the "WWE UK TV show" for the Network; we waited four months for this special and are still in the dark, I hope that they get it sorted out soon. Hell, I'll just take info on when the rest of the tapings are airing at this point. I know Triple H said that it's a process and they want to do it correctly as opposed to quickly. I can appreciate that, but they ran into this with almost no plan, and lost the entire buzz they created in January, and the overall lack of buzz on Friday is proof of that.
4. #TheLads Stole The Weekend: While the buzz was almost non-existent for the Friday special, it was completely off the charts following NXT Takeover: Chicago. Champion Tyler Bate faced off with Pete Dunne at the special, and they proved that WWE made the right call making them the face of their UK division. They knocked it out of the park during the finals of the UK Title tournament (****½) easy, and on the big stage of a Takeover special in front of a huge and rowdy Chicago crowd they put on one of the very best matches of 2017. The match succeeded because they took everything that they did in their UK tournament final match, streamlined it and made it even better in front of an absolutely insane crowd. The match had great action from bell to bell, tremendous action and pacing as it never slowed or threatened to overstay its welcome. It also featured something I absolutely love, and that is both men FEELING as if they are doing everything in their power to win; it makes you care, it makes the title feel important and overall the match felt really special. This was easily one of the best matches in NXT's history. Bate is 20 and Dunne is 23, these men are special talents, and WWE is extremely lucky to have them.
3. The Ciampa Turn on Gargano Was Awesome: The Ciampa turn on Gargano was something lightly teased ever since the Cruiserweight Classic. They had their match and Gargano won (remember Ciampa dropping the kneepad to go for the kill, but then pulling it back up because they were pals?), and there were rumors they may feud. And then in some backstage segments, you could see Ciampa giving Gargano the side eye, and people thought it was coming. But they smartly delayed the turn, they allowed the team to get over, to find success and to tell their story of doing it on their own, crawling from the bottom to make it on the WWE stage. They put it off for so long that many of the people that kept championing the idea of a split had given up hope. But most importantly they made you care and invest in their journey and friendship. And then Takeover Chicago happened, a city where both men found great pre-WWE success, a place that the crowd was 100% behind then, and tried to will them to victory, only to be disappointed. And as the men, who claimed that they were as close as brothers, and that they'd always be family had to let it soak in that they failed and that once again the monsters reigned supreme. And then as they embraced in front of a crowd that loved them, Ciampa reminded everyone that he is in fact the Psycho Killer. Ciampa beat the hell out of Gargano, slamming him into the set, hitting sick knee strikes, and then hitting the air raid crash off the announce table and breaking the platform below. This got an amazing reaction, and the turn works so well and makes Ciampa a grade a piece of shit when you consider Gargano saved him from the big ladder shot and took the bullet for him. If played right, Ciampa will be the biggest heel in NXT, and Gargano will be the biggest babyface in the land. Most importantly, you know it worked because the fans actually treated this like a heel turn, and that is because the cared. This wasn't Goldust turning on Truth to cheers of "thank you Goldust," no; there were asshole and 'FUCK YOU CIAMPA' chants instead. This was a great piece of business, as good old JR would say.
2. I Feel It's Time to Give The Authors of Pain Some Credit: I really think that it's time that some people open their eyes and show some appreciation for The Authors of Pain. I will never tell you they are the best tag team in the business and they got thrown into the deep end way too early, but they have busted their asses and really improved, learning on the job. But all I hear is that "they are slow, they are green, they don't do anything cool and all of their matches suck." Everyone has a right to their opinion, but those things are largely false. Sure they aren't doing flippity dos & superkicks all the time, but they have developed into a very strong monster tag team that is constantly improving. At the ages of 22 (Rezar) and 23 (Akam), these guys are babies in the world of wrestling and are being fully developed in the performance center. Yes they are working with great teams, but you don't luck your way into **** matches on the regular no matter who you work with. I have seen too many Yositatsu and Taichi matches against high caliber opponents to know that. I see guys all the time with 5, 10, 15-years experience that constantly shit the bed in front of 500 people on small shows. I can't imagine them being able to step up in front of 10,000 on the WWE Network like the Authors have. In my opinion, the Authors of Pain have had high quality, *** or more matches at NXT Takeover: San Antonio, NXT Takeover: Orlando, & NXT Takeover: Chicago. The Authors of Pain are not a finished product by any means, and are far from perfect, but it really seems that they are getting a lot of shit because they are big guys, and just because they aren't DIY or The Revival. I think that Johnny Gargano is awesome and have championed him for years, but just because the Authors of Pain aren't as seasoned or skilled as 12-year veterans Johnny Gargano & Tommaso Ciampa doesn't mean that I can't appreciate their effort and evolution they have made in the 15-months (and only in the 85 matches) they have worked. They are a constantly improving team on the rise, and really wish that they would get some occasional praise for their quality hard work in these great tag matches.
1. Can the WWE Main Roster Please Pick Up The White Courtesy Phone?: It seems that most times when NXT knocks it out of the park that we here this report that the WWE main roster has been motivated to pick up their game and out do their little brothers and sisters. And we here this a few times a year, and that is because NXT delivers some really great events. Now some will say that NXT has fewer restrictions, and have the advantages of shorter shows with fewer matches. Sure, there is something to that, but in 2017, we're looking at possibly the most stacked overall roster in the history of the company. There is no reason for the WWE main roster to be putting on average or even below average main events. And it's not an issue of off nights; it's the WWE main roster shows being largely laid out poorly, and the booking of the matches not working to the strengths of the performers. Calling the WWE main roster (writers, agents and performers) please pick up the white courtesy phone, your little brothers and sisters from NXT and their pals from the UK would like to inform you that they outdid you once again.
– End scene.
– Thanks for reading.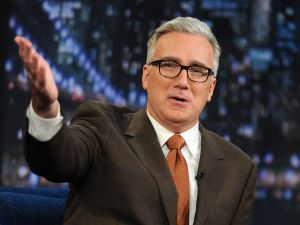 "Byyyyyyyyyyyyyyyyyyyyyye Felicia!"