Csonka's Takeaways From WWE Fastlane
March 6, 2017 | Posted by
– Welcome back to column time with Larry. It's time for one last look back at the WWE Fastlane PPV. I hope that you enjoy, and feel free to share your takeaways/future booking plans or whatever from the PPV. The only rule is "have a take, be respectful of other's opinions and don't be a dick." We all have opinions, we're going to disagree, just be cool about it. In all honesty, the Fastlane PPV didn't do much for me as a fan. In my opinion, it was not a good show. A lot of things felt just there, things that I thought would deliver really didn't and the show not only dragged on, but also, it did nothing to get me as a fan or reviewer excited for WrestleMania. Instead of the "Fastlane" to WrestleMania, this felt like a prolonged rest stop before Mania.
Too Much Filler or Things That Felt Like Filler: While I can freely admit that the WWE product isn't always my favorite thing to cover, usually I come away from the show with several positives or few very good to excellent matches. Unfortunately I cannot say that for the Fastlane event. It started off well enough with a solidly dun kickoff show match and then Sami vs. Joe; hell Enzo didn't kill himself so I thought they had set the stage for a good show that was progressively going to get better. And then, then we hit the delicious creamy filling of the show, delicious if you like shit. WWE decided that even though they have issues filling three hours of Raw each week that they would run the Jinder Mahal/Rusev official breakup on PPV, booking both men in unannounced singles matches. Mahal did something truly amazing here, and made Cesaro completely boring as he lost in an 80-minute match; I'm sorry, did I say 80? I meant 8-minutes, it just felt like 80. To say that this was an uninspired match that no one cared about would be an understatement. It was bad. And then we got Rusev vs. Big Show, and judging by the way they worked this and the fact that Shaq said he's been talking with WWE again, Show "had to look strong" against Rusev, even though WWE has basically been radio silent in regards to the Shaq vs. Show match. Show just killing Rusev with repeated chokeslams and the KO felt lifeless and without purpose, because not once did anyone say, "Big Show's focused on battling a fellow giant in Shaq at Mania." I have no clue what's been going on with the deal that has caused so many issues and all of the speculation that it would be cancelled, but the build is non-existent, with the fans that happen to remember that they announced it at the ESPYs have been trying to make sense of the booking of Show. This portion of the show killed any and all momentum Fastlane had, because not only were the matches really bad, but they also gave us no reason to care about anyone involved.
The Mixed Bag of Cruiserweight Action: I think that the Noam Dar and Brian Kendrick vs. Akira Tozawa and Rich Swann cruiserweight kickoff match was a pretty good piece of business with a really fun homestretch, it was fine for the pre-show, but it was another cruiserweight match that threatened to be a bit too fun for WWE's liking. Stop grabbing a fucking hold and working like small versions of every other WWE guy and dare to be exciting and get the fans to care. This was roughly what you'd see on a random 205 Live tag on any week. That's not really a compliment; it's just that 90% of WWE cruiserweight matches fit into one of three categories; "solid," "average" or "pretty good." There is too much talent there to not allow then to cut loose from time to time. I can see regularly paced tag team, wrestling all day long, but when I see the cruiserweights, I want some extra spice to the recipe that is the match. Thankfully for this lifeless show Gallagher and Neville tried their very best to save this show that was tanking. I felt that not only did they have a very good match, but that it had a completely different vibe and feel to the work. Another thing that was very noticeable is that Gallagher has gotten himself over. I hear people complaining about the gimmick, but he has a definitive style, the fans always react to him and they know his trademark stuff (fans got into the match big time when he started dropping Neville with head butts.) He's gotten the move over well and gets a response. I love the guy; he's fun but can turn up the intensity when needed. He'll never be a cut loose highflier, but he has strong in ring abilities and a character that's connecting with fans and that is extremely important. The show needed this match, it's just a shame that the others couldn't work with such intensity and effort.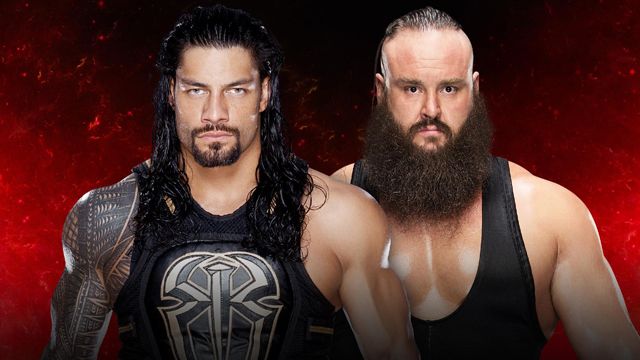 BRAUN STRONG: I have mentioned it before in my Raw reviews, but Braun Strowman is a guy that has really grown on me. We can argue all day if he should have lost here, under normal circumstances I would have had him win or lose via DQ/countout. But under the circumstances that we know, Strowman has nothing locked in for Mania and all reports point to Reigns locking up with Undertaker at this year's big event. With that being the case, he needed the win here. The other thing to me is that while the match wasn't nearly as good as I had hoped, I feel that they did their best to protect Strowman, who even in loss looked really good, repeatedly surviving Reigns' best shots and still looking like a beast. Reigns got to slay the beast ahead of his Clash with Taker, gaining momentum. I think that they had a lot of good ideas and that a match between them down the line will be much better. I admit that early on I was a Strowman doubter, he seemed to be not improving and I felt that they were handling him poorly on the road. They finally got him working with more experienced guys, got him working longer matches and then he got to work with Sami Zayn. Strowman got to work with a pure babyface workhorse, who is one of wrestling's least selfish guys in the ring, and Strowman's confidence grew along with his experience. Strowman can play the monster well, tossing fools around, but has also shown off a freaky athletic side, making him more than just a lumbering monster. Strowman had a slow start, which was not all his fault, but I feel has really come around. If he maintains his work ethic and keeps improving like he has in the last 9-months or so, the sky is the limit for him. Plus it doesn't hurt that he'll get every opportunity from WWE because he's a physical freak of nature that has proved that he works had and can improve.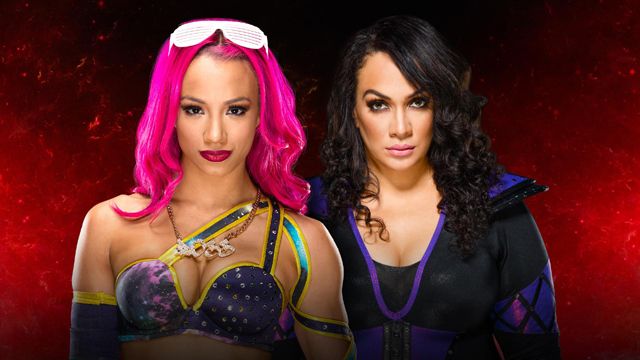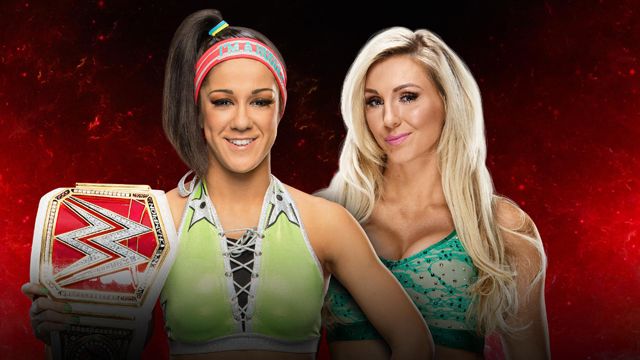 I Have No Desire to See Charlotte vs. Bayley vs. Banks vs. Jax: I have been extremely cold on the idea of a four-way for the Raw women's title at Mania, in my mind it just never looked like a great idea and felt as if they were shoehorning in Jax, because the Raw women are not booked well, at all. Charlotte wins the title, goes on a PPV streak, she trades the title with Sasha as they have some great TV matches; rise, wash and repeat. And then Sasha gets hurt, they panic and the diagnosis is wrong in terms of recovery time, necessitating the call up of Bayley. In my opinion, Bayley's booking has come off as lackadaisical, at best. The things that made her lovable and relatable in NXT haven't been accomplished in her main roster run. And the moment she beat Charlotte, her journey felt complete, for now. To me, the feud for Mania is a newly turned heel Sasha Banks vs. Bayley. With the finish to Bayley vs. Charlotte at Fastlane, it should in theory lead to a great story between Bayley & Banks. Bayley should be upset and accuse Banks of thinking that she can't win on her own and that she isn't a deserving champion because of her "friend's help." This leads to Banks snapping, feeling that Bayley isn't grateful for her help and friendship, and the heel turn and Mania match. But they aren't keeping Charlotte out of the title match, and Jax is related to the Rock, so we're getting the four-way.
*
*
*
*
*
*
*
*
*
*
Goldberg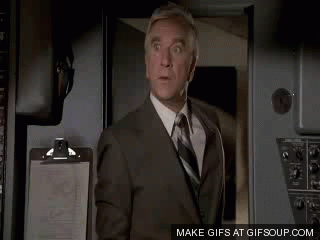 It's just not for me, I'll see myself out…
– End scene.
– Thanks for reading.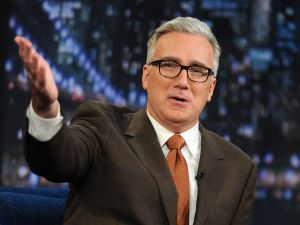 "Byyyyyyyyyyyyyyyyyyyyyye Felicia!"