Csonka's TNA Impact Review 1.05.17
January 5, 2017 | Posted by
Csonka's TNA Impact Review 1.05.17
Csonka's TNA Impact Review 1.05.17
OFFICIAL RESULTS
– Impact Grand Championship Match: Champion Moose defeated Mike Bennett via split decision [**½]
– Swoggle defeated Rockstar Spud @ 0:30 via pin [NR]
– Decay defeated Trevor Lee & Andrew Everett @ 3:35 via pin [**]
– Sienna defeated Allie @ 5:15 via pin [**]
– TNA Title Match: Champion Eddie Edwards defeated EC3 and Lashley @ 19:55 via pin [***]
---
– We open the show with an Eddie Edwards video package.
– The Anthem Media logo is all over the ring skirts.
Eddie Edwards Talks: Edwards is excited to kick off the year and is honored to usher in the New Year as champion. He then says TNA is about proving you're the best. He wants to make 2017 the year of Impact wrestling, but before he can reveal his surprise. Lashley cuts him off. Lashley don't got time for this shit, and is tired of dealing with Edwards and says 2017 will be his year. He will hand out ass whoopins for 365 days, and he demands a rematch. He wants to settle the score tonight. EC3 then arrives. He feels a fight brewing, mocks both guys, and says he's been training to win back his title. EC3 wants his rematch tonight, but Lashley says he is the #1 contender. Edwards cuts them off, and says he will defend in a triple threat. He still promises a surprise, (Davey Richards is my guess). In kicking off a "new era," I would not have started with a WWE style, revolving door promo segment. It was ok, but felt flat overall. Also, Mathews' woeful commentary in the background added absolutely nothing.
Champion Moose vs. Mike Bennett: Josh Mathews tries to sell us on Bennett turning the company upside down over the last year; no one believed him. Bennett spent most of the opening stretch mocking Moose; they then did shoulder block spots. Bennett took control with rights, but Moose hit a flying shoulder block and cut off Bennett. Bennett hit a knee and started limping and grounded Moose to end the round. Bennett won round one. Round two begins, Moose gets a roll up into a single armed powerbomb. Moose took control; hit a senton and then a moonsault. Bennett countered the game changer with a superkick, leading to a near fall. It has thankfully picked up, thanks to Moose. Bennett hits a right, and another as he slows this to a crawl. Bennett eats the game changer but the second round ends as Moose makes the cover. Moose wins round two. Moose attacks at the bell, hits sky high for a near fall. Moose misses a run up moonsault; Bennett hits the piledriver for the near fall. Bennett lays in rights, they trade rights center ring now but Moose cuts off Bennett, hits the dropkick as they go back and forth in the final 30-seconds. Time expires. Champion Moose defeated Mike Bennett via split decision [**½] This was an average, and at times lethargic match. Part of the problem in these matches is that the producers largely take the round and just break up a normal match; they have no idea how to really utilize a rounds system. They also aren't using the right talent in these matches. Also, on what earth is starting off fresh with Moose vs. Mike Bennett make sense. They have never really clicked in the ring. Dear TNA, you have this thing called an "X-Division," and they can work these cool and fun things called "sprints" that fans tend to enjoy and even react to.
– The Broken Hardys meet with Swoggle backstage. Matt asks if his "dastardly father "Meek Mahan" sent him to infiltrate. Swoggle said, "That's not real."
– Spud is out and challenges Swoggle to a match.
– It took 48-minutes for Mathews to mention that they have a PPV tomorrow.
Rockstar Spud vs. Swoggle: While this plays off of the Final Deletion, but we're not off to a good start. Swoggle hit a spear, Germans and Celtic Cross for the win. Swoggle defeated Rockstar Spud @ 0:30 via pin [NR] Thankfully it was short.
– Post match Spud ranted about his failures, claimed TNA sucks and "quit."
– Bennett bitched and moaned about losing and challenged Moose to an anything goes match on tomorrow's PPV.
– Since it's 2017, Eli Drake is allowed to talk again.
Eli Drake's Fact of Life w/ The Hardys: He lost his set and is back to hosting the segment in the ring. He says his issues with EC3 aren't done. Reby plays the Hardys to the ring with Maxel strapped to her back. Matt wants to make TNA delightful. Drake says Total Nonstop Deletion was something completely different, and says it was almost great, but it didn't have Eli Drake. Matt says he was invited, because he invited everyone in time and space, but didn't appear because he was afraid like the days of new or the Bucks of Youth. Drake wanted a personal invitation. The Hardys mock him and ask if he needs loved and held. Drake says they have to worry about him, but they didn't have the balls to invite him. Matt is pissed that Drake questioned his magic, and threatens deletion upon Drake. Jeff says they are magic that Drake can't comprehend. Drake says at tomorrow's PPV, he wants a tag title match; he will choose a partner to challenge them. The Hardys accept. They then took turns yelling and Drake tried to attack, but Matt stopped him. I am sure some absolutely loved this, I thought it was fine enough, but appreciated that they set up another match for the PPV tomorrow. It came across as three dudes just saying random shit to amuse themselves most of the time instead of a harder sell for a PPV they want people to spend money on.
– Lashley meets Edwards backstage and says he will take the title tonight.
– 74-minutes into Impact and they have booked two matches for tomorrow's PPV. To be honest, that's two more than I expected.
Trevor Lee & Andrew Everett w/Helms vs. Decay w/Rosemary : Helms, in a pre-shoot, blamed the lake of reincarnation on his actions, and remembers nothing from the Final Deletion. Well at lest that's an explanation. Decay lost their Manson music; obviously this is the worst part of the split with Corgan. Decay attacked at the bell, but Lee & Everett sent Abyss to the floor and worked over Steve, taking the heat. Abyss finally got the tag, tossed around the little men, turned them inside out with clotheslines. Helms in. teased chokeslamming Abyss so Rosemary misted him. Big chokeslam by Abyss to Everett and Decay win. Decay defeated Trevor Lee & Andrew Everett @ 3:35 via pin [**] It was solid for the time given, Lee & Everett are great, but TNA continues to completely miss the boat with Lee & Everett, especially as a team.
– The DCC attacked Decay post match and laid them out with beer bottles.
– Maria mocks Allie backstage, and tells her to meet her in the ring.
– Maria, Sienna and Laurel Van Ness are in the ring. Before she can move on with 2017, she needs to take care of Allie, and calls her out. Allie arrives, Maria mocks her and calls her a stupid ass. The crow loves Allie; Maria blames her for all of her issues. Maria claims to own her, and books her against Sienna. Allie accepts.
Sienna vs. Allie: Allie attacks with crazy fists, but Sienna kicks her in the fact and beats her down. Sienna missed the corner charge, Allie hits the corner splash, Braxton Sutter arrives to cheer on Allie. Van Ness tries to distract Sutter; Sienna hits the sack of shit slam on Allie for 2. The side slam follows for 2. Van Ness distracts Sutter, again, and Allie gets distracted but survives as Sienna continues to attack. Allie fires up, hits clotheslines. Allie hits a high cross, slams Sienna and then Van ness tries to make out with Sutter, Sienna hits the silencer on Allie and wins. Sienna defeated Allie @ 5:15 via pin [**] Solid stuff, they have done a good job of advancing the Allie character, and the crowd loves her. The main issue Is that all of the extra curriulars felt extremely repetitive.
– They rapid fire listed more matches for tomorrow's PPV: Rosemary defends against Sienna, a four-way x-division match. Moose vs. Bennett and the Hardys vs. Eli Drake & ???.
Champion Eddie Edwards vs. EC3 vs. Lashley: Lashley controlled early, EC3 then took over; he and Edwards looked to attack Lashley, but he suplexed both of them before being tossed to the floor. EC3 and Edwards to the floor and continue to work over Lashley. Back in the ring, but only to send Lashley back to the floor. Post break, EC3 and Edwards work back and forth, and keeping Lashley on the floor. Lashley finally made it back in, started to take things over and tossed Edwards around before removing a turnbuckle pad. Edwards tried to fire back at Lashley, hit the enziguri and then he and EC3 suplex Lashley, but then they traded chops and strikes. Edwards laid in more chops to EC3, but EC3 looked for a German, but Edwards fought back and hit the blue thunder driver. Lashley made the save and hit the dominator on Edwards, but EC3 hit the cutter on Lashley. EC3 started to get some momentum, attacking Edwards. They battle up top, tower of doom and Lashley stands tall. EC3 fired up, worked over both men and hit an overhead Toss on Lashley. Edwards broke up the one percenter, but EC3 hit the TKO for a near fall. Edwards hits a kick, tries for the backpack stunner but EC3 locks in the rear naked choke. Lashley spears them into the exposed buckle and then sends both to the floor. Lashley then speared EC3 on the floor; Edwards recovered and hit a suicide dive. Edwards up op, misses the double stomp and eats the spear. We then get a ref bump for no good reason. Davey Richards arrives, takes the title belt from Lashley, Edwards hits the knee strike and retains.Champion Eddie Edwards defeated EC3 and Lashley @ 19:55 via pin [***] This was easily the best match on the show, it started slowly but they worked themselves into a good outing, one that occasionally teased getting very good. Unfortunately, the stuck to the basic triple threat formula, and were never brave enough to stray from it. On top of the title program feeling like more of the same, the wrestling felt like more of the same, solid to good but just not able to get over the edge into great. I love Edwards as the fighting champion, but I wish his wins came off as a bit more definitive, especially after Lashley called him out as being lucky. You can sell Edwards as "scrappy," but also a formidable athlete, due to his diverse style to make him feel more legit.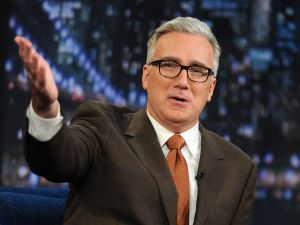 "Byyyyyyyyyyyyyyyyyyyyyye Felicia!"
5.5
The final score: review Not So Good
The 411
Tonight's show was a very important show; it was another attempt to relaunch the brand and to give people a chance to care and to become invested. You can throw around "fresh start" and "new era" all you want, but just because you say it or want it to happen, doesn't make it so. The first hour of the show was largely bad, starting with the WWE style cliché talking segment, followed by a bland and lifeless Moose vs. Bennett match and then Rockstar Spud vs. Swoggle. It was one of the most uninspired hours of TV that TNA has produced in a long time, and it came at the worst time. After producing solid to good TV throughout 2016, this felt like a show that played it safe, had no sense of urgency to impress and felt like a show they had to do. I am rooting for TNA, I want them to learn from their mistakes, but they didn't put their best foot forward tonight. At least they actually announced some matches for tomorrow's PPV. The only thing you need to see (although it's not must see) is the main event. I had high hopes for TNA as they kicked off 2017, but left disappointed...
legend