Csonka's TNA Most Insane Brawls Review
February 13, 2018 | Posted by
Csonka's TNA Most Insane Brawls Review
Csonka's TNA Most Insane Brawls Review
OFFICIAL RESULTS
– From TNA Against All Odds 2006: Rhino defeated Abyss @ 15:00 via pin [***½]
– From TNA Sacrifice 2007: Chris Harris defeated James Storm @ 17:20 [****½]
– From TNA Slammiversary 2011: Bully Ray defeated AJ Styles @ 20:24 [****]
---
– Follow all of my reviews at this link.
– This is available on the Global Wrestling Network.
Falls Count Anywhere Match: Abyss vs. Rhino: Rhino charges the ring and they start to kick the shit out of each other and then go to the floor. Into the crowd they go, and Abyss rams Rhino into a wall. They head back to ringside, Abyss into the ring and Rhino gets some toys from under the ring. Rhino finds a trophy, kendo sticks and a lot of stuff. Boot by Abyss, and then he goes to work with the Kendo stick. Rhino is busted open, fights back and waffles Abyss with a paint pan. Rhino lays the trophy on Abyss' crotch, grabs a baseball bat and nails it. To the floor they go. Abyss manages a suplex on the ramp. Abyss goes for some tables and sets them up. Abyss has 2 tables set up, and then sets 2 more onto of those. Rhino is on top of the stage, and Abyss up the ramp after him. Rhino fights back, but Abyss tries a powerbomb, escape and Rhino sets fro a gore…charges and eats a boot. They brawl back into the parking area and Abyss has a bat, misses Rhino and hits the car. They brawl back inside and Abyss tosses Rhino into a trashcan. They brawl to ringside, Rhino rams Abyss to the steel post and goes for a table. Abyss has a staple gun and STAPLES RHINO'S HEAD TWICE! Abyss gets another table and there are 2 in the ring now. One is set up in a corner and one is regular. Mitchell tells Abyss to finish it. Rhino fights and gets a belly to belly. Tries a gore, GOOZLE! Chokeslam through the table gets 2! Mitchell tosses Abyss the bag O tacks! GORE GORE GORE THROUGH THE TABLE as Abyss held up the tacks! 1…2…NO! Rhino wants another one…Mitchell stops him and Rhino chases him. They brawl up into the bleachers now, and Abyss rams Rhino into the wall and it is breaking. Abyss rips the wall apart in the bleachers but Rhino escapes and GORE'S Abyss and he falls THROUGH THE 4 TABLES! Rhino climbs down and covers for the win. Rhino defeated Abyss @ 15:00 via pin [***½] This was a very good match that played to the stipulation well. This was also long before Abyss' hardcore shtick became cliché and completely overdone, and also before he was beaten down with injuries and still came off like a bad ass. Rhino was also more than into the ECW style brawl and delivered.
Texas Death Match: James Storm vs. Chris Harris: They are doing pins and then answering the 10 count. They brawl on the ramp to begin. Hip toss by Harris on the ramp. They fight into the crowd and brawl. Into the bleachers and Harris with wild lefts. Storm fights back and Harris slams Storm to the wall and then tries to toss him over the edge. Storm fights back and they continue to brawl. Storm tosses a drink into Harris' face and then he gets tossed into the wall. Some dude almost got hit. Harris has a beer bottle and is in the ring drinking. Harris then hits a HUGE TOP ROPE CROSS BODY over the railing onto Storm! Harris covers for 3 @ 4:15. The ref counts for Storm and he makes his feet at 8. Back ringside and Harris brings him in the ring. Harris up top, and Storm tosses a chair into his face and Harris is stuck in the tree of woe, hanging outside the ring. Storm KILLS Harris with a chair shot and he is busted open. Storm gets a table now. He sets it up, sets him up top and climbs. Harris counters a RANA and Storm hits hard. Counters and Harris tries a sharpshooter, but nails him in the gut. Harris CATAPULTS Storm into he table bottom! Storm is busted open big time as well! Harris sets up the table, lefts by Harris and grabs Storm, suplex countered by Storm, and Storm gets the WHILRY BIRD through the table! Storm covers for 3 @ 9:30. The ref counts and Harris battles to his feet and is up at 9! Storm moves the table, and gets a new one. He is pouring blood now. Storm sets up the table on the floor and they duke it out. Storm grabs a powerbomb, Harris escapes and to the apron. Boot by Storm, and a hanging DDT by Storm. Storm now gets toys from under the ring and tosses them in. Trashcan stuff. Storm is bleeding a ton. Kendo stick as well. HARRIS SPEARS HIM OFF THE APRON AND THEY GO THROUGH THE TABLE ON THE FLOOR! Harris landed badly as well. Jackie tries to toss Harris off of a pin and Storm is in a pool of blood. Harris has a chair and they get back into the ring. He misses and a SUPERKICK by Storm sends the chair into Harris' face! 1…2…NO! Storm nails him with lid shots and Harris is down. They trade strikes and Harris hits Catatonic through a trashcan! 1…2…NO! Storm IS the definition of a crimson mask. Jackie in and has handcuffs and beats down Harris. GAIL is here and she handcuffs Jackie and drags her away. Storm has the beer bottle and Harris has one as well. Harris NAILS Storm and he is dead. 1…2…3. The ref works the count and Storm cannot answer. Chris Harris defeated James Storm @ 17:20 [****½] This is one of my favorite TNA matches of all time, and easily one of the company's best matches of 2017. This was a beautiful symphony of violence that reflected the team's break up (AMW lost a flag match to LAX when Storm hit Homicide with a beer bottle, glass flew into the eyes of Harris. Storm blamed the loss on Harris) and then lost a rematch with their team on the line, after Storm deliberately hit Harris with a beer bottle. It all led to this, it was raw, violent, extremely bloody and gave us a blood feud during a time that they were understandably a thing of the past. This match, including the appearances of Jackie & Gail, was an excellent last chapter and the kind of blow off match you want from a team of this stature. I love this. This is an essential watch if your looking for some excellent classic TNA matches.
Last Man Standing: Bully Ray vs. AJ Styles: They talk shit and brawl right away. Styles is all fired up and taking the fight right to Bully. Bully finally cuts off Styles after he runs wild for the first few opening minutes, grounding the action and just punishing Styles with strikes. Bully takes the action to the floor, and continues the assault, press slamming Styles to the steps. Bully then stand on the steps and tries to crush Styles underneath them. Bully slows the action as he lays in chops to Styles in the ring. Bully is just punishing Styles here with vicious chops, but Styles keeps challenging Bully to hit him again. Bully obliges, as he continues to beat down Styles. Bully demands that the ref count on Styles, but Styles keeps fighting to his feet. He starts to fire back and hits the springboard forearm. The PELE follows, and they work up top. Styles lays in rights, but Bully counters with the superbomb. They roll to the floor, and Bully gets his chain. But he misses, allowing Styles to get it and he uses it to hit a superman punch and Bully is busted open. Styles follows with rights, and rolls a bloody Bully back into the ring and hits the springboard 450. He then tosses Bully to the floor, and follows with a plancha as Bully is now a crimson mask. Bully fights off the clash, slamming Styles off of the apron. They brawl to the stage, and Styles fights off the powerbomb and hits a PELE. He punts Bully off of the stage and then dives off with the big forearm strike. Bully beats the count, so Styles gets a table and sets it up. He lays bully onto it, and follows by climbing the lighting truss. Styles dives off with an elbow drop through the table. They work to their feet, but Bully kicks TNA Slammiversary 2011 through the wall on the stage, and… Bully wins a great match with an anticlimactic ending. Bully Ray defeated AJ Styles @ 20:24 [****] This was when Bully was starting to reinvent himself as a singles performer, and it was the fact that he could hang and deliver with Styles here that led to the company giving him a singles push. The roles were perfect here, as Styles is always best as the resilient babyface, fighting from the bottom, while Bully was, well, the Bully heel. This was a great and heated match, with a great sense of urgency, with some spectacular spots, and blood. The finish was flat as hell and held it back from being even better.
– End scene.
– Thanks for reading.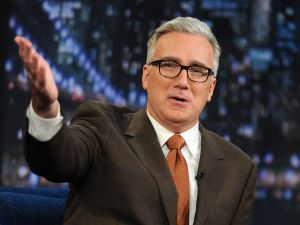 "Byyyyyyyyyyyyyye Felicia."
8
The final score: review Very Good
The 411
Clocking in at just under an hour (58-minutes), this was a rather great collection, with Storm vs. Harris & Styles vs. Bully being the must-watch matches of the three.
legend