Csonka's Top 21 Matches of January 2019: NJPW, WWE, Impact, EVOLVE, More
February 27, 2019 | Posted by
WELCOME back, back to the column that makes lists and hopes that you enjoy them. This week's column will look back at the month of January 2019 and the top 21 matches I have watched for the month. I always hear a lot of people saying that they can't decide what to watch because they do not have enough time to follow everything, so maybe this will help those of you short on time find some stuff to check out. Have fun, and always, thanks for reading. Also, if you saw matches from companies I do not regularly catch; feel free to share them with the others. The more wrestling we share, the more fun we can have. Thanks for reading! As always, consider this my play list of great matches, recommendations for the month. It's wrestling, we love it and will disagree. The only rules are "have a take, be respectful, and don't be a dick."
NOTE: My apologies for the delay in the column, but due to my hospitalization and amputation, I fell behind on my viewing. I hope to have February's version up sooner rather than later. Thanks for your support.:
* 21. From WWE Royal Rumble 2019: Buddy Murphy vs. Kalisto vs. Hideo Itami vs. Akira Tozawa [****]
* 20. From NJPW WrestleKingdom 13: Taiji Ishimori vs. KUSHIDA [****]
* 19. Impact Homecoming 2019: Ultimate X [****]
* 18. Impact Homecoming 2019: Moose vs. Eddie Edwards [****]
* 17. Impact Homecoming 2019: LAX vs. Lucha Bros [****]
* 16. From WWE Smackdown 1.01.19: AJ Styles vs. Rey Mysterio vs. Randy Orton vs. Mustafa Ali vs. Samoa Joe [****]
* 15. From NXT Takeover Phoenix: Tommaso Ciampa vs. Aleister Black [****]
* 14. From Fantasticamania (N8): Volador vs. Caristico [****]
* 13. From Fantasticamania (N6): Barbaro Cavernario vs. Soberano Jr. [****]
* 12. From EVOLVE 119: AR Fox & Johnny Gargano vs. Austin Theory & Josh Briggs [****]
* 11. From EVOLVE 120: AR Fox vs. Anthony Henry [****]
* 10. From NJPW Road to New Beginning (N3): KUSHIDA vs. Hiroshi Tanahashi [****]
* 9. From NJPW New Year's Dash 2018: KUSHIDA, Jeff Cobb, & Yuji Nagata vs. Will Ospreay, Hirooki Goto, & Tomohiro Ishii [****]
* 8. From NJPW WrestleKingdom 13: Kazuchika Okada vs. Jay White [****]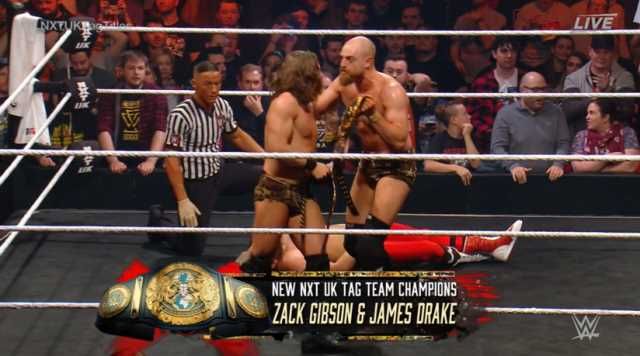 7. From NXT UK Takeover Blackpool: Moustache Mountain vs. The Grizzled Young Veterans [****¼]: NXT UK Takeover Blackpool wasn't a blow away event, but this opener kicked ass and was the best thing on the show. It had a hot crowd, great spots and near falls, with Moustache Mountain delivering once again, and The Grizzled Young Veterans stepping up their game and proving that the choice to have them take the titles was a good one, and of course sets up a rematch down the line.
6. From NXT Takeover Phoenix: Undisputed Era vs. War Raiders [****¼]: NXT Takeovers continue to knock it out of the park, and a big part of that is more than build, the layout of the cards always has a ton to do with it. Phoenix kicked off with an absolute banger between two teams that work very well together and always deliver. Between the great match and title change, the show immediately felt important and got me hooked. Everything clicked, they didn't overstay their welcome, and it was simply great. The opener is way more important than most give credit to, and these guys proved it here.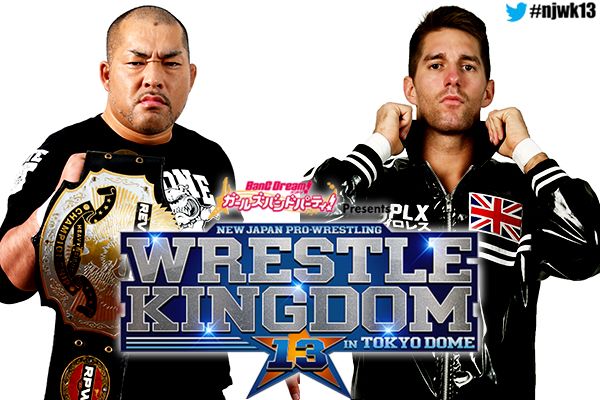 5. From NJPW WrestleKingdom 13: Tomohiro Ishii vs. Zack Sabre Jr. [****¼]: This was a shorter version of their New Orleans match from 2018, but with some new and really fun twists added in. These two can rally do no wrong against each other, and while I am sad Big Tom Ishii didn't win, I have no complaints about an absolutely great match.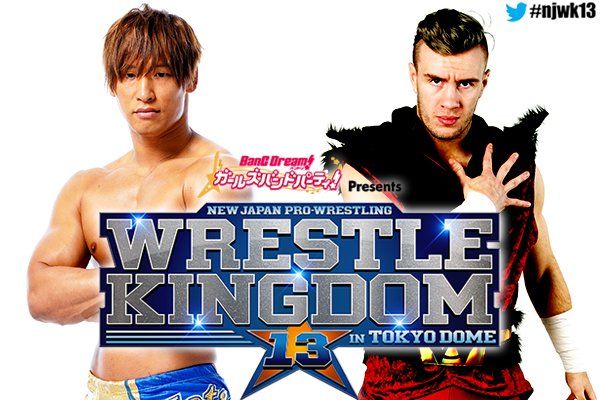 4. From NJPW WrestleKingdom 13: Kota Ibushi vs. Will Ospreay [****½]: This was an excellent match to kick off the main card, as they gave you what you wanted in parts, but also took you in a different direction. There were great callbacks, and the change in pace that led to a way more physical match than anyone expected. I loved that it didn't overstay its welcome and we got a decisive winner, which was a theme on this card.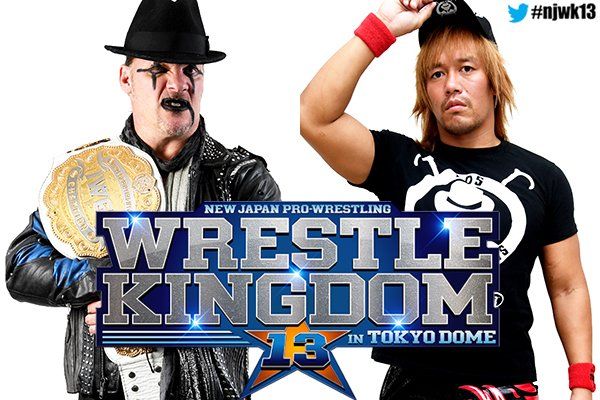 3. From NJPW WrestleKingdom 13: Chris Jericho vs. Tetsuya Naito [****½]: This was an excellent match with a tremendous layout and game plan by Jericho. In many ways this felt tighter than the Omega match, more direct and to the point, with a more ruthless Jericho and Naito absolutely selling and bumping his ass off. I also loved that Naito learned from past mistakes against Jericho and was more aggressive and way less tranquillo. Jericho embracing being a crazy old man is so much better than him trying to show "he's still got it" by doing a bad impression of his younger self; Jericho's ability to reinvent himself has been amazing. This delivered huge.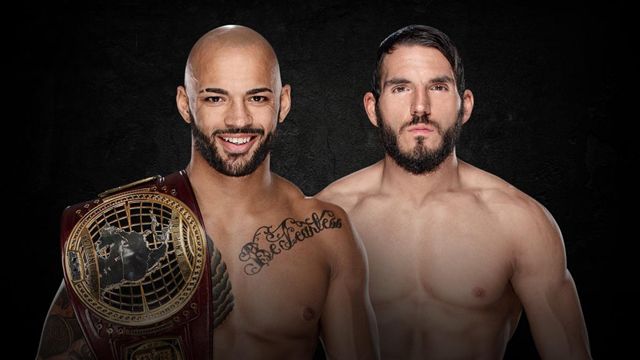 2. From NXT Takeover Phoenix: Ricochet vs. Johnny Gargano [****¾]: This match was an absolutely beautiful piece of business, and is in the clubhouse as WWE's match of the year so far. These are two of my absolute favorites in wrestling, Ricochet is one of the best highfliers who keeps evolving and Gargano is one of the best overall in the business. To me this was a tremendous battle of one upsmanship, that escalated nearly perfectly into a closing stretch that to the match to the next level and led to the title change.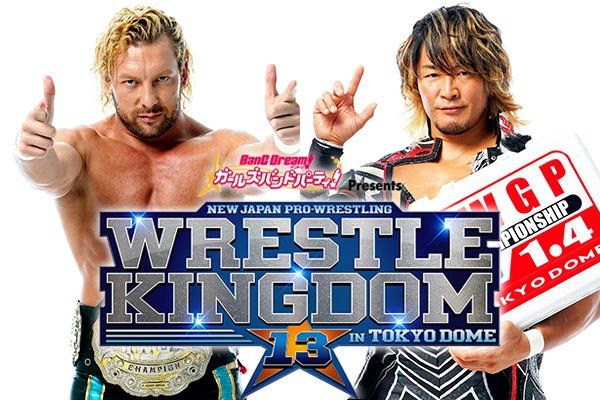 1. From NJPW WrestleKingdom 13: Kenny Omega vs. Hiroshi Tanahashi [****¾]: This was an overall excellent piece of business, with the ruthless youngster trying to viciously take out the veteran that he feels is taking his spot. When Omega was locked into a more heel mode the match really thrived, but it felt a bit wishy-washy at times, not fully committed. But they rallied, the story was beautiful overall, the work was excellent, and one more time, the ace rides again.
– End Scene.
– Thanks for reading.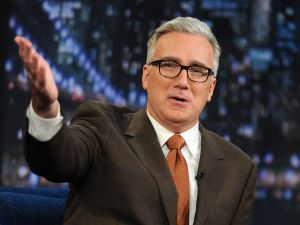 "Byyyyyyyyyyyyyyyyyyyyyye Felicia!"