Csonka's Top 5 Omissions From The 2017 BOTSJ
May 17, 2017 | Posted by
– Welcome back to column time with Larry. Today's column is all about the 2017 Best of the Super Juniors tournament, which looks like it will be fucking lit; Block A is insane with Jushin Liger, Ricochet, Dragon Lee, Will Ospreay, Marty Scurll, Taichi, TAKA Michinoku, and Hiromu Takahashi. A lot of people are sleeping on Block B, but it contains KUSHIDA (who's awesome), Desperado (underrated), Tiger Mask (rock solid and dependable), Ryusuke Taguchi (always ups his game during the BOTSJ), BUSHI (largely forgotten due to Takahashi's greatness), Yoshinobu Kanemaru (rock solid and dependable), Volador Jr (really great), and ACH (really good and will be busting his ass for a regular gig with the company). I am beyond hyped for the tournament, but do think there are some interesting omissions to discuss today…
5. Zack Sabre Jr: Now I knew that the possibilities of Zack Sabre Jr being booked for BOTSJ were slim to none, mainly because he had been clearly booked as a heavyweight since his debut. Those feelings were confirmed this past week when the Observer not only stated that he is classified as a heavyweight, but that he will be part of this year's G1. With Shibata & Honma on the shelf, two huge spots opened up in this year's G1, and guys will get a chance to become a star. I also think that this is a big win for Sabre, Scurll and NJPW; Scurll gets to make his NJPW debut in the SICK looking A block, and will have the chance to have great matches and not only make a huge impact upon his debut, but it will provide a ton of fresh matches for NJPW fans. This also applies for Sabre, who will be a fresh face to the heavyweight scene, and will also provide a lot of fresh matches. The ONLY reason I included him on the list is so that I could share those talking points, and also because I personally am a big fan of his and would have loved to see him in the mix (especially against some of the awesome guys in A block). But I honestly think that his exclusion is for the best as it not only freshens things up for NJPW, but it will also work out best for both he and Scurll, and as a fan that makes me happy.
4. Gedo: Next up is the booker man, Gedo. Gedo has been a guilty pleasure of mine in the BOTSJ tournaments. He works hard, he puts guys over, and does his Memphis heel shtick, which makes him stand out and is just a ton of fun. Gedo is 48, is in great shape, can still go and has no issues putting anyone over. He's the booker, he knows his role and that is likely why he didn't include himself this year. I think in past years that he was included more out of necessity, and this year there is an embarrassment of riches in terms of the talent available. Much like Sabre, this one is more of a personal thing because I find Gedo incredibly fun to watch, and I looked forward to him getting some time to shine once a year. But at the end of the day, outside of Taichi, there's no one I'd pull from the field and put Gedo in their place. Also, Taichi fucking sucks and I wish that we could send him back to his home planet so that he can be with his own kind. Also, send Yoshitatsu with him, please.
3. Rocky Romero: It feels as if Rocky Romero has been around forever, but he's only 34. Romero has been an amazingly consistent performer for the company, and in recent years comes off as completely rejuvenated come BOTSJ time. Romero is a tremendous tag worker, but when the BOTSJ comes around he looks like he has a giant chip on his shoulder, like he has something to prove to the fans, the company and even himself. I assume that they want to focus on Roppongi Vice as the junior tag champs, and with the new names available, that is why he and Beretta were excluded. Considering how the blocks worked out, I have no real issue with this omission, especially because the company has completely turned things upside down with the fresh talent they are bringing in. For as much as I love Romero and feel that he would have delivered, getting Marty Scurll, ACH, Volador Jr., and Dragon Lee locked in is more important in the long run. Also, fuck Taichi.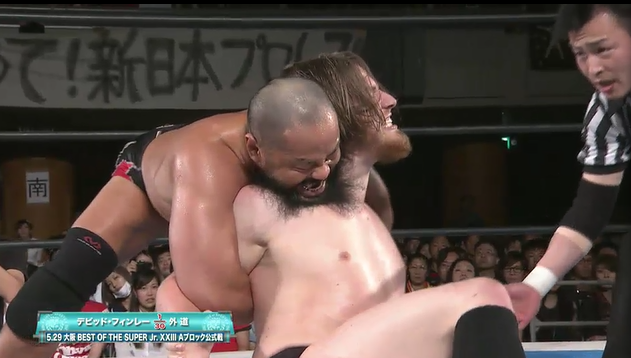 2. David Finlay: Now if I am being completely honest about this, Finlay is the ONE omission that I have a big problem with. We often discuss guys that are not booked well or used inconsistently, and Finlay is one of those guys; his exclusion from the BOTSJ looks horrible for him, thanks to NJPW just dropping the ball with him. He worked his way out of the young lion ranks, becoming a good hand in the mid-card tags, putting in a solid run in last year's BOTSJ and then got a run with the trios titles, thanks to Sydal's arrest last year. He then formed a short-lived junior tag team with Ricochet, but since they had plans for Ricochet, he's been relegated back to the random mid-card tags once again. He's completely directionless at this time, and I feel that a strong run in the BOTSJ was just what he needed to start getting back on track. Unfortunately that was not in the cards, and Finlay will have to settle for working hard in the mid-card tags or in flat matches with Cody, desperately seeking a solid direction and something to work towards. Also… FUCKING TAICHI? REALLY??? The Finlay omission really bothers me, because NJPW spent so much time elevating him, only to cut it off for no real reason.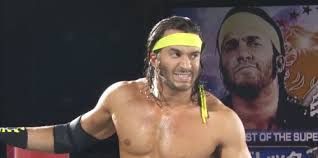 1. Beretta: Beretta has been having an under the radar/under appreciated 2017 so far. He has repeatedly been the best parts of the matches he's been in so far this year, and at times, made the Suzuki-gun bullshit tolerable due to the fact that he was so good. He has an extremely consistent 2016 BOTSJ run, proving that while looked at as a great tag worker, that he's just a great wrestler period. For me, Beretta went from the definition of "just a dude" that I really didn't care about when he left WWE to, "hey, Trent's on this show…I should watch" in short order. The guy didn't give up, he still loved the business, he greatly improved himself and he found his success. The guy's been killing it everywhere; PWG, EVOLVE, ROH, and NJPW. I assume that they want to focus on Roppongi Vice as the junior tag champs, and with the new names available, that is why he and Romero were excluded. And it's understandable, but more of a personal disappointment considering he's been one of my favorite performers over the past few years. He's a great post WWE success story that doesn't get the love he deserves.
– End scene.
– Thanks for reading.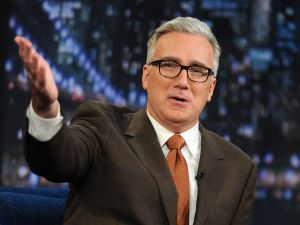 "FUCK TAICHI!"