Csonka's Top 5 Post WrestleMania NXT Call-Ups
March 13, 2017 | Posted by
Welcome one and all, it's column time with Larry. It's WrestleMania season, and we're closer than ever to the big show; the night after WrestleMania. There are already rumors that WWE will be calling up talent to the main roster after WrestleMania, and the night after WrestleMania is the prime time for something like this to happen. There are also rumors going around that WWE will be shaking things up again, and doing a post WrestleMania draft to reshuffle the rosters of both Raw and Smackdown. Today I am going to look at who I would call up to the main roster: The Situation – Vince McMahon comes to you, says that there will be FIVE NXT call up after WrestleMania 33; so choose your five.
5. Kassius Ohno: After almost 13-years in the business, Chris Hero was signed by WWE in 2011. He spent time in FCW and NXT, got into shape and people wondered when he'd get the call. Hero spent 21 months under a WWE contract, and was pulled from NXT television tapings, reportedly due to his lack of commitment to his look/training. Hero has said that he was appreciative of his time in WWE, that he learned a lot, and was excited to go back to the independent scene. Since his release in November of 2013, Chris Hero has become one of the most in demand performers out there. The guy seemingly works everywhere, as not a weekend goes by that I do not see his name on a results sheet. Some fans want to point to the fact that Hero "is fat and completely out of shape," and while he may have packed on the pounds, claiming he's completely out of shape is ridiculous. The man constantly has high level matches, not short ones either. On top of that, there is almost no one who delivers such a consistent high level of performance these days. Hero is basically running through his independent dream match list right now, facing anyone he missed while in WWE, big names from Lucha Underground and just generally being great. His run in Evolve has delivered some of my favorite matches over the past two years, and I am never disappointed with a Chris Hero match. I keep telling people, some listen, some don't; this guy is putting together a portfolio of great matches on the level of Danielson in the early 2000s. If you can't get past the cosmetic look of the guy, then you're really missing out on some special matches. This time away made WWE take another look, and they not only looked but they brought him back and Kassius Ohno was reborn, returning to NXT. Unless the only plan was to being him back to be a "player coach" in NXT, to work with a list of guys week in and out on live events that they see something in, then he needs brought up to the main roster. Here is 37 (turning 38 in December), is coming off of an absolutely awesome year where he embraced the grind, and worked almost everywhere. With his skills & his experience, I can certainly see wanting to keep him in NXT to become a new age Fit Finlay and prepare selected stars for the next level. But in my opinion, at age 37 and all of the mileage on his body, this is the perfect time to bring him up to the main roster. Ohno leaving as soon as he arrives is a loss to be sure in terms of having guys around who can have amazing matches, but I think considering his age and the wear and tear in his body that the time is now.
3. & 4. The Revival (Dash and Dawson): In 2016, we got to watch a beautiful thing happen. The Revival took their old school formula, hard work and dedication and turned themselves into the best big match tag team in wrestling. They have been a joy to watch, delivering top end greatness with DIY as well as American Alpha, and showing that what is old is new again as far as quality tag teamwork goes. The funny thing is that a lot of people said that their old school Tully & Arn act would fail, but it is that uniqueness that sets them apart from everyone else in wrestling these days. "No Flips, Just Fists," just isn't a catchphrase for them, it's their mission statement and it more than works for the #topguys. Their teamwork and timing comes off effortlessly and I can't remember ever being disappointed by the team. The Raw & Smackdown tag team divisions have been poorly booked, and American Alpha on Smackdown have been wasted and given nothing in terms of a steady angle or story to follow. Dash (29) & Dawson (32) have history with Alpha, history that they can play off of and of course a great chemistry in the ring. The WWE tag team scene needs The Revival, the Smackdown roster needs The Revival and maybe even more importantly American Alpha needs The Revival; there's nothing left for them to do in NXT, I'll miss them but with them gone, DIY, The Authors, Sanity and others will get much needed time to grow. In 2017, it needs to be #topguysout time in regards to the Revival in NXT.
2. Asuka: Onto the women, and with this selection I feel that it all comes down to timing. When kana first appeared at an NXT Takeover event, I was thrilled. I discovered her while I was regularly following CHIKARA, got to see her wrestle live and then followed her work back to Japan. I was infatuated with the woman on several levels, so to say I was thrilled when WWE signed her would be an understatement. Asuka has been presented as a complete bad ass, and would be an instant player on the main roster, Raw gets all of the attention and "makes history," but the Smackdown women have been booked better overall. With Eva Marie possibly not coming back and Nikki reportedly retiring, adding Asuka to the Smackdown roster would be my call. When she was signed by WWE, word was that she was an "NXT only" project, but a lot has changed within WWE over the past few years. Guys like Samoa Joe and Kevin Owens were supposedly "just for NXT signings," and look where they are now. If it is up to me, and it is because it's my column, she's easily on of the major call-ups I would make. The thing is that the cupboard won't be bare in NXT if you take her away; it will just force them to re-assess what they have and give more opportunities for others to step up. You'll still have Billie Kay, Ember Moon, Peyton Royce, Liv Morgan, Mandy Rose, Nikki Cross, Aliyah, Mary Dobson, Kimber Lee & Heidi Lovelace. Plus there are reports that STARDOM's Kairi Hojo has signed with WWE and that Io Shirai (the best women's wrestler on the planet and one of the beat overall in ring workers period) may very well be on her way. Add on top of that, WWE has anywhere between 3-5 tryouts set prior to May and will likely pick up more women, while there are still some others set to report and are already signed.
1. Shinsuke Nakamura: Shinsuke Nakamura was a superstar before he was signed by WWE, which is exactly why he was signed. At the time of his signing, he was one of NJPW's top stars and that's why WWE signed Nakamura. He was a star in the ring, a star as a character and they have wanted a Japanese star for years and he has the potential to be that guy. Shinsuke Nakamura just turned 37-years old in February; he's worked hard for years, but is obviously not getting any younger. You don't want to run the risk of filling up his bump card working the Florida loop in front of 200-300 people. Another thing to consider is that Nakamura is a star, and they may want him as the face of the brand, but the reliance of his as "the star" of the brand will stifle the growth of other developmental stars. And that's another thing to really consider, while some may look at NXT as its own stand-alone third brand, but it's still developmental. The idea here should be to develop talents at various levels and always be transitioning the right ones to the main roster. This freshens up the main roster, and it freshens up developmental by allowing spots to open up and for guys like Hideo Itami, Aleister Black, Roderick Strong, Andrade Cien Almas and more to be given the chance to grow as performers and to run with the ball. Nakamura is a star; there are a ton of fresh matches for him on the main roster (as well as a very special rematch with AJ Styles) that could help reinvigorate the main roster.
– So those are my thoughts, please share the five NXT stars you would call up after Mania, if the choice was yours.
– End scene.
– Thanks for reading.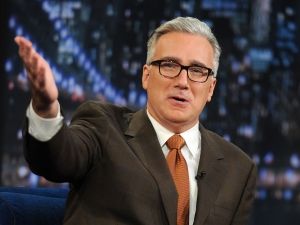 "Byyyyyyyyyyyyyyyyyyyyyye Felicia!"