Csonka's Top 5 Potential BOTSJ Winners
May 10, 2017 | Posted by
– Welcome back to column time with Larry. Today's column is all about the 2017 Best of the Super Juniors tournament, which looks like it will kick all of the asses; Block A is insane with Jushin Liger, Ricochet, Dragon Lee, Will Ospreay, Marty Scurll, Taichi, TAKA Michinoku, and Hiromu Takahashi. A lot of people are sleeping on Block B, but it contains KUSHIDA (who's awesome), Desperado (underrated), Tiger Mask (rock solid and dependable), Ryusuke Taguchi (always ups his game during the BOTSJ), BUSHI (largely forgotten due to Takahashi's greatness), Yoshinobu Kanemaru (rock solid and dependable), Volador Jr (really great), and ACH (really good and will be busting his ass for a regular gig with the company). I am beyond hyped for the tournament, but who will win? Today I'd like to break down my top 5 choices for this year's winner…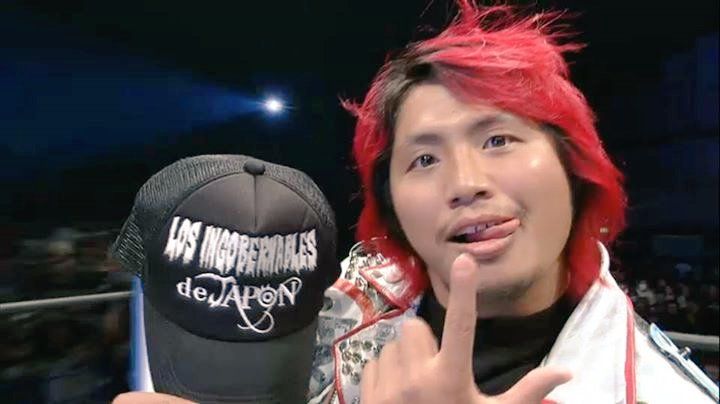 5. Champion Hiromu Takahashi: Many new fans of NJPW always wonder why the champions are involved in the various tournaments, there are a few reasons: 1. It's a battle to see who is the best. 2. With all of the best being involved, it's not out of the ordinary for the champion to lose (sometimes to a surprising opponent) in order to give us more than one challenger when the tournament is over. Now the champion winning a G1 or BOTSJ is very unlikely, but if there was ever a year to break the mold and have a champion win, I could see it happening this year and with Hiromu Takahashi. Hiromu Takahashi is a rock star, and has brought a new life to the division. While KUSHIDA was positioned as the junior ace, he just didn't have that larger than life appeal to take the division to the next level. But then the time bomb went off, Kamaitachi returned from excursion, joined LIJ and became the top junior star they wanted and that we needed. Takahashi is different, he's reckless, and has charisma for days. When he makes an entrance, you not only know that you're about to witness an awesome match, but you know that you're going to see a star perform. The champion winning would certainly be an out of the box idea that many would not see coming, and would cement Takahashi as THE star of the junior division. I doubt it happens, but it would be different, and would work great with Takahashi.
4. Ricochet: Ricochet is coming off of a loss to champion Hiromu Takahashi at the Wrestling Toyonokuni event, they had a hell of a match, which felt as of it left a lot on the table. Ricochet won the 2014 BOTSJ, and will not only be seeking a second tournament victory, but also another shot at Takahashi. Ricochet is a strong candidate to win this year's tournament, NJPW views him as a star and he consistently delivers in big time matches. Ricochet winning would open things up to new matches, as well as a rematch with Takahashi & eventually a rematch with Will Ospreay. Ricochet is also a guy that I feel needs featured more than he is, being in the mix for the trios titles along Tanahashi is nice and all, but Ricochet is a top tier performer, and feels wasted when not in the mix for the title. Having him win BOTSJ for a second time puts him back into the title scene and in the top of the division where he belongs. But if I am being honest, I feel that there are some other candidates, which could have a better chance.
3. Will Ospreay: Will Ospreay was the new hotness last year, winning the 2016 BOTSJ tournament, but failing to win the big one, despite some tremendous performances. Ospreay was then downgraded out of the title scene, which was both good and bad. Good because he wasn't consistently losing more big time matches, but bad because one of the hottest acts they had didn't feel like the big time, marquee performer he had turned into. But over the last month or so, the booking has been trying to heat Ospreay; he's been a featured part of many of the undercard tag matches and picking up several wins. Some may feel that Ospreay repeating is unlikely, but much like Ricochet, NJPW views him as a big star, and winning the BOTSJ tournament for a second time would get him back to the top and give us a first time match with Takahashi, and of course possible rematches with KUSHIDA & Ricochet for the title. With Ospreay being downgraded as much as he was, it almost feels like a red herring to make you think that they won't go back to him, but I do feel that he has a great chance at repeating. A win for Ospreay would have to lead to him finally winning the title.
2. KUSHIDA: Ever since his sub-two minute loss to Takahashi, the first thing that came to mind for BOTSJ is the redemption story for the fallen ace KUSHIDA. KUSHIDA was the man for the juniors; he went through the division, overcame BUSHI and LIJ repeatedly and looked as if he was on an unstoppable run as the undisputed ace. But Takahashi arrived, they lit it up at the Dome, and the ace fell to the superior opponent. He continued to battle LIJ along with Tanahashi & friends, but once he got his big rematch, Takahashi overwhelmed and destroyed him; crushing his soul and his hopes at regaining his title. Using the BOTSJ to rehab KUSHIDA in a weaker block B, on the surface, looks to be the most likely plan. But if we have learned anything in wrestling, nothing is ever as clean cut and easy as it seems. The BOTSJ looks to be the salvation of KUSHIDA, but it could easily end up being just another roadblock, and another test for the fallen ace. Can he become a two-time BOTSJ winner? It's very possible, and would make sense.
1. Jushin Liger: Last year for the G1, NJPW trued to tell the "last ride of Tenzan" story, with the original plan being that the former G1 winner and champion was looking to catch lightning in a bottle one last time by winning the G1. It was a good plan, the fans were behind him and he worked hard. Unfortunately Tenzan's body was not up for one last ride, and he didn't go as deep into the G1 as originally planned, and the story fizzled out. With Jushin Liger announcing that this will be his final BOTSJ tournament, NJPW has the chance to try and tell that journey all over again. Yes Liger is old, but he's not nearly as beat up as Tenzan, is still working at a strong level and had some great matches in last year's tournament and even delivered an absolutely tremendous match against then champion KUSHIDA as he challenged for the title. Liger is still over with the crowds, can still go, almost appears to be ageless and I think could not only make it through the tournament and have a great match with Takahashi, but that it would more importantly make for an excellent story. Who doesn't love the hero, the old gunslinger going on one last ride for greatness? Communists, that's who. I hate to use the term "deserves it," but if anyone deserves one last run at greatness, it's the junior that has done it all and served as an inspiration for so many. He's a three-time BOTSJ winner, last winning in 2001. Do I think he'll win? No. But I do think that it would be one hell of a story. It's more likely that Liger beats Takahashi during the tournament and gets a title shot at one of the smaller shows, which still works and allows for one of the young guns to win and gain some important momentum.
– End scene.
– Thanks for reading.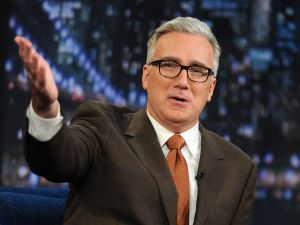 "Byyyyyyyyyyyyyyyyyyyyyye Felicia!"