Csonka's Top Replacements For Eva Marie on Total Divas
May 19, 2017 | Posted by
– Welcome back to column time with Larry. Today's column is about…Total Divas? Yeah, sure is, because with Paige's status with WWE unknown/could implode at anytime, and the news that Eva Marie is not re-signing with WWE and is gone from the show, producers will have to bring in one or two WWE ladies to fill the spots on the show. Today I will look at some possibilities to replace Eva Marie and possibly Paige…
5. Summer Rae & Alicia Fox: Total Divas has had people on and off the show, so I wouldn't be surprised to see WWE go back and bring back ladies who were previously cast members. Summer Rae is ready to return to WWE, and during her time off, has landed a bunch of magazine shoots and has been appearing at all kinds of red carpet events. She has unfortunately been out of action due to injury, and a return to Total Divas would get her back on the WWE radar, and also allow the show to tell her story of injury, frustration, and fighting her way back onto the active roster. The show has always told stories like this along with milestone moments in the careers of the WWE women, and Summer Rae would fill that nicely. Alicia Fox was also on the show previously, and like Summer would know the ins and outs of the production and could slide right back in with little to no effort. Fox has become more of a fixture on WWE TV, wrestling more and also working with Noam Dar on 205 live. With both ladies being on the show previously, if they want back in, they are an easy way to fill the "roster" of the show because you won't have to train then in how E! produces the show.
4. Mickie James: Mickie James left WWE in 2010, and it didn't appear that she was coming back to WWE anytime soon. She spent roughly 6-years in TNA, once again finding success, embarked on a country music career, and once her run was complete, she worked the indie scene in the US and overseas. She also got married to Magnus, and had a child, further putting a WWE return in doubt. I saw her work last year's CHIKARA's King of Trios tournament, and thought that she not only looked amazing after having a child, but was still a hell of a worker. At that time I had said that I'd love for her to get a shot in at least NXT, but also felt that she had a lot to offer the WWE main roster. And shortly after that, it was revealed that she was returning to WWE at the NXT Takeover: Toronto event, to face off with NXT's unstoppable women's champion, Asuka. James arrived in spectacular shape, put on a strong performance as the ladies had a very good match. And less than a month after that, it was announced that WWE signed her to a multi-year deal. James would bring a different dynamic to the show, a former WWE star returning to the road, married and also a mother dealing with the crazy balancing act of normal life along with her hectic road schedule. She not only brings something new to the show as far as her story, but compared to the rest of the women's roster, she feels more real and relatable as a married woman with a child, succeeding once again in WWE.
3. Mandy Rose and Sonya Deville: I don't think that we should rule out WWE looking to the NXT brand to feature some of the women from the third brand. I think that there are two duos that WWE could consider, and the first is Mandy Rose and Sonya Deville. Rose previously appeared on the show, and like Summer Rae and Alicia Fox, knows how the show works and could be worked in easily because she knows the drill. I personally think Rose deserves another shot on the show, she's gorgeous, is working extremely hard on the NXT live events and you can juxtapose the glamorous main roster life style against the life of an upcoming NXT star, which would change up the flow of the show and add something different while also featuring NXT at the same time. To me, she's the "better Eva Marie." She has all of the beauty, more in ring potential, and works harder at it than Eva did. Sonya Deville would be a completely different woman to have on the show. The former Tough Enough contestant is only 23, has been training in MMA since the age of 17 and is an openly gay athlete. WWE loves diversity and showing how they embrace it, and featuring the rise of the former Tough Enough competitor as she works her way to the main roster would be a good story. Also, if you follow either her or Rose on Instagram, you know these two are close friends, and are willing to have fun like dressing up in Christmas pajamas, and aren't afraid to put themselves out there and be silly. They would bring a fresh feel to the show, telling their story of developmental talents working to the main roster, and that's not a bad thing.
2. Peyton Royce & Billie Kay: Once again, I am going back to NXT, and the iconic duo of Peyton Royce & Billie Kay. WWE is obviously high on these beautiful and talented women, and I feel that a run on Total Divas would really add to their act. They believe that they are better and more beautiful than all of the other women in NXT, and getting to be on the show would add more to that gimmick. They have never been on the show, would provide something completely different, and again would feature the NXT brand. And to me, that's an important factor here. You give the show fresh faces, you give more publicity to NXT and to the WWE Network; if done properly, you can build up the story to align with the ladies getting the main roster call up, locking in the NXT, main roster and Total Divas programming.
1. Charlotte: We all know that Charlotte is the chosen one by WWE Management, and even if you aren't her biggest fan, it's easy to understand why. She's a hell of an athlete with a legit background; she's the daughter of Ric Flair and is one of the few completely homegrown stars they have produced out of the performance center. Charlotte wasn't a big wrestling fan, she didn't dream of becoming a wrestler her entire life and she didn't struggle on the indies for years and get picked up after her 7th WWE tryout. She only thought about getting into wrestling because of her brother Reid, but when she did make the move, she worked hard and is a star that WWE can always point to and say, "we made that from scratch in our Performance Center." And that is a huge deal for WWE. They built her up as the queen on Raw, and the move to Smackdown was designed to turn her babyface and become the face of the WWE women's division. There are already reports that WWE wants her on the show, and why not, if she's going to be their face of the division, they'd want to feature her as much as possible.
– End scene.
– Thanks for reading.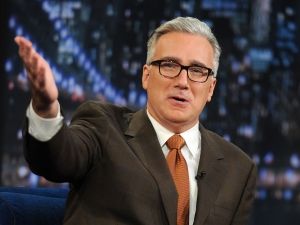 "Byyyyyyyyyyyyyyyyyyyyyye Felicia!"