Csonka's WWE 205 Live Review 1.03.17
January 3, 2017 | Posted by
Csonka's WWE 205 Live Review 1.03.17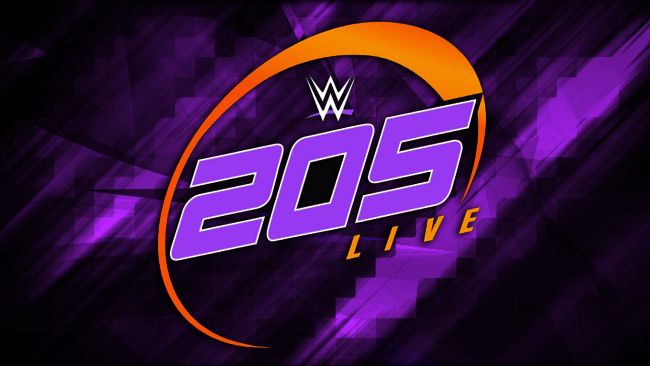 Csonka's WWE 205 Live Review 1.03.17
OFFICIAL RESULTS
– Tajiri defeated Sean Maluta @ 2:52 via pin [NR]
– Jack Gallagher defeated Tony Nese @ 2:27 via DQ [NR]
– Mustafa Ali defeated Noam Dar @ 6:30 via pin [**½]
– Neville defeated TJ Perkins @ 11:52 via pin [***¼]
---
– We get highlights of Neville defeating and then destroying Cruiserweight Champion last week. Commentary says that Rich Swann in not medically cleared to compete.
Tajiri vs. Sean Maluta: Maluta was in the CWC, did well and I have seen some of his recent indie work so I am glad to see him brought back in for a look. Maluta worked strikes, chops and head butts. Tajiri fired back with kicks, cut off Maluta ad then locked in the tarantula. More kicks from Tajiri, hit the handspring elbow and then the buzz saw kick for the win. Tajiri defeated Sean Maluta @ 2:52 via pin [NR] This was exactly what it needed to be in order to reintroduce Tajiri, and the post match sets up a feud for him as well.
– Post match, Brian Kendrick welcomed Tajiri back. Kendrick put Tajiri over as a fellow pioneer, and said that they need to get rid of the trash. Tajiri misted him, because he wasn't buying what he was selling.
From one #Cruiserweight veteran to another, @MrBrianKendrick welcomes @TajiriBuzzsaw back to @WWE. #205Live @WWE205Live #GreenMist! pic.twitter.com/X4ytin8ul6

— WWE (@WWE) January 4, 2017
– Neville ranted about being discriminated against, due to his nationality and the fact that he's the best. He plans to end Perkins tonight, because he is the king. Great intensity and Neville has been delivering on his promos.
– We get a video package for Tony Nese.
– We then get a fantastic video package on last week's duel.
Tony Nese vs. Jack Gallagher: Gulak is at ringside as he and Nese continue their partnership. Gallagher counters away from Nese and starts to outwrestle Nese. Nese then attacked with forearm strikes, Gallagher did his headstand in the corner, Ariya Daivari then attacked Gallagher and chop blocked the knee, placed him in the tree of WHOA and continued his attack. Jack Gallagher defeated Tony Nese @ 2:27 via DQ [NR] What we got was solid, but they didn't get much time at all. Gallagher and Daivari must continue.
– Cedric and Alicia talk, she takes the blame for his losses. They kiss as he explaining she needs to be more careful.
Mustafa Ali vs. Noam Dar: Dar controlled early, using a slower pace and strikes. Ali picked up the pace, started to gain some momentum but then Dar worked a solid heat, good energy in the comeback by Ali, who hits a great looking tornado DDT. Ali with a kick to the face and hits a neck breaker and covers for 2. Dar caught Ali off the ropes and applied an arm bar. Ali cuts off Dar with a running kick, imploding 450 and Ali picks up the win. Mustafa Ali defeated Noam Dar @ 6:30 via pin [**½] Ali comes off as a star and that was a good showing for him. Dar losing felt off to me, as him winning as Alexander continues to lose makes more sense in their feud.
– Post match, Dar claimed 2017 would be a big year for him, and Alicia Fox is always welcomed in his corner.
– We get an Akira Tozowa video package.
– Perkins says Neville has been great in the ring, but is a dick outside. Perkins also says Neville has been acting like a bully.
Neville vs. TJ Perkins: Neville now has the slowed down "I'm a heel now theme music." They worked a nice back and forth, with both using some fun counters. Perkins then worked the head scissors, Neville escaped and hit the kick to the gut but Perkins hit the bulldog and Neville rolled to the floor. Neville rolled back in, cut off Perkins and worked aggressively, looking to punish Perkins and then hit the missile dropkick. Neville has done a great job of dialing down his flying, while dialing up the aggression. Neville finally looks to o to the ropes, but misses the corkscrew 450. Perkins picks up the pace, hits a neck breaker and then follows with a dive to the floor. Back in and Perkins hits the high cross for a near fall. Neville cuts off Perkins with a right, looked for the dead lift superplex, Perkins fought it off and then Perkins hit a RANA off the ropes for the near fall. Neville avoids the detonation kick, the trade kicks and Perkins tries for the rolling knee bar, but gets planted with a wheelbarrow German. Perkins up top, Neville crotches him and then hits the superplex (after some fight by Perkkins) for the win (HE'S BRINGING IT BACK!). Neville defeated TJ Perkins @ 11:52 via pin [***¼] I love heel Neville; he's been great so far. I love that he will still do some flippity doos, but when he wants and is all "You're your red arrow, I have a tasty 1980's superplex for you!
– End scene.
– Thanks for reading.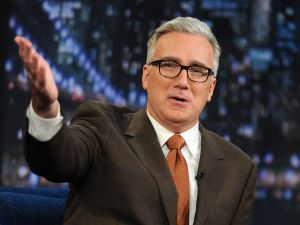 "Byyyyyyyyyyyyyyyyyyyyyye Felicia!"
6.5
The final score: review Average
The 411
Tonight's effort was solid. The reintroduction on Tajiri went well and it appears they also set up his first feud. King Neville kicks ass, Mustafa Ali has real star potential and while the Dar vs. Alexander and Daivari vs. Gallagher do not resonate with me at all, at least they are following up on them, but they feel as if they are going on too long.
legend