Csonka's WWE 205 Live Review 12.20.16
December 20, 2016 | Posted by
Csonka's WWE 205 Live Review 12.20.16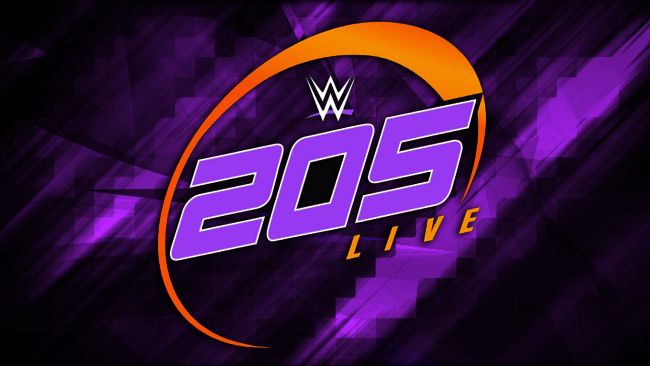 Csonka's WWE 205 Live Review 12.20.16
OFFICIAL RESULTS
– Ariya Daivari defeated Lince Dorado @ 6:00 via pin [**]
– Cedric Alexander defeated Drew Gulak @ 5:55 via pin [**¾]
– Neville and Brian Kendrick defeated Rich Swann and TJ Perkins @ 14:30 via pin [***¼]
---
– We get highlights of Neville returning, kicking ass and serving notice.
Ariya Daivari vs. Lince Dorado: Daivari looked to grapple early, Dorado used his speed and some flippity-doos and then a RANA. Daivari avoided the top rope attack, slammed Dorado down and then laid in mounted rights. Dorado fired back, but Daivari took him out with the lariat. Daivari continued working the heat with a thrilling chinlock. He grounded Dorado for a while but Dorado looked to fire up and hit the flying forearm. Dorado hit the back handspring into the cutter. Daivari rolled to the floor; Dorado looked for a dive but came up short and basically landed on his head, Daivari saved him. Back in, a RANA by Dorado, but Daivari fought back and hit the frog splash for the win. Ariya Daivari defeated Lince Dorado @ 6:00 via pin [**] This was a solid, but rater lifeless match. The most exciting part was Dorado almost dying.
– Daivari ran down Gallagher post match, calling him a scoundrel.
– Neville and Brian Kendrick talk backstage; tonight they are partners, but not friends.
– We get a Tajiri video package.
Cedric Alexander vs. Drew Gulak: Alicia Fox is with Alexander. Gulak looked to grapple early, Alexander fought back with strikes but Gulak sent him throat first into the ropes to take the heat. Nice heat by Gulak, who looks pissed and like he's actually trying to hurt someone. Alexander counters a corner charge with the double stomp and then hits an enziguri. Springboard lariat by Alexander connects for 2, the lumbar check is countered, but Alexander goes for it again and they work a suplex spot where both men fell over the ropes and to the floor. Gulak shoves into fox, causing a distraction (when Noam Dar) arrived to check on her and take her backstage. Alexander then hits the lumbar check, despite the distraction, and runs back to check on Fox. Cedric Alexander defeated Drew Gulak @ 5:55 via pin [**¾] that was a pretty good match that was really picking up until they had to "advance the horrible Alexander/Fox/Dar" angle. It really took away from the match for me.
– Post match, Gulak blames Fox for his loss, and claims this is a man's world and that women have no place on 205 live.
– We get a jack Gallagher video package.
– Alexander checks on Fox, and Dar promises to be there if she ever needs help again
Rich Swann and TJ Perkins vs. Neville and Brian Kendrick: Neville is rocking that facial hair and black tights; Earth 2 Neville has arrived. Neville attacked and worked over Swann to begin. Neville worked good, methodical and aggressive heat on Swann. The cool thing is that Neville can work in more power stuff as he moves away from his flashier face style. I love flashy face Neville, but he is coming across way more interesting so far as a heel. After Neville abused Swann for nearly five-minutes, Perkins flew in with a high cross to break up the attack of Neville. Kendrick in but Perkins cuts him off right away, runs wild and gets a near fall off of the slingshot senton. Kendrick hit the leg lariat, Swann tagged himself back in, but was too weak to fight back allowing Kendrick to beat him down. Swann eventually hit some clotheslines and a side kick, but Neville tagged in and planted Swann with the dead lift German for the near fall. Swann and Neville went back and forth, Swann caught Neville with the superkick for a good near fall. Neville then turned Swann inside out with a lariat; Kendrick and Perkins tag themselves in and Perkins hits the detonation kick and the knee bar. Neville broke it up, Swann in and lands the kick to Neville. Superkicks to Kendrick by Swann and Perkins gets a near fall. Perkins takes out Neville. Kendrick hits sliced bread and the captain's hook on Swann, but Perkins makes the save. Neville tosses him, tags in and lays the boots to him. Neville yells at him, Swann tries to fire up but Neville then cuts off Perkins as he tried to fly in. Kendrick takes out Swann; red arrow by Neville to Perkins is enough to pick up the win. Neville and Brian Kendrick defeated Rich Swann and TJ Perkins @ 14:30 via pin [***¼] This was a good main event to fully reintroduce Neville and set him up as the next challenger for Swann.
– End scene.
– Thanks for reading.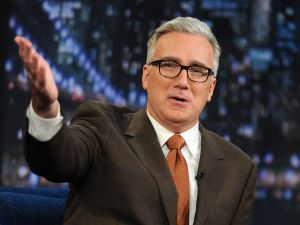 "Byyyyyyyyyyyyyyyyyyyyyye Felicia!"
6
The final score: review Average
The 411
Tonight's effort was solid, but completely skippable. Ariya Daivari does nothing to impress me in any way and is actually blander than his brother. The whole Alexander/Dar/Fox angle does nothing for me, the sooner we move away from Ariya Daivari and Noam Dar and introduce Metalik, Tozawa I think we'll be better off. I am all for building characters and angles, when they are good. I liked the main event and the solidification of Neville as the "king" and new top heel of the cruiserweights.
legend