Csonka's WWE 205 Live Review 12.27.16
December 27, 2016 | Posted by
Csonka's WWE 205 Live Review 12.27.16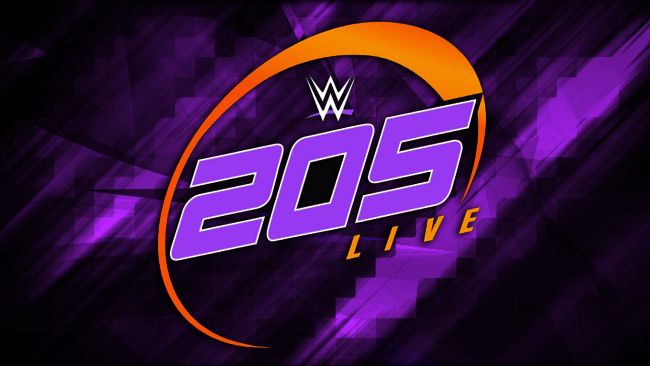 Csonka's WWE 205 Live Review 12.27.16
OFFICIAL RESULTS
– Tony Nese defeated Cedric Alexander @ 6:15 via pin [**]
– Mustafa Ali defeated John Urnit @ 2:00 via pin [NR]
– Gentlemen's Duel: Jack Gallagher defeated Ariya Daivari via forfeit [NR]
– Non-Title Match: Neville defeated Champion Rich Swann @ 14:00 via pin [***½]
---
Cedric Alexander vs. Tony Nese: Gulak and Fox are at ringside. Alexander works the arm right away, they do some slick back and forth as Nese escapes and Alexander uses his speed, hits a dropkick and covers for 2. Nese powers Alexander to the corner and then tosses him to the floor. Nese follows, lays the boots to Alexander. Back in they go, Nese up top and hits the missile dropkick for 2. Alexander fights back with uppercuts, knee by Nese and the leg sweep gets a cover got 2. Alexander breaks out of the body scissors, hits some back elbows and then hits the back handspring round house kick. High cross by Alexander gets the near fall. Nese fights off the lumbar check, clothesline by Nese gets 2. Fox and Gulak argue, Gulak tells the ref she hit him and she gets tossed to the back. Alexander is distracted, palm strike by Nese and he picks up the win. Tony Nese defeated Cedric Alexander @ 6:15 via pin [**] Too much bullshit around Fox & Gulak. These two are capable of so much better, this was average at best.
– Backstage, Noam Dar arrives to hit on Fox. He has a late Christmas gift for her, mistletoe. Fox slaps him. He liked it. So he asks for another.
– Renee Young interviewed Neville earlier today. Neville is still insulted that WWE overlooked him. They did it because he's too good, and he would have won the CWC. He has been discriminated against by the people of the US. Americans treat him like a freak, because they are afraid if him. he is the king, and in Japan, Swann was his young boy and he was Swann's idol; Swann isn't on his level.
Mustafa Ali vs. John Urnit (aka Mr 450): They did some back and forth, with Urnit favoring his leg. Ali hit the cutter, and then the imploding 450 for the win. Mustafa Ali defeated John Urnit @ 2:00 via pin [NR] A good and decisive win for Ali in his hometown.
– Ali gave a good little babyface promo post match.
– We get an Ariya Daivari video package.
Ariya Daivari vs. Jack Gallagher in a Gentlemen's Duel: Gallagher hit the ring, there was a table with ropes, umbrellas, monkey wrenches, a lead pipe, a candle stick, a tea pot and frying pans. Daivari picks the lead pipe, Gallagher the umbrella. Daivari was happy, but Gallagher then told him the rules. They will stand back-to-back, take 5 paces and is over when someone quits. Daivari tried to cheat, so Gallagher goes all Kingsman on him with the umbrella. Slammed the table into Gallagher and they brawled. Daivari beat on Gallagher, but Gallagher fought back with head butts. The shotgun dropkick followed and sent Daivari to the floor, and stood tall. Jack Gallagher defeated Ariya Daivari via forfeit [NR] This did nothing for me, at all. I like Gallagher, but this had 100% too much Daivari.
– Tajiri returns next week.
Champion Rich Swann vs. Neville: Swann attacked at the bell, looking for revenge after Neville's attack from Raw. Swann used his speed, dropkicked Neville to the floor, but Neville returned and decapitated Swann with a running forearm. They brawled to the floor, with Neville slowing the pace and slamming Swann to the barricades. Neville started to focus on the back, which was his focus last night during his attack. Neville then slammed Swann to the apron, hit a dive and then took the heat back in the ring. Neville hit the corner clothesline, followed with elbow strikes and then covered for a near fall. The crowd is chanting for Aries as Neville works the heat, grounding Swann with a chinlock, but or some reason abandoned the wok on the back. Neville finally went to thee back again, and then hit the shooting star press onto the back of Swann. Neville then hit the missile dropkick, Neville went up top but Swann managed to hit a RANA to turn the momentum. Swann hit a kick off the apron and then hit a phoenix splash to the floor onto Neville. Swann slowly makes his way back in, fires up and hits the tiger bomb for a near fall. Neville pulls Swann to the floor, hits en enziguri and then runs into the superkick. Swann hits the fantastic voyage (spinning falcon arrow) (HE DID THE SPINNING DEAL!) Swann was too slow to follow, favoring him back. Neville with the kick, and then misses a corkscrew 450, superkick by Swann, but Neville kicked out. Swann up top now, Neville cuts him off and follows him up. Swann knocks him back to the mat, but Neville crotches Swann, who is still slowed due to his back. Neville then hit the superplex, and scored the win. Neville defeated Champion Rich Swann @ 14:00 via pin [***½] I have no problem with the superplex finish, because it played into Swann' back issues and made the attack on Raw and Swann's selling pay off. Evil Earth-2 Neville is great so far, and overall this match succeeded because it really felt that both guys were fighting to win, and that Neville really hated Swann.
– Post match, Neville took Swann to suplex city, and then superkicked him a few times. He then demanded his crown.
– End scene.
– Thanks for reading.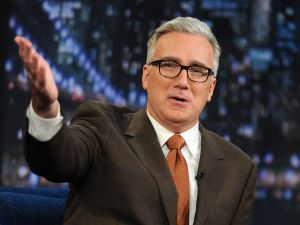 "Byyyyyyyyyyyyyyyyyyyyyye Felicia!"
6
The final score: review Average
The 411
Most of the show felt skippable, but the main event is worth checking out if your short on time.
legend