Csonka's WWE 205 Live Review 3.14.17
March 14, 2017 | Posted by
Csonka's WWE 205 Live Review 3.14.17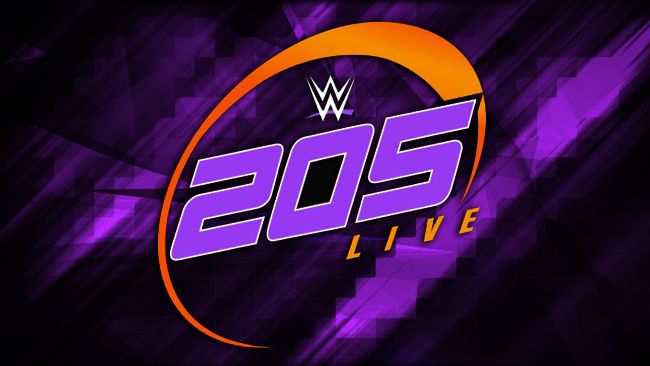 Csonka's WWE 205 Live Review 3.14.17
OFFICIAL RESULTS
– Mustafa Ali defeated Drew Gulak @ 4:55 via pin [**½]
– Noam Dar & Airiya Daivari defeated Rich Swann & Jack Gallagher @ 4:08 via pin [**]
– #1 Contender's Match: Austin Aries defeated TJ Perkins, Akira Tozawa, Brian Kendrick, and Tony Nese @ 14:30 via pin [***½]
---
NEVILLE TALKS: Neville makes his way out, noting that one year and one day ago he broke his ankle and was robbed of his WrestleMania moment. And no one cared; he had been forgotten by all of the fans. So he returned and obliterated an entire division, and tonight is the biggest main event in this show's history to see who gets the honor of facing the King at Mania. It doesn't matter who it is, because they will only be there to be deconstructed by the King. He will make them regret having the ambition to challenge him. Mustafa Ali arrives, but Neville is not impressed.
Mustafa Ali vs. Drew Gulak: Gulak took control right away, grounding Ali. Ali quickly fought back, hitting a RANA and then a high cross to the floor. Gulak cut off Ali as he went up top; Gulak then countered a guillotine into a slam. Gulak then stomped away on Ali, and then worked a modified Gory special into a backslide for a near fall. Ali fired up with chop, they traded strikes and Ali followed with clotheslines. Ali then hit the rolling neck breaker for the near fall. Ali tried to pick up the pace, but Gulak caught him with a sunset flip for 2. Ali hit the tornado DDT, Ali then hit the imploding 450 for the win. Mustafa Ali defeated Drew Gulak @ 4:55 via pin [**½] This was a perfectly rock solid/average outing with the right guy winning and fun finish.
– Post match, Gulak cut a promo about coming out to the ring and does his best work and no one appreciates him. He's tired of it, but he's not the problem, 205 Live is the problem and needs to change.
– Dar wants to tag with Daivari to battle Swann and Gallagher.
Rich Swann & Jack Gallagher vs. Noam Dar & Ariya Daivari: Gallagher even did a short dance routine with Swann.
— TDE Wrestling (@totaldivaseps) March 15, 2017
I cannot fathom anyone caring about this Noam Dar/Alicia Fox angle. Gallagher and Dar started things off, Gallagher frustrated him with the corner headstand spot. Gallagher slams Dar into Daivari, but Dar pulled Swann to the floor, allowing Daivari to take the heat. He and Dar worked quick tags, isolating Gallagher in the corner. Swann and Dar both got tags, Swann ran wild, hitting rolling thunder on Daivari for 2. Daivari sends Gallagher to the floor, looks to work over Swann, but Swann hits a RANA off the opens. Dar then runs in, hits Swann with the running boot and picks up the win. Noam Dar & Ariya Daivari defeated Rich Swann & Jack Gallagher @ 4:08 via pin [**] This was a perfectly acceptable match, but I have had my fill of the Dar angle and any interactions at all between Gallagher and Daivari. This wasn't bad, but felt like a going through the motions house show match.
– Dar says his victory was a gift to Fox, along with a giant teddy bear.
#1 Contender's Match: Austin Aries vs. TJ Perkins vs. Akira Tozawa vs. Brian Kendrick vs. Tony Nese: POINT TO THE SIGN BOYS! Aries chilled early, allowing Kendrick and Tozawa to brawl to the floor while Nese renewed their rivalry. Aries would then hit Nese with the dropkick, Perkins returned and dabbed at Aries, which was a mistake. Perkins foolishly tried to work a head scissors on Aries, but he escaped. Tozawa worked over Kendrick, but Nese returned to cut him off. Kendrick pulled Tozawa to the floor and posted him, Aries hit a suicide dive on Nese; Aries and Kendrick both made covers for near falls. Aries and Kendrick teased an alliance, but Kendrick is the man with a plan and jumped him from behind. Perkins returned and slowed things down because they were threatening to get exciting. Perkins escaped and Tozawa in to hit a snap German, Kendrick made the save and tried to pin Nese. Tozawa sent Kendrick to the floor and wiped him out with the suicide dive. Perkins then hit a dive and then Nese followed with the Sasuke special; Aries up top but Kendrick shoved him off to the floor and Nese KILLS Aries with the running knee strike, breaking the barricade. Back in the ring and Perkins cuts off Nese, they go back and forth with Nese tapping to the arm bar at 9:13 for the first elimination. Nese stuck around, taking out Perkins; Tozawa got rid of him but was distracted allowing Kendrick to hit sliced bread to eliminate Tozawa at 10:10. Kendrick attacked Perkins right away; they battled up top as Aries made his way back in for a tower of sliced bread doom spot. They struggled to their feet and Perkins and Aries attacked Kendrick, they brawled as Perkins countered the brain buster. Kendrick breaks up the detonation kick and he and Aries covered Perkins for the elimination at 13:05. Aries accidentally hit Perkins, Kendrick hit sliced bread on Aries for the near fall, he then applied the captain's hook but Aries made the ropes, but there is no break or DQ. Aries fought back, hitting the rolling elbow for the win. Austin Aries defeated TJ Perkins, Akira Tozawa, Brian Kendrick, and Tony Nese @ 14:30 via pin [***½] This was an overall very good, but not great main event. The last multi-man contender's match they had on 205 Live had a better lay out and flow overall, but this was fun.
– End scene.
– Thanks for reading.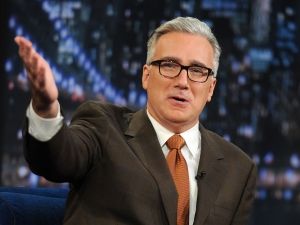 "Byyyyyyyyyyyyyyyyyyyyyye Felicia!"
6.2
The final score: review Average
The 411
This was another perfectly solid effort from 205 Live with a fun main event that's worth checking out.
legend