Csonka's WWE 205 Live Review 9.12.17
September 12, 2017 | Posted by
Csonka's WWE 205 Live Review 9.12.17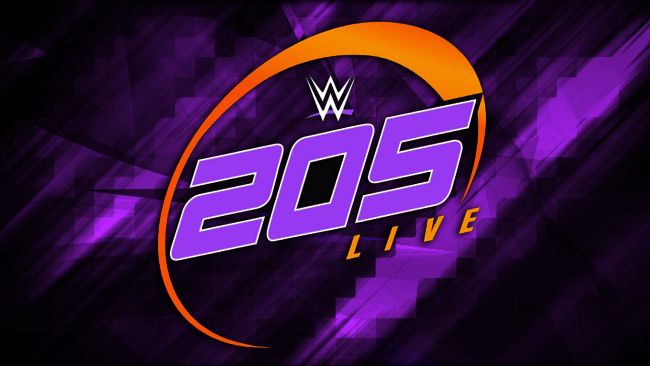 Csonka's WWE 205 Live Review 9.12.17
OFFICIAL RESULTS
– Rich Swann defeated TJP @ 12:08 via pin [*** ]
– Cedric Alexander defeated Brian Kendrick @ 3:46 via DQ [NR]
---
– Follow all of my reviews at this link.
– Rich Swann cuts a promo about his match tonight with TJP. TJP arrives and reminds us while Swann won a match, he won the rematch. Swann says he won't lose tonight.
Rich Swann vs. TJP: Swann immediately take it to the mat, TJP tries to escape, but Swann keeps control. They work back and forth, with Swann again taking it to the ground. TJP picks up the pace, looks for the knee bar but Swann counters out and hits dropkick, sending TJP to the floor. The apron cannonball follows. Back in they go and Swann lays in kicks to TJP. Swann follows with chops, but TJP counters the charge and then takes out the knee of Swann. TJP takes control, hitting the back elbow and covering for 2. He grounds the action, but Swann counters the corner charge and covers for 2. TJP then cut off Swann with the flapjack, and basement dropkick for 2. TJP again grounds the action, Swann works to his feet and escapes with strikes but runs into a knee by TJP. TJP hits a nasty looking Saito suplex, nearly killing Swann, and covering for 2. The senton atomico follows by TJP for 2. He then works the arm of Swann, but Swann escapes and hits a clothesline and kicks. The running leg drop follows for 2. TJP fights off the tiger bomb, hits a RANA and then a springboard forearm and both men are down. They trade kicks and strikes and we get another double down. They fight to the feet, but Swan counters the detonation kick, but TJP counters out and into the knee bar. TJP hits the dodon and that gets 2. TJP attacks the leg, but Swann fires back with rights and then hits a crucifix for 2. Swann hits a roundhouse kick, and Michinoku driver for 2. Swann up top, hits the Phoenix splash and picks up the win. Rich Swann defeated TJP @ 12:08 via pin [***] This was a good back and forth match, with an unfortunately dead crowd. Hopefully they can move on from here.
– TJP shakes hands with Swann and leaves in frustration.
– We get highlights of Enzo earning a title shot with his win last week.
– Ali and Alexander talk about last week's match. Alexander says Enzo caught him sleeping and Brian Kendrick arrives, and says he'll be stuck on the bottom if Enzo keeps outsmarting him. Alexander says he doesn't resort to Kendrick's tactics, while Kendrick gives a back in his day speech and runs down the current generation.
– Gulak arrives and discusses his PowerPoint presentation being interrupted last week. He mocks Tozawa's chant, and says that Tozawa is overseas and can't answer his rematch challenge tonight. Gulak promises more PowerPoint! Slide 3: No Chants. Even Mr. McMahon's music says "no chants," and he fees they should compete in complete silence; they're close; Slide 4: No Elaborate Ring Gear.
HOLY SHIT THAT'S OKADA ON #205Live pic.twitter.com/7ZDLWu8FQU

— Italo Santana (@BulletClubItal) September 13, 2017
OKADA!
Slide 5: No Interrupting, because it's rude. A police siren hits and Tyler Breeze arrives along with Fandango. They make fun of Gulak, calling him Captain Underpants. Breeze says they are normally on Smackdown, but they got so many complaints about Gulak, so they had to come. They call Gulak a disgusting freak and he tries to bail. They plan to file fashion charges against him. Fandango cuffs him as Breeze reads Fashion related Miranda rights. Gulak tries to run, they trip him up and proclaim the streets safe and the case closed.
– We now get highlights of Miz burying Enzo on Raw.
Cedric Alexander vs. Brian Kendrick: Kendrick attacks at the bell, but Alexander picks up the pace, hitting a head scissors and dropkick. Alexander follows with an enziguri, and follows with the springboard lariat for 2. Alexander looks for a German, but Kendrick holds onto the ropes, Alexander sends him to the floor and follows with a tope. Back in and they work to the apron, but Kendrick slams Alexander off the buckle tie and sends him to the floor. Kendrick takes control back in and then Jack Gallagher, fresh off his marriage, arrives and Kendrick grabs the ring bell. Gallagher then backs off and attacks Alexander with William III. He follows with ground and pound; Gallagher lays him out with a head butt and sends him to the floor. Gallagher shakes hands with Kendrick, and Kendrick smiles. Cedric Alexander defeated Brian Kendrick @ 3:46 via DQ [NR] I do think that Gallagher needed a change, but I'm not sold on the heel turn or pairing him with Kendrick. Kendrick's angles have been a black hole on 205 Live, and Gallagher was one of the most over babyfaces on the roster. We'll see how it plays out, but I do like the possibility of Gallagher vs. Alexander feuding.
– End scene.
– Thanks for reading.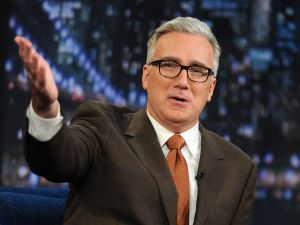 "Byyyyyyyyyyyyyyyyyyyyyye Felicia!"
6.5
The final score: review Average
The 411
205 Live was a solid show tonight, as it appears that they are trying to mix things up, not only with Enzo in the mix, but with the Gallagher heel turn and Swann finally moving on from TJP; the Fashion Police were a fun and unexpected surprise.
legend