Csonka's WWE Beast in The East Review 7.04.15
July 4, 2015 | Posted by
Csonka's WWE Beast in The East Review 7.04.15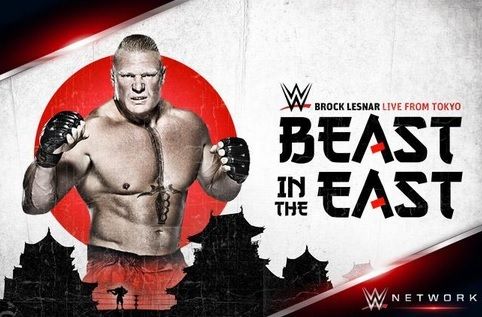 WWE Beast in The East 7.04.15
OFFICIAL RESULTS
~ Chris Jericho defeated Neville @ 16:20 via submission [***¾]
~ Champion Nikki Bella defeated Paige and Tamina @ 7:05 via pin [**½]
~ Brock Lesnar defeated Kofi Kingston @ 2:35 via pin [NR]
~ NXT Title Match: Finn Balor defeated Champion Kevin Owens @ 19:27 via pin [****¼]
~ John Cena and Dolph Ziggler defeated Kane and King Barrett @ via [**½]
---
Chris Jericho defeated Neville: For as much as Chris Jericho personally annoys me these days, I love the fact that he wants to come back and work with a bunch of guys that he thinks are talented and does it only at live events. He thinks way too much of himself at times, but he still loves wrestling and I appreciate what he's doing. This came off as a hell of an opening match here. They didn't try to reinvent the wheel; this was all about the younger Neville looking to prove himself against the seasoned veteran. They worked well together; they worked a smart match that properly built the drama through out. The crowd was into it, Jericho can still go and Neville, even in loss, looked great. They worked a great home stretch, and Neville looked to score the win with the red arrow but Jericho got the knees up and locked in the walls of Jericho to score the win.
Nikki Bella defeated Paige and Tamina: So not to be a dick, but when Tamina wasn't involved this was actually really good. They were really working at a nice clip, with Nikki and Paige working a much more fun and athletic style than the usual TV bullshit they get shoehorned into. This had its moments and shows that when not completely shafted by Vince and Kevin Dunn's idea of what women's wrestling should be, they can do good things. This was solid, if they would have dropped Tamina it could have been way better but she was here to eat the fall. We have to choose our battles.
Brock Lesnar defeated Kofi Kingston: This is exactly what it was supposed to be. No bullshit "back and forth" or Kofi getting time to work over Brock. Brock is a man beat, pissed off over being beat down on TV; so he came out and KILLED this man. Sure Kofi got in a hope spot here or there, but Brock destroyed him and won with ease. And then, because that destruction wasn't enough, Brock got to beat down Woods and Big E post match and serve up some more F5s on them. It doesn't do anything for New Day as a trio moving forward, which sucks for them, but this was quite enjoyable.
Finn Balor defeated Champion Kevin Owens: As you would have expected, this was a tremendous piece of business. The match had a big time feel to it, Balor came off like a complete super star as he was the conquering hero coming back to the country where he found his biggest success. For once I get to praise Michael Cole and Byron Saxton, they were excellent here. They didn't feel overly produced like on TV and they didn't play grab ass discussing stupid shit. They put over the NXT brand, they put over Owens as an asshole and then put over Balor and all of the accolades that he achieved here. If you knew nothing about Balor's NJPW history, they did a great job of making you understand and also get why the title match being in Japan was such a big deal for him. The work was excellent, they had a great crowd and this was the right time and the right place for the tile change. Also the fact that in many ways WWE is letting these guys work their styles more so than "adapting to a structured WWE style" really helps them feel different and important. Partly due to Owens' run on the main roster (he needed to drop the title) and also due to Balor's history in Japan. Not sure if you know this, but these guys, really good. The NXT title match once again delivers, and got to do so on a big international stage. This felt like a big deal, and I am so glad that Finn got to win the title in Japan. Overall a great match, but not quite a "match of the year" contender.
John Cena and Dolph Ziggler defeated Kane and King Barrett: This felt like every house show main event you see. The work was fine, but they weren't working hard. Kane actually got to perform like a monster here and not a complete corporate goof. It was actually a nice change of pace for the character. The heels got a REALLY long heat on Ziggler, like I made some scrambled eggs and ate most of them it was so long. Super Big Johnny got the hot tag, ran wild and pinned the King of England (and why not, everyone else does) to pick up the win. They did the big babyface celebration and that was that. It wasn't bad, but I LOATHED the fact that "this fucking match" was the main event of this show. I know they advertised it as such, but you have Itami at ringside. This shit isn't hard, you have Kane and Barrett come out, they talk smack and threaten to attack the injured star and then the faces make the save and you do the match right then and shift Owens vs. Balor to the main event where it belongs. For as much as they got right tonight, they got this dead wrong.
* End scene.
* Thanks for reading.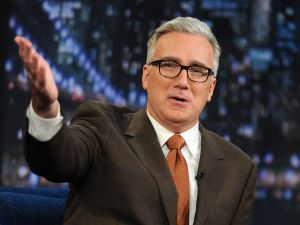 "Byyyyyyyyyyyyyyyyyyyyyye Felicia!"
8.0
The final score: review Very Good
The 411
Overall I really liked this show. Jericho and Neville was a great opener, the divas and main event matches were solid, Brock killed men and the match that was the most important, Balor vs. Owens, delivered. I loved the look of the show, because it didn't feel like the usual and sanitized WWE TV event. I liked that we didn't have a shit ton of colors running around and that we could see the building, which has a character of its own. The camera work and direction also felt fresh, because they didn't do the 100 jump cuts to "make the action look faster," be cause all it does it make the action look like shit. It was more basic, and allowed the match to be the star. I made mention above, but need to say again that the announcing here was really good, especially for Balor vs. Owens. Cole and Saxton did a great job, and it's amazing what happens when Vince isn't yelling in their ears. I also loved that they made a point of heavily working gin the Japan notes in relation to the appropriate guys; it made sense on this show and also goes to show you how you can discuss history and other promotions effectively.

I dug this show, and again feel that this is exactly the kind of thing that they should be doing with the network.
legend