Csonka's WWE Main Event Review 11.16.18
November 17, 2018 | Posted by
Csonka's WWE Main Event Review 11.16.18
Csonka's WWE Main Event Review 11.16.18
OFFICIAL RESULTS
– Dana Brooke defeated Alicia Fox @ 5:20 via pin [*]
– Tyler Breeze & Apollo Crews defeated Curt Hawkins & Zack Ryder @ 5:25 via pin [**]
---
– Main Event reviews are here for the millions of people that are dancing in the streets for hot and sexy WWE E-Show action!
– Follow all of my reviews at this link.
– You can check out my top 49 matches of OCTOBER list at this link.
– You can watch WWE Main Event on Hulu.
Alicia Fox vs. Dana Brooke: Fox attacks right away as commentary reminds us Fox captained the Raw women's Survivor Series team last year. They work into some back and forth, Fox hits some sloppy tackles and strikes. Brooke cuts her off and dumps Fox to the floor. Back in and Fox does pushups, allowing Brooke to attack. Dana does one-armed pushups as Fox looks angry, Back in, Fox cuts her off with boots and a neck breaker for 2. After an exhausting two-minutes, Fox grounds things for a bit and covers for 2. She chokes her out in the topes and again grounds things as commentary puts her over as a skilled veteran. Fucks sake. Brooke gets a cradle for 2. The clothesline follows, another and a third and fourth. Fox cuts off the cartwheel knee splash, and Brooke ends up sloppily cradling her for the win. Dana Brooke defeated Alicia Fox @ 5:20 via pin [*] You'd think after nearly 12-years in the WWE that Alicia Fox could have a competent 5-minute match, and you'd be wrong. While they didn't have a ton of time, this was a rare singles match for these two and you'd think they'd be working to impress. They didn't, it was slow, sloppy, disjointed and bad.
– We get highlights of the Rollins/Ambrose drama.
– Back to Raw for Seth Rollins Talking. JIP as Graves asks him about his match at Survivor Series, and Rollins says that he's hyped for his match with Nakamura, but doesn't give a damn about it. Rollins says he will be focused on Sunday, but tonight, he wants answers from Ambrose. Graves save Ambrose speaks with actions, and Rollins knows he's not stupid, but says he's not man enough to explain himself. Ambrose, sitting on a car by a barrel fire, appears on the screen. He doesn't owe anyone anything, because they don't deserve it. He mocks the fans for their response to his actions and says he's always been the same guy but was too selfish and self-absorbed to see what was happening around him. He may be remorseful and may want forgiveness, no, that's not it. He used to think the Shield made him strong, but instead, they made him weak. Always having to watch their back, but it's a new day and a chance to be reborn. He burns his Shield gear. Rollins looks like he may cry but then heads backstage. This was a pretty good segment to move along the Rollins & Ambrose angle. You can read my Raw Review here.
– Back to Smackdown for Becky' Big Announcement. JIP with Becky & Smackdown attacking the Raw women, where Becky was awesome, but unfortunately injured, leading to Smackdown. The crowd loves Becky. A good beating has never stopped her, but she will not be cleared to fight on Sunday. She tried all day to be cleared, but has run out of time. Last night they invaded Raw and she tasted blood as she beat the hell out of Rousey and half the locker room. That was just a taste of Survivor Series, and even in her condition she could kick Rousey's ass, but they won't let her. Rousey isn't the baddest bitch on the planet, she's the luckiest. SO now she has to pick someone she knows who can get the job done. She looks all the women down, they make their cases, and picks Charlotte, telling her to make her tap and shakes her hand and they hug; respect. The others hug Charlotte as well. I'm a bit surprised that they went with Charlotte, only because that was a heavily rumored Mania match. It was a shitty situation, and they tried to make the best out of it, and I'm fine with Becky picking Charlotte out of respect, if Asuka would have been kept strong, I would have went with her, but she's been nothing but a dancing fool as of late. Maybe they are finally going to start building to the Horsewomen vs. Horsewomen feud. You can read my Smackdown Review here.
Tyler Breeze and Apollo Crews vs. Curt Hawkins and Zack Ryder: Hawkins is 0-235 right now, maybe the Majors Brothers reuniting can snap that streak. Hawkins and Crews to begin. They lock up and Hawkins grounds things. Crews escapes and hits a dropkick, tagging in Breeze. Hawkins cuts him off, tags in Ryder and they work into counters and work to the ropes. Breeze now rolls into the half crab, Hawkins makes the save and Ryder attacks and dropkicks him to the floor. Hawkins now takes control, grounding Breeze. Ryder tags back in and double teams follow. Ryder follows with rights, and the neck breaker gets 2. Hawkins tags backing, grounding Breeze again. Ryder back in as they work quick tags and Breeze shoves Hawkins into Ryder, dumping him to the floor. Crews tags in and runs wild on Hawkins and then takes out Ryder as Breeze hits a plancha. Hawkins fights back, hits an enziguri, tags in Ryder and double teams follow until Breeze makes the save, superkicking Hawkins to the floor. The press slam and standing moonsault finishes Ryder. Tyler Breeze & Apollo Crews defeated Curt Hawkins & Zack Ryder @ 5:25 via pin [**] This was ok, but a bit clunky down the stretch.
– Back to Smackdown for Bryan vs. Styles. JIP as Bryan follows with kicks, but Styles cradles him and transitions for the clash but Bryan attacks the arm to escape. They trade, Styles' knee gives out and manages a victory roll for 2. The PELE follows and the springboard 450 is countered by knees and Bryan gets the YES lock. Styles makes the ropes. Styles counters the busaiku knee and gets the calf crusher, Bryan counters into an arm bar and into the YES lock again. Styles rolls into the catapult and hits the springboard forearm on the ref for the ref bump. LOW BLOW by Bryan. Bryan hits the busaiku knee and the cover gets 3 and we have a new champion. Daniel Bryan defeated Champion AJ Styles via pin [***¾] While not quite as good as the previous match, I did think that this was very good stuff. The Becky change was expected due to the injury, but for the second tear in a row they decided to blow up the WWE vs. Universal title plans and pulled a tile change just before the event. On one hand I was excited for Styles vs. Lesnar II, but I have also always wanted Bryan vs. Lesnar, but I didn't imagine it this way, which is a heel vs. heel match instead of a natural underdog face vs. monster heel match. Also, while Bryan has shown he can be a great heel, it feels a bit out of nowhere, despite some light teases, and ruins what I felt was a natural story of Bryan overcoming the odds as the returning from retirement babyface to win the title; that story felt so easy to me. I guess we'll see what happens, although while I think Bryan will do well in the role, I'm not the biggest fan of it personally. Bryan beats his ass post match and poses with the championship and smiles. You can read my Smackdown Review here.
– End scene.
– Thanks for reading.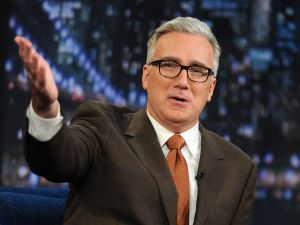 "Byyyyyyyyyyyyyye Felicia."
4.0
The final score: review Poor
The 411
This week's episode of WWE Main Event was not a good effort, with the matches not being as good as usual. The Becky & Bryan vs. Styles highlights carried the show for me this week.
legend