Csonka's WWE Main Event Review 11.17.17
November 18, 2017 | Posted by
Csonka's WWE Main Event Review 11.17.17
Csonka's WWE Main Event Review 11.10.17
OFFICIAL RESULTS
– Heath Slater defeated Curt Hawkins @ 4:57 via pin [**½]
– Gran Metalik defeated Tony Nese @ 3:43 via pin [**]
---
– Main Event reviews are back for the millions of people that are dancing in the streets for hot and sexy WWE E-Show action!
– Follow all of my reviews at this link.
– You can watch WWE Main Event on Hulu.
Heath Slater vs. Curt Hawkins: Rhyno is out with Slater. Slater offers Hawkins his shirt, he refuses and we're off and running. Slater control right away, but when they go to the apron, Hawkins posts him and then slams him to the apron, working the lower back. Back in the ring, and Hawkins takes the heat and grounds the action. Hawkins trips up Slater, and applies the chinlock. Slater sidesteps the charge, and follows with strikes and a knee strike. The leg lariat follows, and the neck breaker gets 2. Slater hits the sweetness by Slater implant DDT, but Hawkins kicks out. Slater heads up top, gets cut off and Hawkins follows him up. Slater slams Hawkins to the mat and hits the sunset flip off the ropes for the win. Heath Slater defeated Curt Hawkins @ 4:57 via pin [**½] Hawkins is now 0-132. This was a really solid match with the crowd into Slater's act. Nothing wrong with this.
– Back to Raw for bad news for Jason Jordan. Jordan arrives and begs Kurt not to take his chance from him. He just wants to fight with his father. Jordan says he'll be fine by Sunday, and begs Kurt not to do it, because Kurt fought injured and can do this. Jordan says he emulated Kurt his whole life, coming to Raw and being with him has been a dream come true. "Don't take this away from me, I won't get another chance like this." Jordan keeps hitting the father card hard, and Stephanie arrives and cuts him off. She tells Kurt to make the announcement and do it now. But Triple H's music hits and business has picked up. He and Angle go face to face, and Triple H announces that he is joining team Raw, replacing Jordan. The crowd chants for a pedigree, and Triple H lays out Jordan with the pedigree. Well Raw needed an answer to Cena, and Triple H fits that. Angle just let him lay his son out, which again, should lead to the Jordan heel turn since his dad didn't stand up for him. This is also likely another way to kick off the build to Triple H vs. Angle. I'm not saying I think it's good, but I get what they're going for. It really feels like desperation booking, changing the title to Styles, and adding Angle, Triple H and Cena to the 10-man tag. But it is way more interesting. You can read my Raw Review at this link.
– Back to Raw for Kane vs. BRAUUUUUUUUUUUUUUUUUUUUUUN. They brawl right away and spill to the floor. Strowman lays in strikes, now working body shots and Kane is down. Kane fights back and sloppily slams Strowman to the steps. Kane gets a table, sets it up and then attacks Strowman with chair shots. Strowman fights off a chokeslam, and now he attacks with chair shots. They battle on the ropes now, and Strowman knocks Kane into the ring. Kane now grabs Strowman for a chokeslam, but Strowman fights him off. Strowman then powerslams Kane through the ring. The bell never rang, so this wasn't a match, just a brawl with the through the mat spot too close the show. It was fine in terms of keeping the feud going, but unless they conveniently stay under the ring until Sunday, this felt like a waste of the final segment, which really should have been selling the Survivor Series show. You can read my Raw Review at this link.
– We get Highlights of Heyman's promo on AJ Styles and the match with Lesnar at Survivor Series. You can read my Raw Review at this link.
Gran Metalik vs. Tony Nese: Nese takes time to pose, and then attacks Metalik. Metalik picks up the pace right away, hits the arm drag, does some random flippity doos and Nese cuts him off with the back elbow. Metalik sends Nese to the floor and hits a really pretty moonsault to the floor. Post break and Metalik heads up top but gets cut off; Nese hits the gut buster, and covers for 2. Metalik cuts off the running knee strike with the superkick, hits the Metalik driver and that's that. Gran Metalik defeated Tony Nese @ 3:43 via pin [**] This is Metalik's first win on WWE TV since February when he defeated Ariya Daivari on Main Event. It was fine for the time give, but criminally short.
– We get quick highlights of Charlotte winning the title on Smackdown.
– We get a Survivor Series rundown.
– Back to SMACKDOWN (amazing I know) for New Day vs. Kevin & Sami and the Raw Invasion. JIP as Big E tosses Owens and Woods hits a tope. But the Shield arrives. Kevin Owens & Sami Zayn vs. New Day went to a no contest [**½] This was perfectly fine to get to the post match, including Sami and Kevin bailing. Owens and Sami bail (which I loved because it made sense), allowing the Shield to beat down New Day. The Usos arrive, and then Sheamus and Cesaro for the big brawl. The Raw women attack the Smackdown women in the locker room, with Bliss laying out Charlotte. Balor, Joe, Crews, and Titus now arrive and Shane, Corbin, and other Smackdown talent arrive as the big brawl continues. Kurt Angle and BRAUN arrive! BRAUN starts killing fools, Shane attacks him and BRAUN kills him with a lariat. The Shield beats down Shane, Sheamus joins in. Joe beats on Big E with Woods' trombone, as Angle hits the ring. Angle talks shit to Shane and says it will get worse on Sunday. He gives the thumbs down and Shane eats the Shield bomb as Team Raw stands tall. Angle takes off his coat and hits Shane with the Angle slam. The Shield powerbombs Shane one more time. This was a great angle, made better by the little things (Kevin & Sami bailing, Reigns hesitating before attacking the Usos). You can read my Smackdown Review at this link.
– End scene.
– Thanks for reading.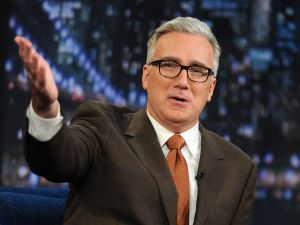 "Byyyyyyyyyyyyyye Felicia."
7
The final score: review Good
The 411
This week's episode of WWE Main event was a good show, with solid wrestling and a great focus on Sunday's Survivor Series PPV…
legend