Csonka's WWE Main Event Review 2.09.18
February 10, 2018 | Posted by
Csonka's WWE Main Event Review 2.09.18
Csonka's WWE Main Event Review 2.09.18
OFFICIAL RESULTS
– Goldust defeated Curt Hawkins @ 4:40 via pin [**]
– Kalisto defeated Ariya Daivari @ 8:31 via pin [**½]
---
– Main Event reviews are here for the millions of people that are dancing in the streets for hot and sexy WWE E-Show action!
– Follow all of my reviews at this link.
– You can watch WWE Main Event on Hulu.
Goldust w/Mandy Rose vs. Curt Hawkins: This is a rematch from 2-weeks ago. They work some back and forth, and Goldust takes a break, pretending to be blown up. An atomic drop and rights follow for Goldust and Hawkins bails to the floor. He talks shit to Mandy, and uses the distraction to attack Goldust and take control on the floor. Hawkins looks for the countout win. Goldust beats the count, and Hawkins attacks and celebrates. He grounds things with a chinlock, and as Goldust fires up, Hawkins trips him up, covering for 2. He again grounds the action. Hawkins celebrates, but then runs into a spinebuster. Goldust follows with clotheslines, the uppercut and bulldog. Corner rights follow, and then the snap slam gets 2. Goldust hits the final cut for the win. Goldust defeated Curt Hawkins @ 4:40 via pin [**] Hawkins drops to 0-171 and the streak continues. This was a perfectly solid little match.
– Back to Raw for Reigns vs. Wyatt. JIP as Reigns fights off a superplex, lays in head butts, and hits the sitout powerbomb for 2. Wyatt counties the Superman punch with a uranage and senton, and that gets a good near fall. Reigns counters sister Abigail into a roll up for 2. The Superman punch follows for 2. Wyatt cuts off the spear, hits sister Abigail but Reigns kicks out. Wyatt sits along the ropes, looking like he's tweeking for the good stuff, the stuff that helps him write his promos. Reigns fights off a second sister Abigail, hits the spear and wins. Roman Reigns defeated Bray Wyatt via pin [***] Despite the fact that the decision was never in doubt, they had a good match and it was completely refreshing to have Raw open with, you know, wrestling. You can read my Raw Review at this link.
– Back to SMACKDOWN for Kevin Owens vs. Sami Zayn. JIP as Sami's helluva is countered by a superkick. Kevin up top and hits the frog slash, covering for 2; good near fall there. Kevin talks shit, telling Sami to stay down. Sami counters the pop up powerbomb and Sami follows with a half and half suplex and blue thunder bomb for a good near fall. Kevin bails to the floor, Sami follows and then talks shit to AJ. AJ shoves them together and that's a no contest. Kevin Owens vs. Sami Zayn went to a no contest [***] This was a good match as these two know how to work with each other so well, but the finish was completely disappointing/predictable. Predictable isn't always bad, but in this instance it is, because we're right back where we started, with AJ, Kevin, & Sami working each other and Daniel Bryan making another "questionable decision" to further his feud with Shane McMahon. You can read my SMACKDOWN Review at this link.
Kalisto vs. Ariya Daivari: Daivari looks to take control, but Kalisto with a slick escape and takes down Daivari. Kalisto works a headlock, but Daivari counters and talks trash. The shoulder block follows as he mocks Kalisto. Kalisto follows with an enziguri and hits an arm drag and suicide dive. Back in and Kalisto up top, but Daivari bails to the apron. He stuns Kalisto off the ropes and follows with a lariat. Post break, and Daivari has Kalisto grounded. Kalisto battles back, but Daivari slams him down by the mask. He now works a side headlock, making sure to kill the momentum. Kalisto hits a jawbreaker and sunset flip for 2. Daivari cuts him off with a spinebuster for 2. Daivari again grounds things and talks shit. Enthralling. Kalisto manages to hit an up kick, and follows with an enziguri and seated senton. The corkscrew high cross follows and then hits the short RANA for 2. Daivari cuts him off with a superkick, and heads up top, and hits the frog splash for 2. Kalisto counters the suplex, and salida del sol finishes it. Kalisto defeated Ariya Daivari @ 8:31 via pin [**½] This was a solid little match, which would have been better without Daivari's horribly bland heat segment.
– Back to Raw for Elias vs. Braun vs. Cena. JIP as Elias & Cena work together, dumping Braun to the floor and posting him a few times. They then slam Braun to the steps. Cena picks up the steps and attacks Braun. Elias breaks the guitar on Braun, and Cena hits an AA onto the steps. Elias attacks, rolling Cena back in and covering for 2. Elias hits the back breaker, covering for 2. Cena fires up, hitting shoulder tackles and the proto bomb. Braun back in and cuts off the five knuckle shuffle, powerslams Cena, but Elias dumps him and Elias steals the pin. Elias defeated John Cena, and Braun Strowman
via pin [**½] This was a perfectly solid match, nothing special, but some fun spots and I believe the right guy winning to earn the final spot in the chamber. You can read my Raw Review at this link.
– Post match and Braun delivers more powerslams. He then plays to the crowd and more powerslams follow.
– End scene.
– Thanks for reading.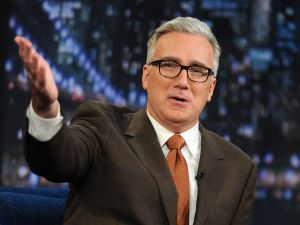 "Byyyyyyyyyyyyyye Felicia."
6
The final score: review Average
The 411
This was an overall solid edition of WWE Main Event, focusing on the important builds from both shows and solid wrestling overall.
legend