Csonka's WWE Main Event Review 2.16.18
February 17, 2018 | Posted by
Csonka's WWE Main Event Review 2.16.18
Csonka's WWE Main Event Review 2.16.18
OFFICIAL RESULTS
– Heath Slater defeated Curt Hawkins @ 4:58 via pin [**½]
– Cedric Alexander defeated Ariya Daivari @ 6:15 via pin [**¼]
---
– Main Event reviews are here for the millions of people that are dancing in the streets for hot and sexy WWE E-Show action!
– Follow all of my reviews at this link.
– You can watch WWE Main Event on Hulu.
– Welcome to WWE Main Event, the house that Curt Hawkins built.
Heath Slater vs. Curt Hawkins: After some stalling, they lock up and Slater takes control with shoulder blocks and anatomic drop. Hawkins to the floor and tries to trick Rhyno into hitting him to steal a DQ win. Slater follows him out, but Hawkins cuts him off and slams him to the apron. Back in and Hawkins grounds things. Slater gets a sunset flip for 2, but Hawkins cuts him off with a clothesline, covering for 2. Hawkins grounds the action once again, but Slater battles to his feet, hitting the belly to back suplex. Slater follows with rights and a running knee strike. The neck breaker follows for 2. Hawkins counters back, hitting a Michinoku driver for 2. He heads up top, but gets cut of by Slater. Hawkins shoves Slater to he mat and hits the elbow drop for a good near fall. Hawkins throws a fit, allowing Slater to cradle him and pickup the win. Heath Slater defeated Curt Hawkins @ 4:58 via pin [**½] Hawkins drop to 0-172 in a heart breaking and shocking loss. This was an overall solid outing, with some good energy; these Hawkins matches on main event are becoming a guilty pleasure of mine. He works hard, and continues to come up with fun ways to tease he may actually win.
– Back to Raw for Cena vs. Miz. JIP, as Miz counters out into a DDT for 2. Miz follows with the corner clothesline, but Cena hits an AA out of nowhere for 2. Cena up top and Miz crotches him and locks on the figure four again. Cena again counters out, this time into a crossface. Miz makes the ropes. Miz hits the skull-crushing finale, but Cena kicks out at 2. Miz sets Cena up top, follows him up, but Cena powers him up and hits the super AA for the win. John Cena defeated The Miz via pin [***] Due to the loss, Miz enters the chamber match first. It was about what you'd expect, Miz dominated, they kicked out of finishers, and Cena overcame the odds. But it was fun and the crowd really liked it, and played off of the opening promo well. You can read my Raw Review at this link.
– Back to SMACKDOWN for Corbin & Ziggler winning their way into the Fastlane main event. We see Sami & Kevin attacking Corbin & Ziggler. JIP as Kevin is up top, follow shim up and Kevin follows with head butts and then Corbin posts himself, and Kevin covers for 2. Kevin back up top and Corbin cuts him off, they trade strikes sand Kevin then stuns Corbin off the ropes, but runs into deep six. Kevin hits the superkick, but Corbin catches him with end of days to win and heads to Fastlane. Baron Corbin defeated Kevin Owens via pin [**½] This was a perfectly solid back and forth match, with Corbin winning clean as a sheet. But they really need to vary Corbin's matches, because he constantly runs into things and looks like a complete fool. It's become a lazy way to take control of him in his matches. AND THEN, JIP, as Sami posts Ziggler again. Ziggler manages to fire back, and cradles Sami for 2. Sami hits the XPLODER to the buckles and the helluva is countered by a superkick and Ziggler wins. Dolph Ziggler defeated Sami Zayn via pin [***¼] This was a good main event, with a good layout and homestretch that made me doubt who would win. Both guys are obviously really good, and they delivered in the main event spot, on an otherwise forgettable show. You can read my SMACKDOWN Review at this link.
Cedric Alexander vs. Ariya Daivari: They lock up to begin, and Daivari connects with a shoulder tackle. He celebrates, and but Alexander picks up the pace and then mocks Daivari. The head scissors and dropkick follow. Alexander then grounds things with an arm drag, and starts working the arm. Alexander follows with chops, but Daivari knocks him to the floor. Post break, and Daivari slams Alexander to the buckles. The superkick follows and the frog splash hits for 2. Daivari looks for the hammerlock lariat, but Alexander counters into the lumbar check for the win. Cedric Alexander defeated Ariya Daivari @ 6:15 via pin [**¼] This was an ok match, with Alexander continuing his momentum with the win.
– Back to Raw for Finn Balor vs. Matt Hardy vs. Bray Wyatt vs. Apollo Crews vs. Seth Rollins. JIP as Wyatt kills Rollins with a lariat. Balor back in, hits sling blade and the shotgun dropkick. Balor up top, Rollins cuts him off and Rollins looks for the Phoenix splash, Matt back in and it breaks down but Balor hits a double stomp, Rollins hits the curb stomp but Crews makes the save. Crews battles with Rollins, they trade strikes but Crews hits the standing moonsault for 2. Rollins fights off the powerbomb, but Crews hits the standing shooting star press for 2. Crews up top, Matt cuts him off and follows him up. They trade strikes and Wyatt pulls Matt to the floor and hits sister Abigail. Wyatt follows Crews up but Balor and Rollins are back and hit the tower of doom, and then both pin Wyatt. No Official Decision @ 16:25 [***¼] This was a good & fun, but at times chaotic match; going off the air with no winner announced, but it was later confirmed that Balor & Rollins are both added to the chamber. You can read my Raw Review at this link.
– End scene.
– Thanks for reading.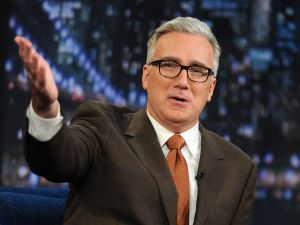 "Byyyyyyyyyyyyyye Felicia."
6.5
The final score: review Average
The 411
This was another solid edition of WWE Main Event, focusing on the main highlights from last week, and some solid wrestling.
legend