Csonka's WWE Main Event Review 3.02.19
March 3, 2019 | Posted by
Csonka's WWE Main Event Review 3.02.19
Csonka's WWE Main Event Review 3.02.19
OFFICIAL RESULTS
– Rezar defeated No Way Jose @ 5:30 via pin [**]
– Apollo Crews defeated EC3 @ 6:47 via pin [**]
---
– Main Event reviews are here for the millions of people that are dancing in the streets for hot and sexy WWE E-Show action!
– Follow all of my reviews at this link.
– You can watch WWE Main Event on Hulu.
Rezar vs. No Way Jose: Jose danced around, trying to avoid Rezar. He then played hit and run until Rezar cut him off, working his power game before grounding the action. Jose fought back, but made the mistake of trying to slam Rezar, which failed as Rezar grounded him again. Jose fired up and made his comeback, finally slamming Rezar and unloading with strikes. Rezar quickly ended that with a high angle spine buster. Rezar defeated No Way Jose @ 5:30 via pin [**] This was ok, the crowds like Jose, and Rezar did fine as a single.
FROM RAW – The Big Dawg Speaks: Roman Reigns made his return to address his battle with leukemia. He got an amazing reaction that you could see meant a lot to him. He thanked the fans, admitted that he was afraid to reveal his battle, but said that their support made it ok and gave him strength. It have him a new purpose, and plans to use his platform to support those that need it. His update is that he's in remission and he's back. A genuinely moving segment filled with Raw emotion and the best news possible.
FROM SMACKDOWN – Bryan & Kofi Contract Signing: Shane and Stephanie host the festivities. Shane put over Kofi huge as Bryan sat there all surly. Kofi was finally introduced, and took a lap before discussing his first WWE Title shot at Fastlane and fan support. Vince arrived, gave Kofi some praise, but then said he was replacing Kofi at Fastlane with Kevin Owens. New Day threw a fit and then bailed. This was interesting, as the crowd loved KO being back, but still cheered for Kofi after he left. I love KO, but am not a huge fan of the change when Kofi had so much momentum and support. I don't think Kofi and New Day are done dealing with this just yet.
FROM SMACKDOWN -Daniel Bryan & Erick Rowan vs. Kevin Owens & Kofi Kingston: Bryan smartly had his minion start things off, and only entered when he thought it was safe only for the faces to work him over. Kofi and Kevin controlled with erase, but the tags started to get more aggressive and not so friendly. Bryan survived, and allowed Rowan to do his dirty work, taking the heat on Kofi. Bryan only tagged back in when it was safe and would quickly tag Rowan back in to ensure his safety. They worked a long heat on Kofi, putting him in the role he thrives in. That allowed the returning Owens to get the hot tag and run wild and pin Bryan with the stunner. Kevin Owens & Kofi Kingston defeated Daniel Bryan & Erick Rowan @ 16:30 via pin [***] This was good stuff, with KO looking really good in his return and commentary heavily playing the Kofi was screwed angle, which means he's not out of it all just yet.
Apollo Crews vs. EC3: They worked into some back and forth right away, with EC3 taking early control. Crews battled back, using his speed and grounding EC3. EC3 cut that off with strikes and they traded until EC3 hit a lariat. He then grounded things, working a nerve pinch of all things. The neck breaker followed for a near fall. Crews picked up the pace and they worked into a double down. Crews followed with kicks and strikes, firing up and hitting a high cross for 2. Crews followed with more kicks and the standing moonsault for the win. Apollo Crews defeated EC3 @ 6:47 via pin [**] This was ok, but the EC3 control segment dragged badly.
FROM RAW – Happy Birthday Ric Flair: The roster is on the stage. HHH & Steph hosted. There is a cake, someone is going in there. HBK, Steamboat, Angle, and Sting were then brought to the ring. Flair was finally announced following a great video package. BUT BATISTA ARRIVED AND DRAGGED HIS LIMP CARCASS AROUND TO GET HHH'S ATTENTION! HHH rushed to make the save only for big Dave to escape. I liked the end overall, they paid some tribute to Flair, and did a good misdirection as I think most expected Becky getting involved, only to set up HHH vs. Batista for Mania.
– End scene.
– Thanks for reading.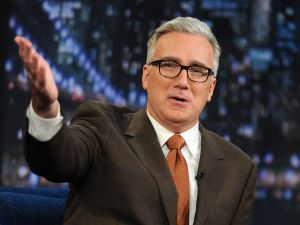 "Byyyyyyyyyyyyyye Felicia."
5.5
The final score: review Not So Good
The 411
This week's episode of WWE Main Event was ok at best, with the highlights easily outshining the matches.
legend