Csonka's WWE Main Event Review 3.10.17
March 10, 2017 | Posted by
Csonka's WWE Main Event Review 3.10.17
Csonka's WWE Main Event Review 3.10.17
OFFICIAL RESULTS
– Jinder Mahal defeated Curtis Axel @ 6:30 via pin [**]
– Jack Gallagher and Mustafa Ali defeated Tony Nese and Noam Dar @ 6:20 via pin [**¾]
---
– Main Event reviews are back, I am sure all 7 that care of you are thrilled (I love you if you actually take time to read these).
Jinder Mahal vs. Curtis Axel: It's like some things never change. They traded strikes early; Axel then picked up the pacing and had control until he missed a dropkick. Mahal then worked him over in the ropes, used knee drops and choked him out for a while and scored a near fall. Axel fired up, hitting rights and then the Hennig neck flip for 2. The clothesline got Axel a near fall. Axel teased the perfect-plex, but Mahal countered out, stunned him off the ropes and hit the cobra clutch slam. Jinder Mahal defeated Curtis Axel @ 6:30 via pin [**] This was ok, technically sound, but Mahal is just a body out there, but Axel works hard when he gets a chance to appear. It was essentially a house show match.
– We get highlights of Owens vs. Goldberg from Fastlane.
– We head back to Raw, with Chris Jericho said that this is where Y2J was born, but tonight will see the resurrection of Jericho (rise again man). Owens turned on him a few weeks ago; he's angry, hurt and confused and needs to know why Owens did it. Owens arrives and at first refuses, and Jericho just wants to know why, why would you do it? Owens said that he didn't stab his best friend in the back because Jericho was never his best friend; Sami Zayn was at one time his best friend and he did stab him in the back and he'd do it again and again and again. He used Jericho, because Triple h told he that everyone was coming for him, so he needed someone to have his back, to know what to do and to be gullible; "you were a perfect tool until you outlived your usefulness." Owens says he would have beaten Goldberg had it not been for Jericho, because Jericho outsmarted him last night. Owens says he sparred him at the festival of friendship; he let him walk away because he had a family, and he knows that is a mistake he has to live with. Jericho's biggest mistake was costing Owens his title. Jericho says he would have done the same thing 10-years ago, and he would have done it quicker, and better. Jericho then said he has thousands of friends, the friends of Jericho. "Cheer me on maaaaaaaaaaaan!" Jericho says they aren't even after last night, it was the beginning of a long and winding road, leading to Mania. Owens says he'll get his Universal title back when he wants it, but right now all he can think about is taking Jericho's title from him; Owens agrees to the Mania match as long as the US Title is on the line and Jericho quickly agrees. Owens hit the ring and they brawled, but Samoa Joe ran in to save Owens and help in the beat down of Jericho, but Sami Zayn made the save and took out Joe with chair shots. Jericho then cleared the ring and stood tall with Jericho. As expected, the first verbal joust between Jericho and Owens was a strong piece of business. Jericho elicited the right amount of sympathy, while also reminding us that he was no angel, while Owens came off like the remorseless asshole he needed to be. I loved the addition of Sami and Joe into the mix, as it not only works due to the past and current associations, but also allows them to play with some tag matches in the build to Mania. I really liked this. You can read my Raw Review at this link.
– Back to Raw and Goldberg arrives and shows off the Universal Title, telling the fans that it belongs to the fans and they boo him. We get CM Punk chants, Goldberg teases telling us a secret but Paul Heyman arrives. He has no plans to go to the ring, but says that he did not come alone and announces Brock Lesnar. Lesnar and Goldberg went face to face in the ring, as Heyman sarcastically introduces them to each other. Heyman puts over Goldberg and says that Lesnar is here to shake his hand, but also says that at Mania they will go to war, and claims that Lesnar will win the title and make Goldberg his bitch. Brock grabs his hand, snatches him up and nails Goldberg with the F5. Heyman was really good there selling the match, and Brock needed to finally get one up on Goldberg. Good segment. You can read my Raw Review at this link.
Jack Gallagher and Mustafa Ali vs. Tony Nese and Noam Dar w/Alicia Fooooooooooooooooooooooooox: Gallagher and Dar to begin, Gallagher frustrated Dar so he tagged out to Nese. Gallagher outsmarted them both, allowing Ali to wipe them out with a missile dropkick. Post break, Ali was in control, working over Nese. Gallagher tagged back in, but Dar got in a cheap shot, allowing Nese to take control and use his power to ground Gallagher. Gallagher looked to fight back, tried for a crucifix multiple times and then hit the dropkick and tagged in Ali. He runs wild, hitting a RANA and spin kick. Kick to the head, and rolls in to hit the neck breaker for the near fall. Nese slammed him to the corner, but ran into a kick and the tornado DDT and Dar had to make the save. Nese tags Dar in, but Ali tags on Gallagher, and the head butt and shotgun dropkick to Dar followed. Head butt to Nese, imploding 450 on Dar from Ali and he and Gallagher pick up the win. Jack Gallagher and Mustafa Ali defeated Tony Nese and Noam Dar @ 6:20 via pin [**¾]
Pretty good match overall, it had a nice pace, they made good use of the time and the crowd loved Ali (hometown guy) and Gallagher (who is just over due to being so much fun and different).
– One last time, back to Raw as BRAUN makes his way to the ring, and he has plans to kill Roman Reigns. BRAUN doesn't want a match; he wants Reigns to come to the ring like a man so he can rip him apart. Reigns' music hits, but it's interrupted by the Undertaker's DONG. Taker makes his way to the ring as BRAUN stares him down. The crowd loves Taker's appearance and stand off with BRAUN. BRAUN actually backs away and the crowd boos. BRAUN left through the crowd, and then Reigns' music hit and he made his way out to the ring. Reigns and Taker went face to face, and Reigns tells Taker that this is now his yard. Taker looks at the Mania sign as we get chants of "Roman Sucks!" Taker chokeslams Reigns and there's our Mania match. I believe that the Undertaker disputes your claim of property rights to this particular yard Mr. Reigns. You can read my Raw Review at this link.
– End scene.
– Thanks for reading.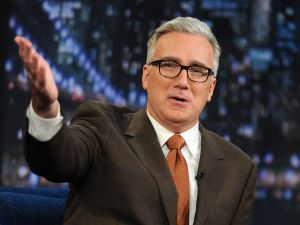 "Byyyyyyyyyyyyyye Felicia."
7
The final score: review Good
The 411
At this point, Main Event should be a showcase for the Cruiserweights, NXT and UK lads that aren't being utilized. Adjust the Full Sail taping schedule here and there, bring in a few UK guys and tape extra matches in front of the Full Sail faithful for Main Event and even for NXT; that crowd will make it feel as if people care, you can use guys that do not make NXT or 205 live and it's no as if you're taking any star power from the show and you can still do all of your Raw highlights. I'd just like to see something that feels exciting or fresh. As for this week, perfectly solid wrestling and the best things from Raw make this an easy 50-minute watch, especially if you missed Raw.
legend