Csonka's WWE Main Event Review 3.17.17
March 17, 2017 | Posted by
Csonka's WWE Main Event Review 3.17.17
Csonka's WWE Main Event Review 3.17.17
OFFICIAL RESULTS
– Curtis Axel defeated Bo Dallas @ 4:20 via pin [**½]
– Jack Gallagher defeated Noam Dar @ 7:00 via pin [**]
---
– Main Event reviews are back, I am sure all 7 that care of you are thrilled (I love you if you actually take time to read these).
Curtis Axel vs. Bo Dallas: The Bo Dallas is real, and he's on Main event. The social outcasts collide…again. They locked up, worked a basic back and forth; Axel then took control with strikes and a dropkick. Dallas attacked the knee to slow Axel down, and then hit a draping neck breaker for a near fall. Dallas then grounded Axel with a cravat, demanding that Axel quit. Dallas continued control with a knee drop, the clothesline followed for 2. Dallas making sure to work a really bland heat here, no excitement allowed. Axel fired up with strikes, the clotheslines followed and then the snap mare and Hennig neck flip; the clothesline followed for 2. Axel set for the perfect-plex, but Dallas countered and they traded roll ups; Axel then transitioned back to the feet, hitting the perfect-plex and picking up the win. Curtis Axel defeated Bo Dallas @ 4:20 via pin [**½] This was a perfectly solid match, with Axel bringing some good fire. The guy has been banished to Main Event, but he always works hard and I appreciate that.
– We go to Raw and the Heyman promo/Brock stands around segment. Paul was basically euphoric over the fact that Brock F5'd Goldberg last week; he then proclaimed that Brock would win the title at Mania. Paul cut things short because the fans were chanting for Goldberg. Paul then admitted that they cased themselves an issue with Goldberg, and Goldberg had thusly owned Brock until last week. Paul then promised that Brock would end the resurrection of Goldberg to rest as his client will win with the F5, because "down goes Goldberg." Good fire and energy from Heyman here, he basically has to do so every week because Brock is just paid to stand there. You can read my Raw Review at this link.
– Back to Raw, where Reigns called out Undertaker, so of course Shawn Michaels arrives for his yearly pre-Mania appearance. Reigns says it's pretty cool to see Michaels, but then says he didn't call out Michaels, he called out Taker. Michaels says he saw what happened last week, and said he saw Reigns get distracted by the DONG, because he is not focused, and Taker is already in his head and will eat him alive at Mania. Reigns said it won't happen, and that everyone wants to make this about Taker. Michaels says he's on Reigns' side, and knows what it's like to be in Reigns' shoes with everyone hoping he'll fail. Reigns says that with all due respect, he appreciates the advice, but Taker retired Michaels, and Reigns plans to retire Taker. BRAUN then arrives and attacks Reigns on the ramp to "thank you Strowman" chants. Good segment in a really thin hour two, I dig the Shawn appearances like this, and the fact that Reigns showed more of a heelish attitude here. You can read my Raw Review at this link.
– This also happened…
LOOOOOL ROMAN DIED pic.twitter.com/sAaoQ1uLlG

— WrestlinGifs (@WrestlinGifs) March 14, 2017
– It was amazing.
Jack Gallagher w/William III vs. Noam Dar w/ Alicia Fooooooooooooooooooooox: Gallagher took Dar down right away, looking to out grapple him early. Dar battled back, looking to work the arm but Gallagher escaped and did the corner head stand. Gallagher then sent Dar to the floor, and he used Fox as a shield, which allowed Dar to take control. Dar tossed him back to the floor and we worked through the commercial. Post break, Dar worked the heat, beating down Gallagher in the corner. Dar again targeted the arm, keeping Gallagher grounded. Gallagher managed to fire away with forearms, but Dar then attacked the knee, working a standing leg lock. Dar blew kisses to Fox, as he continued his assault on the knee. Dar then went back to the arm, making for an uneven and unfocused heat segment. Gallagher fought to his feet; hit dropkicks but Dar rolled him up for 2. Gallagher then killed him with a head butt and hit the shotgun dropkick for the win. Jack Gallagher defeated Noam Dar @ 7:00 via pin [**] A fine, but painfully bland match; Dar controlled way too much and we didn't get nearly enough of what makes Gallagher matches fun. It was far from bad, just really flat.
– Back to Raw for the main event segment. Stephanie brings out Foley, who thanks Stephanie for this lesson. He thinks that this will be the best for all involved and make the show better. He says he has chosen Stephanie to fire, which pleases the crowd. Stephanie says he can't fire him, and she wants the name right now, and Foley says she needs to go because of how she treats talent. He treasured their relationship, but she lied to him and is a bad person. Foley knows that she and Triple H have been pulling the strings as Triple H has been building his army. And here comes Triple H. Triple H is amused by this and tells Foley to say this to his face, he's always around and sees all. He threatens to rip off Foley's bad leg, and Foley asks if he will actually do it himself. Triple H mocks him as being a nostalgia act, and says he never would have brought him back; he creates the future so he doesn't have to look at has beens like Foley. But Stephanie likes him, but do not mistake her heart for a lack of being able to do what it takes. Vince taught her well, and Foley is dangerously close to dragging his body around the globe telling stories of the man he used to be. Foley says that he doesn't have to pretend to like Triple H, he doesn't need him or his company. Foley can look in the mirror and like what he sees. But Triple H wonders how Foley's kids will feel about this. Noelle wants to be a WWE star and Dewey works in the office, "I'm sure they'll forgive you for ruing their lives." Triple H tells him to tuck his tail, go to the back and rethink things. "So when Stephanie says to jump, you jump monkey. Get the hell out of my ring." Foley fires up and refuses to leave as Stephanie monologues. Mandible claw to Triple H, but Stephanie low blows him. triple H drops the jacket and Seth Rollins comes limping out on his crutch to make the save. Rollins tosses the crutch down and hits the ring, and they brawl. Great reaction for Rollins as he dropkicks Triple H to the floor. Triple H grabs the crutch, enters the ring and Rollins attacks but Triple H takes out the knee. Triple H then locks in the Indian death lock as referees make the save. Triple H gets in one more shot with the crutch and stands tall. While I hated that they built the entire show around the Foley/Stephanie angle, they somewhat salvaged it with the Triple H/Rollins stuff. The crowd loved the return of Rollins and treated it like a big moment, but I feel that they cut it off way too soon; Rollins needed to stand tall for once and look like a hero, instead they cut him off again for the Triple H attack and the villain once again looking dominant. Triple H really didn't need that, Rollins did. Triple H and Foley delivered big on the promos, and it turned into a hell of a segment. You can read my Raw Review at this link.
– End scene.
– Thanks for reading.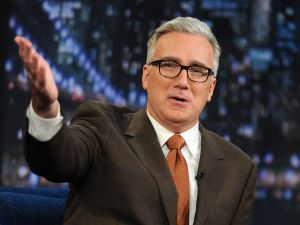 "Byyyyyyyyyyyyyye Felicia."
6
The final score: review Average
The 411
Solid stuff this week.
legend