Csonka's WWE Main Event Review 4.07.17
April 7, 2017 | Posted by
Csonka's WWE Main Event Review 4.07.17
Csonka's WWE Main Event Review 4.07.17
OFFICIAL RESULTS
– Akira Tozawa defeated Drew Gulak @ 4:35 via pin [**½]
– Titus O'Neil defeated Curtis Axel @ 8:02 via pin [**]
---
– Main Event reviews are back, I am sure all 7 that care of you are thrilled (I love you if you actually take time to read these).
Akira Tozawa vs. Drew Gulak: They worked a very basic, but solid opening stretch. Gulak tried for a sunset flip, but Tozawa cut him off and hit the running senton. Gulak took a powder to avoid the dive but Tozawa followed and worked him over with chops. Back in the ring and Gulak begged off before hitting a neck breaker in the ropes. The crowd is really behind Tozawa here, which is cool to see. Gulak slowed things down as he worked the heat. Tozawa fired up and cut that off, hitting a forearm and sending Gulak to the floor and then connecting with the suicide dive. Back in, snap German from Tozawa and that is all. Akira Tozawa defeated Drew Gulak @ 4:35 via pin [**½] Solid match, with Tozawa continuing to bring great intensity and wining over the crowds. I wish the cruiserweights would stop working extended heat segments on the ground in these short matches. I am fully aware that it fits Gulak's style, but completely killing the momentum in such short matches is part of the reason that people do not care about the cruiserweights. Gulak is completely capable of grounding an opponent and working q quick grappling exchange, which would play much better here. No one wants to see a crisp headlock takedown and then having someone exciting like Tozawa lay there in such a short match.
– We go to Raw and the return of Mr. McMahon. The crowd chanted that Roman sucks as Vince thanked the crowd for being such passionate fans. He promises a "superstar shake up" next week, which I guess means a new draft. Vince then shows footage of his darling Stephanie going through a table at Mania, and says she will not be here for a while. The crowd is happy to hear this, and Vince gets upset that they are so blood thirsty. Vince now names a new general manager; a hall of famer… and Teddy Long arrives. Vince has his music cuts and yells at him to stop dancing, and then announces Kurt Angle as the new Raw GM. The crowd predictably & properly loses their shit. Awesome. If he can't get cleared to wrestle, this will be a great use of Angle; he has charisma, can talk and is a fresh face to WWE. I also like these short Vince appearances; they are to the point and have a purpose. You can read my Raw Review at this link.
– Back to Raw for Heyman and Lesnar's appearance. Heyman cuts his promo, noting that Brock has allowed him to tell a fairy tale that they tell their children. It was about a superhero (Goldberg), who had to take a thrill ride through suplex city; that superhero got his ass kicked by the beast. And we won't be seeing Goldberg around here anymore. Brock is looking for new challengers, and mentions Seth Rollins, and Heyman says Brock owes Rollins. He also mentions the Hardys. Paul says Brock will not take selfies with the title, he will not be the status quo and brings up Roman Reigns and says history determines that they go one on one for the rights to the Yard. "If Roman Reigns is the big dog, then Brock Lesnar is animal cruelty." The crowd chants for Balor, and Heyman calls out Reigns right here, right now and tonight. BRAUN is here. BRAUN plans to finish Reigns to get Brock's attention, because Brock has his attention. Brock lays the belt on the mat and challenges BRAUN to come at him. BRAUN backed off while talking some shit. Interesting segment with Heyman already setting up Brock vs. Roman; the BRAUN match intrigues me, but it would have meant more if he wasn't tossed so early in the goof battle royal at Mania. You can read my Raw Review at this link.
– We get a long video package on Undertaker losing at WrestleMania.
Titus O'Neil vs. Curtis Axel: The crowd was into Axel here. O'Neil hit an elbow right away and then chopped away at Axel in the corner. A clothesline followed, but Axel fought back with rights and a dropkick and then dumped O'Neil to the floor. Post break, Axel was still in control until O'Neil clipped the knee and hit a big boot. O'Neil then worked over Axel in the corner with strikes and then a big slam. Knees by O'Neil follow, and he then whips Axel to the corner and follows up with a bear hug. Axel kept fighting, but O'Neil kept the hold. O'Neil then hit a back breaker, covering or 2. O'Neil followed with a rear chinlock, but Axel fired up and fought to his feet, only to be cut off again. Axel managed to hit some strikes, but O'Neil hit the suplex for 2. O'Neil then worked a back breaker, but Axel escaped and laid in boots and rights. He avoided a charge; hit the Hennig neck flip and then a knee strike for 2. O'Neil fought of the perfect plex and hit clash of the Titus for the win. Titus O'Neil defeated Curtis Axel @ 8:02 via pin [**] This was a fine match, with Axel working hard again, but O'Neil continuing to make any match he's involved in boring. It's an amazing skill.
– Back to Raw for closing segment. Seth Rollins & Finn Balor vs. Samoa Joe and Kevin Owens: Ok let me get this straight, Seth wasn't cleared to wrestle last night (the hold harmless gimmick), had his knee destroyed for over 20-minutes last night, and is now cleared to perform? Rollins is Superman. Rollins and Owens to begin, they worked a fun back and forth stretch. Rollins and Joe traded strikes, Owens returned and then Rollins tagged in Balor and Owens ran from him. Balor took control, using his speed and looking for the double stomp, Owens rolled to the floor and Balor followed and attacked. Rollins then hit a dive onto Owens, and then one onto Joe & Owens, but clutched at the knee. Back in the ring and Owens attacks the knee. Joe tagged in, running wild on Rollins and then working quick tags to Owens. Rollins kept fighting, but they constantly cut him off, continuing to attack the knee. Joe locks in the clutch, but Rollins escapes and hits an enziguri. Balor gets the hot tag and runs wild. He works over Owens, hits an enziguri to send Owens to the mat, heads up top but Owens avoids the double stomp and Owens a swinging side slam, but Balor hits sling blade to counter the pop up powerbomb. Joe in to make the save, it breaks down and Balor hits Owens with the dropkick, hits the double stomp and wins. Seth Rollins & Finn Balor defeated Samoa Joe and Kevin Owens @ 12:15 via pin [***¼] Good tag match to close out what was a really fun and enjoyable episode of Raw. You can read my Raw Review at this link.
– End scene.
– Thanks for reading.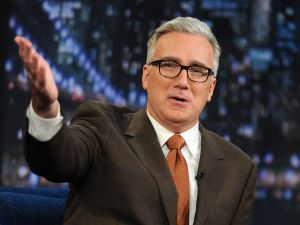 "Byyyyyyyyyyyyyye Felicia."
6
The final score: review Average
The 411
Solid show this week, thanks to the addition of the Raw main event.
legend