Csonka's WWE Main Event Review 4.14.17
April 14, 2017 | Posted by
Csonka's WWE Main Event Review 4.14.17
Csonka's WWE Main Event Review 4.14.17
OFFICIAL RESULTS
– Big Cass defeated Titus O'Neil @ 3:18 via pin [*]
– Drew Gulak and Tony Nese defeated Lince Dorado and Gran Metalik @ 6:53 via pin [**½]
---
– Main Event reviews are back, I am sure all 17 that care of you are dancing in the streets (I love you if you actually take time to read these).
– Enzo is out with Cass to cut the pre-match promo, played to the crowd and said he picked up Cass from his mom's house on the way to the building.
Big Cass vs. Titus O'Neil: Cass controlled right away, slamming O'Neil and sending him to the floor. He kicked Enzo in the face to the delight of Corey Graves, and back in Cass posted himself. This allowed O'Neil to hit corner splashes and a running forearm. O'Neil then worked his ultra bland heat, with a punch every 30-seconds and a rest hold for the sake of a rest hold. He amusingly tried to work a cravat and looked confused while doing so. Cass fired up, hit a corner splash and then another. The empire elbow followed and the big boot finished it. Big Cass defeated Titus O'Neil @ 3:18 via pin [*] At this point, Titus is only on the roster because of the positive community work he does and because he's a warm body. Titus looking confused trying to work basic holds is amusing and sad at the same time; Cass tried really hard.
– We go to Raw and the Seth Rollins segment, where he confirms he's staying on Raw. Rollins is happy to be back in front of the fans, he put his all into getting back for Mania. He couldn't think about the after Mania, he was physically messed up after his victory at Mania, but he's now at peace, because he left it in the ring and because he won, "we did it together, we slayed the king of kings." He thanks the fans for having him back, and together, they are just getting started here on Raw. He has issues with Joe, and he wants to win the Universal title. We go back and see the Stephanie table bump from Mania. He won't be named employee of the month, Stephanie will come back and will eventually try to get even with him. He knows that going to Smackdown would be the easy move, but he did that once before and will not do it again. He won't leave Raw without a fight, which brings out Kurt Angle. Angle says that Stephanie made it clear that she wants him gone, but Angle saw something in hit at Mania, and he was impressed by how he won an ass kicking contest on one leg. Angle wants to make Raw great, and he has Rollins and as long as he is GM, Rollins has a home on Raw. Joe attacked and angle tried to separate them, but Joe and Rollins brawled and Rollins cleared Joe to the floor. Solid babyface moment for Rollins, with Angle putting him over and Rollins standing up for himself despite knowing what Stephanie wants. The short brawl with Joe helped make this more interesting. You can read my Raw Review at this link.
– Back to Raw to relive BRAUN KILLING ROMAN. They're doing the backstage sit down interview here. Reigns discuses beating Taker, noting that it was his biggest win, he respects Taker, but the win was bitter sweet. He had to do what he had to do, he's the big dog here, and this is his yard now. BRAUN arrives and kicks the shit out of Reigns, tossing him into the air and through a table. BRAUN then repeatedly slammed reigns into the metal garage door, which makes that great sound when a body hits it. BRAUN then powerslammed Reigns onto a production cart, set reigns against a wall and then crushed him with another cart; BRAUN then shoved Reigns, tied to a stretcher, off of the loading dock, Fucking savage. 1. Pipes falling, 2. Production carts, 3. Frantic agents, 4. Stretcher job, 5. Frantic heel returns to do bad things to the stretchered victim; BACKSTAGE BRAWL BINGO! BRAUN THEN CAME BACK, KICKED HIS ASS IN THE AMBULANCE AND THEN TOPPLED OVER THE AMBULANCE WITH REIGNS IN IT. BRAUN accomplished vehicular homicide and wasn't even driving. It started off well enough with the Reigns promo, but got amazing with BRAUN hitting beast mode for the beat down. Holy shit I loved that, wildly entertaining and BRAUN was amazing as a wild, beast like executioner. This was the best thing on Raw with ease; whether WWE wants it or not, the fans continue to treat BRAUN as a face. You can read my Raw Review at this link.
Drew Gulak and Tony Nese vs. Lince Dorado and Gran Metalik: Gulak and Metalik started things off, Gulak worked strikes and chops, but Metalik picked up the pace and hit a lucha arm drag and RANA. Nese distracted Metalik, allowing Gulak to work a dragon sleeper. It broke down with the faces clearing the ring Dorado hit a moonsault to the floor as Metalik looked for a RANA off the apron, but Gulak slammed him to the barricade. NO FLIPPITY DOOS FOR YOU! Post break, Nese and Gulak worked the heat on Metalik, isolating him in their corner and just beating him down. Metalik fired up wit chops, but Gulak cut that off with a head butt. Metalik then hit a back elbow off the ropes, hot tag to Dorado, hitting a springboard moonsault on Nese. The enziguri and high cross followed, but Gulak made the save and took out Metalik. Dorado hit a handspring into a double stunner; Metalik then hit a huge moonsault to the floor onto Gulak. Dorado up top, but Nese crotches him, drops the kneepad and kills him with the running knee strike for the win. Drew Gulak and Tony Nese defeated Lince Dorado and Gran Metalik @ 6:53 via pin [**½] Solid match here, with the guys working the clash of styles well, and doing the best with the limited time that they were given.
– Back to Raw for the Owens vs. Ambrose main event. They brawled right away, and then spilled to the floor to continue the fight. Ambrose controlled early, hit a plancha and we went to commercial. Post break, Owens was in control and beating down Ambrose. He grounded him with the chinlock, Ambrose battled to his feet, but was quickly tossed to the floor. Owens followed, tossing him to the post. Ambrose broke the count, and countered the senton. He sent Owens to the floor, and hit the suicide dive. Owens fought off dirty deeds, but Ambrose followed with clotheslines and a neck breaker. Owens countered the bulldog, but Ambrose fought off the cannonball, set Owens on the top rope and hit a clothesline for a near fall. Owens powders to the floor, but Ambrose hits the elbow drop press to the floor. Back in and Owens catches Ambrose with the superkick, hits the package side slam and that gets a near fall. Ambrose counters the pop up powerbomb, hits a RANA but Owens hits the superkick. Ambrose counters out and hits dirty deeds for the win. IC Champion Dean Ambrose defeated US Champion Kevin Owens @ 12:12 via pin [***] Good old WWE, doing the old "Champion vs. Champion" match with no build to ensure that it means nothing in terms of creating interest. As most expected, this was done to set up Owens/the US Title to Smackdown. The match was good, and was the best in ring action on Raw. Post match, Jericho arrived and hit the code breaker on Owens to stand tall. You can read my Raw Review at this link.
– End scene.
– Thanks for reading.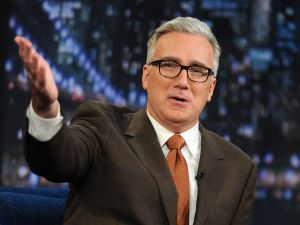 "Byyyyyyyyyyyyyye Felicia."
6
The final score: review Average
The 411
Much like last week, it's a solid show, with the original matches serving as filler, and the replay of the Raw main event being the best of the in ring content. Reliving BRAUN's assassination of Reigns again was also very enjoyable.
legend