Csonka's WWE Main Event Review 6.16.17
June 16, 2017 | Posted by
Csonka's WWE Main Event Review 6.16.17
Csonka's WWE Main Event Review 6.16.17
OFFICIAL RESULTS
– Curtis Axel defeated Curt Hawkins @ 5:25 via pin [**]
– Ariya Daivari defeated Gran Metalik @ 6:10 via pin [***]
---
– Main Event reviews are back, I am sure all 27 that care of you are dancing in the streets (I love you if you actually take time to read these).
– Vic Joseph & Corey Graves are on commentary.
Curtis Axel vs. Curt Hawkins: These two recently tagged on Main Event, Hawkins hasn't had the best of luck and looks to gain some momentum today. Graves does a nice job of putting both guys over, noting their previous success in WWE. Axel teases the perfect plex, but Hawkins rolls to the floor. Axel then posts him, brings him back in and hits a shoulder block and then another. Axel follows with rights, lays the boots to him in the corner and then hits a clothesline for 2. Hawkins cuts off Axel, lays in some rights and then chokes him out in the ropes. Hawkins then grounds him with a cobra clutch, taking the heat and laying the boots to Axel. Hawkins keeps Axel grounded, but Axel fires up and works to his feet, but Hawkins hits a belly to back suplex, covering for 2. Axel then hits a northern lariat, follows with rights and then hits a corner clothesline and Hennig neck snap. Hawkins cuts off the perfect plex but Axel goes right back to it, hits it and picks up the win. Curtis Axel defeated Curt Hawkins @ 5:25 via pin [**] This was a perfectly solid little match, and it's nice to see Axel pick up a win.
– We get a video package on the Cesaro & Sheamus vs. Hardys feud.
– Back to Raw for the tag title match main event. JIP as Cesaro takes out Matt on the floor. Jeff battles back, hits the swanton on Sheamus but Cesaro pulls Sheamus to the floor. Jeff wipes out Cesaro on the floor, they all brawl on the floor and we get a double countout. Champions Cesaro & Sheamus vs. The Hardy Boys ended in a draw (1-1) with a double countout [***] Good match overall, with an unsatisfying finish to continue the feud. They brawl post match, with Jeff hitting a high cross off the post to wipe out the champions. We didn't get to see much of this, which was disappointing. You can read my Raw Review at this link.
– Back to Raw for Bray Wyatt's latest sermon. Wyatt says those that deny him will be judged, and the apathetic will pay for their guilt. Just like Seth Rollins, who thinks he has all of the answers. But it only took one dose of his truth last week, and Rollins' glass house was shattered. Seth will pay for his transgressions and ignorance. If you take my name in vain, you will fall. Rollins arrives. He wants to clarify things, and says Wyatt cost him his match with Joe because he called him some names. He says Wyatt is a false prophet, and drinks his own Kool-Aid. Wyatt likes to hide in the dark, and is a coward. Rollins is here, daring Wyatt to prove him wrong. Wyatt laughs him off, and says Rollins' pride will betray him. Rollins thinks he's the man, but Wyatt sees a man beneath him and says Rollins doesn't want this fight. Wyatt disappears and leaves Rollins alone in the ring. He then appears on the screen, saying Rollins may have slayed a king, but a God lives forever. "Run." I wasn't feeling that at all, it did nothing to make me want to see them have a match. You can read my Raw Review at this link.
– Roman has a big announcement set for Raw.
Ariya Daivari vs. Gran Metalik: Metalik hits a shoulder block and backs off Daivari. Daivari then looks to work the arm, Metalik looks to fight back, picks up the pace and hit some arm drags and Daivari rolls to the floor. Daivari avoids the baseball slide, but back in Metalik hits a high cross for 2. Metalik follows with chops, but Daivari then hip tosses Metalik to the buckles. Post break, Metalik fires back with a superkick and bulldog. The ropewalk dropkick follows, and Daivari kicks out at 2. Daivari to the apron, and Metalik jumps over the ropes and hits a RANA to the floor. Back in they go, Metalik heads up top and ropewalks into the elbow drop for a great near fall that the crowd was into. Daivari fights off the Metalik driver by ripping at the mask and Daivari then hits the hammerlock rainmaker and picks up the win. Ariya Daivari defeated Gran Metalik @ 6:10 via pin [***] Good match, Metalik felt like he was really on his game here, and the only thing wrong with the match was that it was so short. I wanted a few more minutes of that.
– Back to Raw for the only real thing of value from the show, the awesome Joe & Brock segment. Heyman breaks down last week's interaction with Joe, claiming that he showed Joe respect, but Joe lured him in and took him out. And due to that, Brock has a problem with Joe. Heyman admits that he was fooled, he thought Joe could step up to Brock and give him a fight, someone who could go man to beast. Heyman asks how many Samoans have been in the business, and then claims that the other Samoans want nothing to do with Joe, because he's not a real Samoan, he's a mutt. Heyman says the clutch was everything Joe said it would be. But he will never get the clutch on Brock, because he is not man enough to do so. Joe is here, and he's walking with a purpose. He and Brock go face to face, and Joe attacks and they brawl. Angle sends out security to break it up, Brock takes out some guards and then Joe attacks with a head butt to the face (shades of the famous Angle face off in TNA). Angle sends out all of the goofs from the back to try and break it up, but Joe breaks free and kicks Brock straight in the face (Brock was not happy) and the brawl spills to the floor. They are finally separated and the segment ends. Great segment, Heyman set it up well with the promo as always, and they had a great & heated pull apart. So far they are doing everything right, I hope that they have a great match. You can read my Raw Review at this link.
Supeeerkick #RAW @SamoaJoe pic.twitter.com/yxaflYjhus

— Italo Santana (@BulletClubItal) June 13, 2017
– End scene.
– Thanks for reading.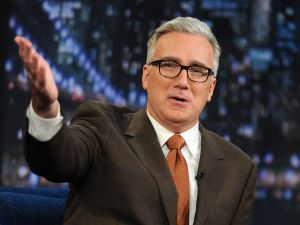 "Byyyyyyyyyyyyyye Felicia."
6.2
The final score: review Average
The 411
Solid show this week, Daivari & Metalik is short but worth the watch and the Joe vs. Lesnar segment still comes off as well as it did on Raw…
legend