Csonka's WWE Main Event Review 8.10.18
August 11, 2018 | Posted by
Csonka's WWE Main Event Review 8.10.18
Csonka's WWE Main Event Review 8.10.18
OFFICIAL RESULTS
– No Way Jose defeated Curt Hawkins @ 5:30 via pin [**½]
– Chad Gable, Heath Slater and Rhyno defeated The Ascension and Mike Kanellis @ 6:10 via pin [**¾]
---
– Main Event reviews are here for the millions of people that are dancing in the streets for hot and sexy WWE E-Show action!
– Follow all of my reviews at this link.
– You can watch WWE Main Event on Hulu.
– Welcome to WWE Main Event, the house that Curt Hawkins built.
No Way Jose defeated Curt Hawkins: This is a rematch from three-weeks ago where Hawkins shockingly lost. Jose controls early on, hitting shoulder tackles and atomic drops. The high cross follows for 2. They work to the ropes and Hawkins dumps Jose to the floor, slamming him to the apron. Back in and Hawkins maintains control, laying the boots to Jose and then grounding the action. It's all Hawkins now, I can feel it, today's the day. Jose fires up but Hawkins hits a belly to back suplex and cuts him off. Hawkins then misses the elbow drop, allowing Jose to fire up with strikes and chops. The neck breaker follows and the corner splash and flapjack gets 2. Hawkins counters the KO shot with a desperation enziguri for 2. Jose quickly fires up and hits the pop up KO shot for the win. God damn it, I thought Hawkins had it this time! I'm not sure how, but I'm pretty sure Jose cheated to win here. No Way Jose defeated Curt Hawkins @ 5:30 via pin [**½] This was a nice and solid back and forth match, but unfortunately, Hawkins moves to 0-217. The crowd was into Jose and even Hawkins' comeback at times, so it was fun.
– Back to Raw for Roman's Interview. JIP with Reigns saying he lost but gave out an ass whoopin. He again claims he won the GRR match and was screwed. Reigns then claimed that Lesnar's disrespect needs to end and when he wins at Summerslam, he will show up, earn the right to battle every night and defend the title and set the standard. It was an extremely well done video package as you'd expect from WWE, unfortunately, I'm far past caring about both guys and their latest match. You can read my Raw Review here.
– Back to Raw for Heyman's Interview. Renee interviews Heyman and asks him about the incident with Lesnar last week. Heyman says Lesnar has disconnected his phone and he doesn't know where they stand. Heyman says Brock won't like this because this is a private matter. Heyman asks if Renee is enjoying this and asks if she feels he had it coming. Heyman says he considers Brock his friend and his kids are friends with his kids. He gets emotional saying he never saw this coming. Renee asks if Brock needs him and Heyman gets teary-eyed. Renee asks if Brock leaves will Heyman take on another client. Heyman says a week ago that question was inconceivable. Heyman says he's been with Brock for years and he's never seen him like this. He's never been more violent, and Reigns doesn't stand a chance at Summerslam. Heyman did a great job of selling the angle here. You can read my Raw Review here.
– Back to Smackdown for Miz's Exclusive Interview. Byron interviews The Miz. Miz isn't actually here, and appears on the big screen. Miz runs down the viewership for Total Bellas and says his show is superior and has no bad reviews. He's not there live because he's a star. He hypes tonight's Miz & Mrs, and Byron asks him about his Summerslam match with Daniel Bryan. Miz says he's too busy to worry about Bryan, and says he should be WWE champion. Bryan needs the match with him and he will embarrass him at Summerslam. Bryan has spent most of the last few years crying at home, he will expose Bryan for what he is, beneath him. Miz tells Byron to find Bryan in catering, likely eating some Kale. Bryan arrives on location and kicks the shit out of Miz until Security gets involved and Miz breaks a vase of flowers over Bryan's head. This was very good stuff, Miz continues to be a completely unlikable asshole, and Bryan's attack was well done and had great intensity until Miz got one over on him thanks to his security goons. You can read my Smackdown Review here.
Chad Gable, Heath Slater, and Rhyno vs. The Ascension, and Mike Kanellis: Slater & Kanellis start us off, Slater takes control right away with a forearm and tags in Gable. The monkey flip connects and Kanellis cuts him off and tags in Viktor. Gable works into some slick counters, and then he and Viktor work into some fun back and forth until Gable hits arm drags and a cradle for 2. Gable fights out of the heel corner and we get a big face off with all six and they brawl as the faces clear the ring. Post break, Kanellis has the heat on Gable. Viktor back in and takes control, hitting Memphis fist drops and covering for 2. Gable fights for the tag, cut off and Konnor tags in and takes control. Gable dumps him and looks for the tag, but Konnor cuts him off and knocks Slater to the floor. Konnor misses a charge and posts himself. Hot tag to Rhyno, he runs wild and hits a spinebuster on Kanellis for 2. It breaks down, Rhyno clears out the Ascension and eats a superkick. Gable in, CHAOS THEOY on Kanellis and that's that. Chad Gable, Heath Slater and Rhyno defeated The Ascension and Mike Kanellis @ 6:10 via pin [**¾] This was a pretty good and fun match, with everyone working hard, and Rhyno being insanely over in 2018.
– Back to Raw for Ronda Rousey's In Ring Raw Debut. JIP as Rousey gets pissed and lays in strikes on Fox, judo toss and another. Fox again powders. Rousey follows and slams Fox to the barricade. Back in and Bliss distracts Rousey, but Rousey tosses Fox across the ring. The arm bar follows as Bliss watches on and Fox taps right away. Ronda Rousey defeated Alicia Fox @ 3:47 via submission [**] As far as the match goes, it was ok, filled with a bit too much ballyhoo rally. But there's no denying that Rousey comes off as a mega star and carries herself like one. It was an overall good segment to set up the Summerslam match, one of the few good things on the show. Post match Rousey gets interviewed and says she feels great. Bliss attacks but Rousey tosses her out of the ring. Rousey promises to win the title at Summerslam as Bliss retreats. You can read my Raw Review here.
– End scene.
– Thanks for reading.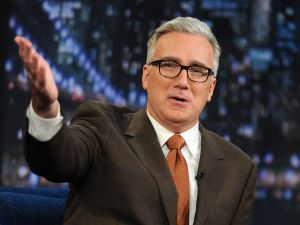 "Byyyyyyyyyyyyyye Felicia."
7.0
The final score: review Good
The 411
This week's episode of WWE Main Event was an overall good show, with fun & solid first run matches, and hitting the main highlights of the week as they build to Summerslam.
legend