Csonka's WWE Main Event Review 8.11.17
August 12, 2017 | Posted by
Csonka's WWE Main Event Review 8.11.17
Csonka's WWE Main Event Review 8.11.17
OFFICIAL RESULTS
– Apollo Crews defeated Curt Hawkins @ 4:32 via pin [**¼]
– Elias defeated Kalisto @ 6:25 via pin [*½]
---
– Main Event reviews are back for the millions of people that are dancing in the streets for hot and sexy WWE E-Show action!
– Follow all of my reviews at this link.
Apollo Crews vs. Curt Hawkins: I've seen this pairing a few times this year, it's never been bad, but it's also never really been good. Crews looks to use his power early, but Hawkins begs off and then attacks with a cheap shot. Crews quickly fights back, picking up the pace and hitting a dropkick for 2. Hawkins bails to the floor and then attacks his arm in the ropes. Hawkins grounds Crews, laying in some ground and pound but not working the arm, which he attacked and led to the heat. Hawkins hits suplexes, and then applies a chinlock. Crews fights to his feet, and hits the running kick for a double down. Crews hits a series of kicks, the flying clothesline and dropkick and standing moonsault for 2. Hawkins counters the powerbomb into a roll up; the enziguri follows for 2. Hawkins sets, but runs into the Apollo bomb and that's that. Apollo Crews defeated Curt Hawkins @ 4:32 via pin [**¼] This was another short, solid and unspectacular match from these two.
– Back to Raw for Miz TV. Miz takes control of the show, so Heyman tosses his mic down. Miz says that Brock will lose the title at Summerslam and it's all Heyman's fault. Miz says he'd put his money on Joe, Reigns or BRAUN, because one of them will leave Summerslam with the belt while Brock will take his ball and go home. Heyman takes his mic and goes into his usual intro, and then asks if Miz & Maryse role-play. Heyman is all about role-playing, and tells Miz he's Reigns, Dallas is Joe, and Axel is Strowman. Heyman leaves so Brock can give us a preview of Summerslam. Ass kickings, Germans and F5s for all! Good opening segment, Miz was really good as always and set the stage well for he and his minions to get their asses kicked. The only thing I hated is that Miz, as IC champion, had to take an ass kicking. I wish they could have had him escape and just have his flunkies take the beating. You can read my Raw Review at this link.
– Back to Raw for Finn Balor confronting Bray Wyatt. Balor is here to talk and says this is Balor club. He gets a small too sweet chant and discuses kicking Wyatt's ass last week and jokes about Wyatt talking too much. He knows Wyatt is more concerned with hurting people than winning matches. The next time Wyatt comes at him, he better not miss. Whatever Wyatt stars, he'll finish. Wyatt appears out of nowhere, and Balor is sitting on the ropes waiting for him. Wyatt ails at his attack and Balor hits an enziguri and sling blade, but Wyatt's gimmick hits and he disappears. Wyatt's on the screen laughing, saying he will rip him down from the heavens and the fans will fall with him. Um…. Ok. That was a segment. In theory it was a segment to build to their upcoming match, but in reality, they are still doing nothing to make me want to watch that match. You can read my Raw Review at this link.
– Elias is out talking about kicking Canadian geese around and then prepares to sing a song. He buries Kalisto and Canada.
Elias vs. Kalisto: These two faced off on the July 31st Raw, it wasn't good and Elias won. Kalisto works leg kicks right away, but Elias cuts him off and tosses him across the ring. Kalisto hits an enziguri and high cross, sending Elias to the floor. Kalisto hits the Arabian press to the floor. Elias almost posts himself, but cuts off Kalisto by slamming him to the apron. Elias slams him to the steps and works over the arm. Back in and Elias continues his assault, grounding Kalisto. He continues working the arm, which I have no faith will lead to the finish. Kalisto hits a desperation roll up for 2, but Elias keeps working the arm, hitting a hammerlock slam. Kalisto tries to fight back, hits an arm drag and then trips up Elias and follows with kicks. The spike RANA follows for 2. Kalisto tries to start a lucha chant, but no one cares. Elias counters salida del sol into drift away and picks up the win. Elias defeated Kalisto @ 6:25 via pin [*½] A smidge better than their last match, but the four-minutes of arm work that led to nothing made this a tedious outing.
– Back to Raw for Last Man Standing Match: Braun Strowman vs. Roman Reigns. JIP They both beat the count, Reigns follows Strowman to the floor and hits the drive by kick. Reigns slides a table into the ring, but as he goes for another drive by, Strowman cuts him off with a clothesline. Strowman sets up the table, Reigns fires up and looks for a Samoan drop and gets it putting Strowman through the table. They go to the floor, Reigns looks to attack but Strowman throws a fucking chair at him, someone's been watching their EVIL tapes.
WHAT THE?! #RAW #LastManStanding @BraunStrowman @WWERomanReigns pic.twitter.com/cmKF3bEla0

— WWE (@WWE) August 8, 2017
That was fucking hilarious. They brawl into the crowd now, and then up to the announce table. The brawl goes onto the stage, with Strowman tossing reigns into the LED board. Strowman then dismantles the announce table, looks for a powerbomb but Reigns escapes and hits two superman punches. Reigns then looks for a spear, eats a boot and Reigns is down. Reigns then fires up and runs down the ramp, spearing Strowman. But JOE attacks Reigns from in the crowd and locks in the choke. Reigns is out, and Joe stands tall over both men and talks shit. The ref starts counting again, Joe looks like he wants to kill Reigns, Strowman makes it to his feet and wins. Braun Strowman defeated Roman Reigns [***¾] In terms of quality and overall entertainment this was easily the best thing on the show. Braun and Roman have good chemistry, they are two big hoss daddy men that go out there and do mean guy things in a greatly entertaining way. Unfortunately, WWE is doing exactly what I feared when they announced the fatal four-way, and two weeks in a row ran matches with some of the participants, slowly diminishing overall interest in the match before we even get to Summerslam. I just hope that they don't run Joe vs. Braun next week. You can read my Raw Review at this link.
– End scene.
– Thanks for reading.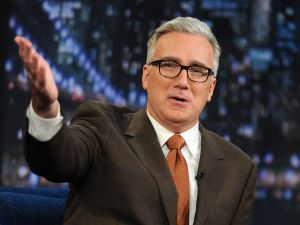 "Byyyyyyyyyyyyyye Felicia."
5
The final score: review Not So Good
The 411
Not a very good show this week, the best thing about it was the last man standing highlights.
legend