Csonka's WWE Main Event Review 9.14.18
September 14, 2018 | Posted by
Csonka's WWE Main Event Review 9.14.18
Csonka's WWE Main Event Review 9.14.18
OFFICIAL RESULTS
– Ember Moon defeated Dana Brooke @ 5:20 via pin [**½]
– Apollo Crews defeated Zack Ryder @ 8:30 via pin [***]
---
– Main Event reviews are here for the millions of people that are dancing in the streets for hot and sexy WWE E-Show action!
– Follow all of my reviews at this link.
– I did a column, "Where Are They Now, The Cruiserweight Classic Finals Performers" which you can check out at this link.
– You can check out my top 51 matches of AUGUST list at this link.
– You can watch WWE Main Event on Hulu.
Ember Moon vs. Dana Brooke: They lock up and Brooke looks to overpower Moon to begin. They both look for cradles and get near falls. Brooke takes control with a test of strength, but Moon counters out until Brooke works her over in the corner and follows with a clothesline for 2. Brooke follows with knee strikes and covers for 2, and then grounds the action. Moon fights out and hits a RANA, but Brooke hits the back handspring elbow and cartwheel knees for 2. Brooke again grounds things, but Moon fights to her feet; Brooke works an abdominal stretch. Moon escapes and hits the high cross. She follows with strikes but Brooke fires back. Moon stuns her off the ropes and heads up top. The eclipse finishes it. Ember Moon defeated Dana Brooke @ 5:20 via pin [**½] This was a nice and solid match with Brooke actually showing some confidence and doing well for herself.
– Back to Raw for Drew & Dolph vs. The B Team. JIP as Dolph tags in hits a superkick as Drew hits the reverse Alabama slam for 2 as Dallas makes the save. Axel cuts off Dolph with a catapult to the buckles and Axel gets the tag. Dallas runs wild for a bit, and even picks up a near fall. Drew cuts off the draping neck breaker and then makes the save, taking out Axel. The claymore/zigzag finishes it. Champions Dolph Ziggler & Drew McIntyre defeated The B Team @ 8:50 via pin [**¼] This was ok, can we now move on from the B Team now? Post match, Rollins and Ambrose attack the champions. You can read my Raw Review here.
– Back to Smackdown for Brie vs. Maryse. JIP as Miz gets on the mic and says Brie doesn't deserve to share a ring with Maryse. He praises Maryse and says no one deserves this match. Miz and Maryse then walk off. brie follows and drags Maryse back to the ring. She slams her to the apron, and into the ring. Miz distracts Brie and Maryse hits a kick for a near fall. Brie gets the yes lock but Miz pulls her to the floor for the DQ. Bryan and Miz brawl until Miz runs Bryan into Brie. Brie Bella defeated Maryse @ 4:50 via DQ [DUD] What an absolutely enthralling and exciting main event to sell a PPV… Thankfully the post match was pretty good. Post match, Miz slams Bryan to the steps, and Brie makes a comeback only for Miz to distract her, but Bryan returns and he lights up Miz with kicks. Brie & Bryan clear the ring and stand tall. You can read my Smackdown Review here.
Apollo Crews vs. Zack Ryder: They shake hands and here we go. Ryder looks to work the arm early on, but Crews overpowers him until he runs into a dropkick. Crews picks up the pace and he hits a dropkick. Crews follows with strikes and a senton atomico. He grounds the action, but Ryder fights back and they work into a double down. They fight back to their feet, Ryder hits clotheslines but Crews cuts him off with a powerslam for 2. Ryder dumps Crews and then hits a dropkick from the apron. Back in and Ryder heads up top. The elBROdrop connects for 2. Crews cuts him off with n enziguri and standing shooting star press for 2. Ryder fights back, cutting off Crews with the neck breaker but misses the broski boot. Crews up top and hits the frogs plash for the win. Apollo Crews defeated Zack Ryder @ 8:30 via pin [***] This was a good back and forth match and a refreshing change in quality for main event.
On Smackdown, Samoa Joe sent a message for Styles and his family. He reads a bedtime story called "Night Night" AJ. He tells the story of Styles building his house and forgetting about his family until Joe arrived and attacked, scaring the wife and child of the man. Joe the warrior had a plan to become their new dad. He will stand as the new champion and man of the house, saving the day. "Goodnight Wendy and little Annie, and little AJ." The closing picture is a drawing of Joe with AJ's wife and daughter. Samoa Joe comes off as SUCH an amazing asshole and it's spectacular. You can read my Smackdown Review here.
Story time with @SamoaJoe is guaranteed to give @AJStylesOrg nightmares heading into #HIAC. #SDLive pic.twitter.com/csO4Hlcx6m

— WWE Universe (@WWEUniverse) September 12, 2018
– Back to Raw for Braun Calling Out Roman. JIP as Braun calls him a coward. He adds that Roman can't run on Sunday and no one can help Roman on Sunday. He'll take the title on Sunday and send Roman to hell. Roman's music hits and no Roman. Roman arrives on the announce table and flies off and attacks Braun as they brawl on the stage. They fight onto the announce table and Roman Samoan drops Braun off of the table and through the stage. Roman stands tall. This was a solid closing angle, but like most of the show, really did nothing to make me want to see Sunday's PPV. You can read my Raw Review here.
– End scene.
– Thanks for reading.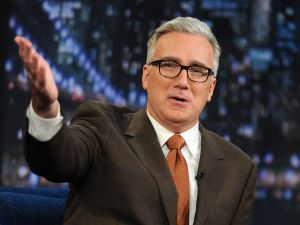 "Byyyyyyyyyyyyyye Felicia."
6.5
The final score: review Average
The 411
This week's episode of WWE Main Event was a solid show, with a good Crews vs. Ryder match, and some solid final hype for Hell in a Cell.
legend