Csonka's WWE Main Event Review 9.22.17
September 24, 2017 | Posted by
Csonka's WWE Main Event Review 9.22.17
Csonka's WWE Main Event Review 9.22.17
OFFICIAL RESULTS
– Heath Slater defeated Dash Wilder @ 4:57 via pin [**½]
– Lince Dorado and Mustafa Ali defeated Tony Nese and Ariya Daivari @ 9:02 via pin [***]
---
– Main Event reviews are back for the millions of people that are dancing in the streets for hot and sexy WWE E-Show action!
– Follow all of my reviews at this link.
– You can watch WWE Main Event on Hulu.
Heath Slater vs. Dash Wilder: Slater plays to the crowd, looks to toss his shirt into the crowd but Dash cuts him off, steals the shirt and yells, "I'm their daddy now!" Don't fuck with big daddy Slater. Slater made a brief comeback but Dash just decapitated him with a lariat. The dropkick follows, with Dash covering for 2. Slater keeps fighting back, Dash cuts him off but misses the corner charge, allowing Slater to fire back with strikes, a running knee and neck breaker for 2. Dash hits a desperation powerslam for 2. Slater counters a neck breaker into the implant DDT and… Heath Slater wins? Heath Slater wins! Heath Slater defeated Dash Wilder @ 4:57 via pin [**½] This was a really solid and fun back and forth match. With Dash losing to both Rhyno and Slater, they'll make a fine tune up for the Revival when they are back 100%.
– Back to Raw for Champion Alexa Bliss vs. Nia Jax. JIP as Jax misses a charge and posts herself, allowing Bliss to fight back. Bliss up top and the high cross is caught, Jax hits the Samoan drop and wins. Nia Jax defeated Champion Alexa Bliss @ 7:00 via pin [*½] There wasn't much here due to the commercial break gutting the match, it was all about making Jax look like a legit threat with the win. Post match, Jax lays out Banks, but Bayley returns. She, Banks and Bliss take out Jax and stand tall. Bliss tries to celebrate with them and gets laid out. You can read my Raw Review at this link.
– Back to Raw for Brock & Braun hype. It was a great video package hyping the big Universal Title hoss fight. You can read my Raw Review at this link.
Lince Dorado and Mustafa Ali vs. Tony Nese and Ariya Daivari: Dorado and Nese into begin, and Nese shows off his abs and then attacked. Daivari hits the moonsault press and dropkick, covering for 1. Ali tags in, they work double teams on Nese and then Daivari. They clear the ring and tease dives and then mock Nese's posing. Post break, Dorado and Ali continue to work double teams, isolating Nese until he tags in Daivari. Daivari hits a lariat, and he then lays the boots to Dorado. Daivari then cuts off the tag, hitting a spinebuster for 2. Nese and Daivari work double teams, and then Nese grounds Dorado. Dorado fights back, gets to his feet and hits a lethal injection. Wholesale changes to Ali & Daivari, Ali runs wild and hits the head kick and rolling neck breaker but Nese makes the save. Dorado takes him out but Nese cuts off the dive. Ali wipes out the heels with a moonsault to the floor. Dorado takes out Nese with a high cross to the floor, and back in, Ali hits a tornado DDT on Daivari; the imploding 450 finishes it. Lince Dorado and Mustafa Ali defeated Tony Nese and Ariya Daivari @ 9:02 via pin [***] They got some time to work with for a change, and used it to deliver a good and fun, back and forth tag match.
– Back to Raw for Roman Reigns running down John Cena. Reigns makes his way to the ring. Reigns says Cena maybe the best talker ever, but some times he says stupid shit. He's not the next John Cena, he's not a jacked up white guy with a military haircut. If he was, he wouldn't have a job here, ask Alex Riley. Cena is a fake ass bitch and a hypocrite. We get footage of Cena running down the Rock in 2012 for not being around. Noting that he always shows up and never left, promising that he'll always be here. Reigns teases bringing out Cena, but Cena's not here. Everything Cena said was a lie, and so at No Mercy, Cena will lose to another Samoan. "I'll see you Sunday, movie star". It was smart to use the old Cena promo footage, but felt too little and too late as the only way Reigns could get one up on Cena was when he wasn't there. I get what they were trying to do, but I don't think it worked all that well, it's not like Cena was gone for a movie, he was in China for WWE. You can read my Raw Review at this link.
– End scene.
– Thanks for reading.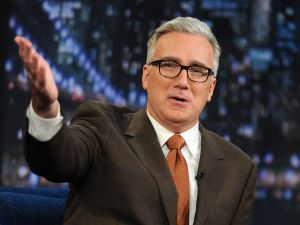 "Byyyyyyyyyyyyyye Felicia."
7
The final score: review Good
The 411
This week's episode of WWE Main Event was a good show, featuring some fun wrestling and highlighting the main points to hype the No Mercy PPV. Main Event continues to be a good alternative to three-hour Raws.
legend