Csonka's WWE Raw Review 2.13.17
February 13, 2017 | Posted by
Csonka's WWE Raw Review 2.13.17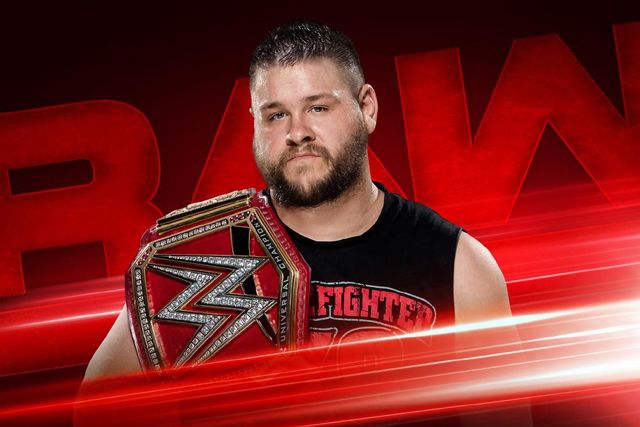 Csonka's WWE Raw Review 2.13.17
OFFICIAL RESULTS
– Handicap Match: Roman Reigns defeated Raw Tag Team Champions Gallows and Anderson @ 3:08 via DQ [*]
– Kofi Kingston defeated Bo Dallas @ 2:19 via pin [NR]
– Jack Gallagher w/William III defeated Noam Dar w/Alicia Fox @ 3:14 via pin [**]
– BRAUN defeated Mark Henry @ 4:50 via pin [*]
– Sami Zayn defeated Rusev @ 11:10 via pin [***]
– Akira Tozawa defeated Ariya Daivari @ 3:17 via pin [**]
– Cesaro defeated Enzo Amore @ 2:40 via pin [NR]
– Raw Women's Title Match: Bayley defeated Raw Women's Champion Charlotte @ 17:30 via pin [****]
---
Stephanie McMahon Talks: Stephanie gave Foley the night off, due to his issues with announcing Joe last week, she felt he was burnt out. Roman Reigns interrupts; he won't wait, and wants BRAUN right now. Stephanie polls the crowd, and then says the crowd doesn't are about him, but she does. BRAUN already has a match tonight, against Mark Henry. Reigns says he may come out to watch, but Stephanie shuts him down and says if he touches him, he loses his match and a possible shot at Mania. Gallows and Anderson arrive, noting that the good brothers couldn't allow him to disrespect her any longer. They challenge Reigns to a handicap match. IT'S A TRAP… DO NOT DO IT! Gallows and Anderson brawl with Reigns, referees separate them. I have a bad feeling about this. This was the typical opening talking segment, Roman is fired up, Stephanie doesn't care.
Raw Tag Team Champions Gallows and Anderson vs. Roman Reigns: JIP with Gallows working over Reigns, the double teams followed as the tag champions kept control. Reigns quickly fought back, sending Gallows to the floor. Anderson gets a roll up, but then eats the superman punch. They beat down Reigns, and get disqualified for kicking too much ass. Reigns fights then off and clears the ring. Roman Reigns defeated Raw Tag Team Champions Gallows and Anderson @ 3:08 via DQ [*] Thankfully Reigns didn't just beat them, it was an extended beat down with Reigns getting to fight them off in the end, which is ok. I was fully expecting them to go old school and have the champions lose.
– New Day is here. They make fun of Bo Dallas prior to the match. They also have blue prints for the New Day ice cream machine.
Kofi Kingston vs. Bo Dallas: the crowd chants for ice cream, and Kofi send Dallas to the floor. They stall, Dallas dances and steals the blue prints. He rips them up, Kofi hits a dive and wipes him out. Back in, Dallas hits a knee lift and a draping neck breaker for the near fall. Dallas works him over in the corner; SOS by Kofi and it's over. Kofi Kingston defeated Bo Dallas @ 2:19 via pin [NR]Post match, they force fed Dallas BootyOs. They still have no idea what to do with New Day following that tag title run. They have been completely reduced to filler segments, and not even good ones.
– Charley interviews Neville. Neville doesn't give a shit about Jack Gallagher, and announces he'll face TJ Perkins tomorrow on 205 Live. Gallagher is in action next.
Jack Gallagher w/William III vs. Noam Dar w/Alicia Fox: They lock up, Dar backs off and then picks the leg. Gallagher escapes, but Dar kicks at the knee. Dar fires away with rights, attacks the knee and grounds Gallagher. They trade strikes, and Dar then targets the arm. Forearms by Gallagher, hits a dropkick and then the head butt. Shotgun dropkick by Gallagher and Dar is done. Jack Gallagher w/William III defeated Noam Dar w/Alicia Fox @ 3:14 via pin [**] This was a short, but perfectly solid match. More importantly, Gallagher won to continue his momentum.
– Post match, Neville arrives and stares down Gallagher.
– Samoa Joe and Triple H arrive in a limo.
– Emmalina arrives as Graves yells at Saxton to shut up and not ruin the moment for him. She says we waited 17-weeks, for her premiere. She says we will now see her makeover from Emmalina to Emma, and leaves… Hmmm… she looked rather evil there.
– Charley interviews Bayley, who admits she is nervous. She's in the main event of Raw, and Charlotte and Stephanie keep telling her she doesn't belong. But she's excited because she's hit the jackpot.
– Jericho and Owens talk about the festival of friendship, but Triple H arrives and wants to talk with Owens, alone…
– We see Owens taking with Triple H backstage.
– Wyatt defends against Cena tomorrow on Smackdown.
BRAUN vs. Mark Henry: They talk shit, and then do lock ups and try to prove who is stronger. They trade strikes, the ref separates them and BRAUN hits a cheap shot and then a lariat. BRAUN lays in some kicks, and then works a chinlock. Henry gets to fight to his feet, escapes but BRAUN clubs him down. Henry again fights back, hits a corner splash and another. Henry falls trying the world's strongest slam. Allowing BRAUN to hit a dropkick. BRAUN hits the powerslam and finishes it. BRAUN defeated Mark Henry @ 4:50 via pin [*] That lasted too long and Henry got too much in. BRAUN is in a major PPV match, and has been running through everyone, and doesn't need to be selling for a guy is never around. This needed to be a quick beat down, some power stuff from BRAUN and then a finish. I enjoyed the post match with Reigns much more.
– Roman Reigns makes his way to the ring, but BRAUN tosses him to the floor and demands that Reigns come and get him. Reigns stuns BRAUN off the ropes, hits the superman punch and another. BRAUN then plants him with the powerslam and stands tall.
– Sheamus & Cesaro hype up Bayley; Enzo and Cass interrupt. They are very rude. They argue, Enzo basically challenges them to a fight, once again creating another situation where Cass has to save his ass.
Samoa Joe Talky Time: Michael Cole is backstage for a sit-down interview with Samoa Joe. Joe admits to using dishonorable tactics; he's not here to make friends, only to please Triple H, who gave him his shot. He says he got results. Cole says Triple H may be scared of Rollins, and that is why Joe is here. Joe praises Triple H for the opportunities gives. None of them are on his level, he was not here because he was creating a path of destruction and they were too afraid to hire him. Rollins will miss Mania again, because of him. Joe gets offended when Cole keeps talking about Triple H. But if Rollins comes back, he will put him right back on the shelf. Joe says he took out Rollins, beat "the guy," and is here to change it all, slap people in the face and take everything from them. He's not a Sami Zayn, just happy to be on raw, and no one can stand toe to toe with him. Cole mentions HBK, Orton, Batista and Rollins, all guys who Triple H left behind. Joe says the difference Is that they all needed their hand held by Triple H to get the job done, he doesn't need that help. He comes here, he gets the job done and Triple H can rely on him, because he is best for business. If anyone gets in his way, they will discover why the creator unleashed the destroyer. My God Joe completely killed it there, he delivered an excellent promo, setting himself up as a player and as someone not to be fucked with. That was a big time, main event level promo, and another example of the company needing to utilize these sit down interviews with Cole more often. This was by leaps and bounds the best thing on the show so far, I loved it.
Sami Zayn vs. Rusev w/Lana: You got the feeling from that promo that they are angling for Joe vs. Sami at Fastlane to replace the Rollins match. Slow beginning, Rusev eventually grounded Sami and used his power advantage. Sami fired up with strikes, picked up the pace and sent Rusev to the floor and followed with the dive. As Sami looked to slingshot into the ring, Rusev cut him off with a superkick. Post break, Rusev was still in control and working the heat. Rusev slowed the pacing down, and started to toss Sami around. To the corner they go, they battle up top and Sami knocks Rusev to the mat. Back down and Rusev drops Sami with a head kick, and then laid into him with chops. Rusev missed the corner charge and posted himself. Sami to the apron, pulled to the floor and Rusev rolls him back in. Sami catches Rusev with the helluva kick as he reentered the ring, and picked up the win. Sami Zayn defeated Rusev @ 11:10 via pin [***] Good match, they work well together and each play their roles very well. Sami is a great underdog and Rusev, when in beat mode, is awesome. After a rather poor first hour, the Joe interview, this match and the post match beat down gave the show some much needed life.
– Sami says tonight's win was a step in the right direction, and showed that he can get knocked down but keeps getting up. Sami mentions the Joe interview, noting that he doesn't do the work of others, doesn't take short cuts and doesn't sell out. And here comes Joe to bet the hell out of Sami. Joe kicks his ass on the stage, slams him to the set repeatedly and then chokes out Sami.
Teddy Long is going into the WWE Hall of Fame…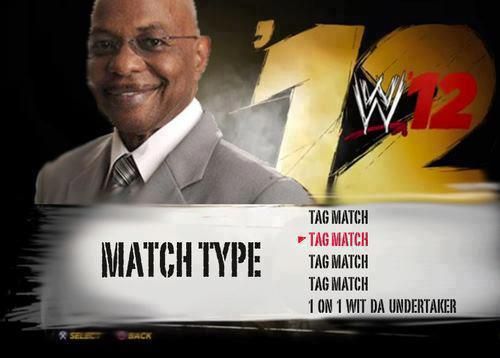 Never forget…
Akira Tozawa vs. Ariya Daivari: Kendrick is out on commentary. They worked some basic back and forth, traded strikes and then Tozawa hit a PK and senton for 2. Daivari tripped up Tozawa and hit a lariat and covered for 2. Daivari covered for near falls, and then worked a sleeper. Tozawa escaped, hit a RANA and then sent Daivari to the floor. The suicide dive followed, back in and Tozawa hit a spin kick and German for the win. Akira Tozawa defeated Ariya Daivari @ 3:17 via pin [**] Against all odds, Tozawa is getting over in these three-minute matches.
JeriKO's Festival of Friendship: We start off with some showgirls and Jericho's entrance. The look on Owens' face is priceless as Jericho is completely over the top here, in the best way possible. Jericho had a sculpture made to represent their friendship…
"The art of Jericho… SCULPT IT IN, MAAAAAAAAAN!" – @IAmJericho commissioned Ralph Guggenheim for this! #RAW @FightOwensFight pic.twitter.com/McY5y1g9qD

— WWE Universe (@WWEUniverse) February 14, 2017
Owens' reactions to all of this are so good. Jericho claimed he paid $7,000 for the sculpture. By god, it got better…
"You want me to hang this in my home? Chris, I have two kids!" – @FightOwensFight to @IAmJericho #RAW pic.twitter.com/TdAR8hkJ0L

— WWE Universe (@WWEUniverse) February 14, 2017
Owens is barely doing anything and stealing the segment. Jericho wants him to hang it in his home, but Owens says he has kids and Jericho isn't wearing any pants. Jericho says art doesn't need pants. Jericho presents a magician, because their friendship is magic. Owens runs down the magician because his kid can do the same tricks, so the magician makes the list for not impressing Owens. Jericho admits to using Craigslist to find the magician. Jericho says he will make sure Goldberg doesn't make Fastlane, calls him out and promises when he arrives, he'll get… it.
After a commercial break, the crowd chants for Goldberg, but… GILLBERG ARRIVES. Owens looks disappointed, hits the floor and beats the shit out of Gillberg. Owens says he thought they were going to beat up Goldberg together, not this. Jericho apologizes, saying he thought this would be funny, and wanted to prove how much his friendship meant to him. Jericho says he never had chemistry with anyone like he has with Owens. He then guarantees that Owens will win at Fastlane, because he has his back. Jericho promises he loves him and that he will always have his back. Owens knows Jericho went to a lot of trouble, they hug and Owens says he didn't realize Jericho would go all out, and has something for him, saying it's not much. Owens gives him a new list, the list of "KO," and Jericho's name is on it! Owens then beats down Jericho, trashes the gifts and then beats Jericho with the list. I guess we know what Owens and Triple H talked about. Owens then laid out Jericho with the apron bomb. Back in the ring, Owens slammed Jericho into the Festival of Friendship sign, destroying it like their friendship. Jericho was likely busted open as refs quickly covered his head with a towel. That was a hell of a segment, hitting us with the funny early, and then giving us the turn we knew was eventually coming, with the return of a vicious Kevin Owens. Jericho poured his heart out to his friend, and then got the big beat down in a segment that really delivered one of the best WWE breakups in forever. Triple H is rallying the troops… And again, that's the Kevin Owens I want right there.
– Saw this on Twitter, life always comes full circle…
the glass always comes back to haunt you b pic.twitter.com/t7mxIQQMb2

— The Man, Forever. (@khristen) February 14, 2017
– Nice…
– Jericho is stretchered out and put into the ambulance; off to the local medical facility.
– Enzo and Cass do their intro shtick. Enzo runs down Cesaro, it was very punny.
Cesaro vs. Enzo Amore: Sheamus and Cass are at ringside. Enzo tried to use his speed, but Cesaro cut him off and hit a gut wrench suplex. Cesaro cut off the sunset flip, and hit a back breaker. Cesaro lit up Enzo with chops and uppercuts, but Enzo hit a boot and the DDT off the ropes. Cesaro then obliterated Enzo with the pop up uppercut for the win. Cesaro defeated Enzo Amore @ 2:40 via pin [NR] Enzo is such absolute shit in the ring that even Cesaro had issues putting something passable together with him. Enzo really needs to be transitioned to a manager's role so he can focus on what he's best at.
– We get a Black History Month video on Rosa Parks.
– Charlotte ran into Sasha Banks backstage, and ran her down for being a loser. Charlotte thoroughly owned her.
– Next week, it's Big Show vs. BRAUN. Interesting timing there.
Raw Women's Champion Charlotte vs. Bayley: They started off slowly, working a basic beginning, with Charlotte showing her confidence. Charlotte was a step ahead early, but Bayley started to go move for move, almost mirroring her and then knocking Charlotte to the mat with a slap. Post break, Charlotte took control, but Bayley fired up and repeatedly slammed her to the corner. Bayley hit the springboard high cross for a near fall; Charlotte then went for a schoolgirl, slamming Bayley's head to the bottom buckle to take control back. Charlotte is working with great confidence on top these days, Bayley fires up but charlotte cuts her off with a neck breaker, keeping good focus after the buckle bump. Charlotte drops the kneepad, hits the knee drop and follows with chops. Charlotte then works a dragon sleeper, but Bayley uses the corner, counters and escapes. Charlotte misses a corner charge, but the big boot connects, sending Bayley to the floor. Charlotte follows, kicking Bayley to the barricade. Charlotte then hit a moonsault off the barricade, with her knees crashing into the head of Bayley. Back in the ring and Charlotte picked up several near falls. Charlotte delivers chops, but Bayley fires up with strikes and they both go for cross bodies and collide center ring. Bayley hits a series of clotheslines, the corner elbow and then the suplex. Bayley with the spinning elbow off the ropes and that gets a good near fall. Bayley hits a neck breaker in the ropes, the side suplex follows and then Bayley heads up top. The elbow drop follows, but Charlotte kicks out. Charlotte cuts off Bayley with a kick, heads up top but Bayley cuts her off and follows her up. They trade strikes, RANA by Bayley! No, Charlotte survives, great near fall there. Dana Brooke then returns, distracting Bayley, but Bayley fights her off and locks in the figure four on Charlotte. Brooke rakes Bayley's eyes, Charlotte then applies the figure eight. Sasha arrives, attacks Dana and then hit Charlotte but the ref missed it. Bayley to belly and Bayley wins! Bayley defeated Raw Women's Champion Charlotte @ 17:30 via pin [****] While I am not a fan of all of the title changes on Raw with the women, to me, one of the highlights of Raw over the last year have been the big time efforts put in by the ladies in these matches. For me, this match had everything that their Rumble match lacked. This felt like a big time title match, was worked that way, and both ladies were on their game. The pacing was really good, the crowd was into it the entire time and they developed some tremendous near falls and got the crowd more into it as the match went on, never losing them. The finish is the real story as Bayley wanted nothing more than to prove herself, but she had that taken away by Sasha's "help." The question will be how does Bayley react to that, and will her perceived ungrateful response, be what finally leads to the Sasha heel turn. I just hope that they don't switch the title back at Fastlane, there's a lot of story to tell without doing the same thing they have repeatedly done over the last year.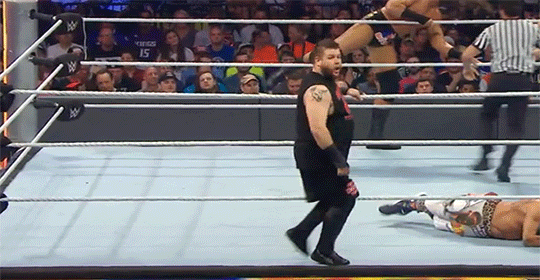 "Mama says these my magic shoes. Mama said they would take me anywhere…"
7.0
The final score: review Good
The 411
Despite a really rough first hour, I felt that they turned things around in the final 2/3 of the show. Overall the good more than outweighed the bad. What you need to see: Joe's sit down interview, Sami vs. Rusev, The Festival of Friendship & Bayley vs. Charlotte.
legend