Csonka's WWE Raw Review 6.06.16
June 6, 2016 | Posted by
Csonka's WWE Raw Review 6.06.16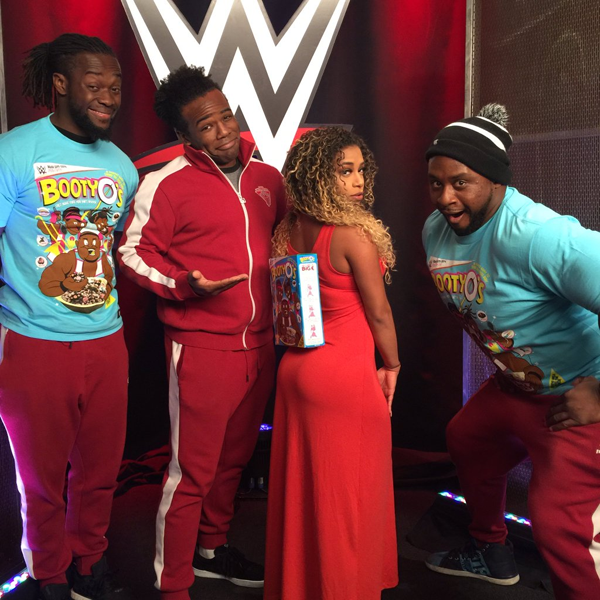 MONDAY NIGHT RAW 6.06.16
OFFICIAL RESULTS
– Cesaro defeated Chris Jericho @ 12:10 via pin [***¼]
– Non-Title Match: Champion Rusev defeated Jack Swagger @ 3:35 via countout [*½]
– The Vaudevillains defeated Enzo and Cass @ 2:20 via DQ [NR]
– Alberto Del Rio defeated Sami Zayn @ 8:20 via pin [**½]
– Dean Ambrose defeated Kevin Owens @ 6:35 via pin [**½]
– Tyler Breeze vs. R-Truth went to a double DQ @ 0:44 [NR]
– The Club defeated New Day @ 5:19 via pin [**]
---
MITB Hype: Ambrose, Cesaro, Owens, Jericho, Del Rio and Zayn as in the ring on ladders to kick off the show. They all claimed that they were the best and win the match. this led to Owens claiming that he would defend against anyone, just not these guys, and named off the Four Horsemen, Waylon Mercy and Jean-Pierre LaFitte. Sami wants to be a real fighting Champion, Del Rio runs down everyone, Ambrose just wants to fight and Jericho reminds them all that he created the match. They all remind him that he never won a MITB match. Jericho wanted to give everyone the gift of Jericho, but Ambrose attacked and everyone brawled. And then…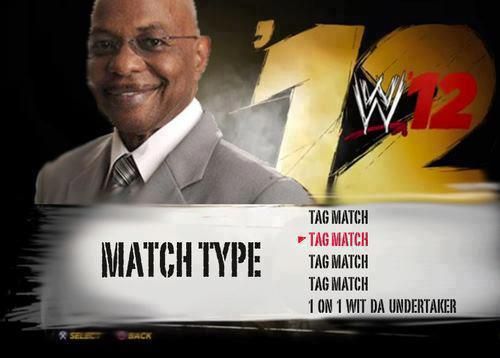 TEDDY LONG RETURNED TO MAKE A TAG TEAM MATCH PLAYA!?!?!
He actually came out and rambled very badly, and it seemed as if he was completely lost. Stephanie appeared, Teddy revealed that he wanted to run Smackdown, and she said that they hadn't made any decisions. He wanted to talk with Shane, but Shane was not there tonight. Stephanie banished Teddy, without music, and made Del Rio vs. Zayn, Cesaro vs. Jericho and Ambrose vs. Owens. Poor form, you do not book a Teddy Long cameo and not deliver on the tag team match. As a whole, the segment wasn't bad, it had its moments, but it felt forced and over produced. I am sure that they drew this up and said, "Man, thee guys verbally jousting on ladders will be awesome" but it looked silly. Ambrose wanted to fight, what stopped him from doing what he eventually did, and drop down and attack? The good news is that it was shorter than the usual talking segments and they set up three strong singles matches for the evening.
Cesaro vs. Chris Jericho: JIP, with them working back and froth. Each man had a little tease of an extended segment of control, but then the other would fight back. Jericho finally took control prior to the commercial break. Post break, Cesaro made his comeback and got a near fall off of an uppercut. Cesaro then tried the swing, but Jericho countered it into a roll up for a near fall. Cesaro looked for one more uppercut, but Jericho caught him with a code breaker. Jericho had to go to the floor to roll Cesaro back in, and only got a near fall due to that. They had a great closing stretch, using their signature stuff and Cesaro looking to decapitate Cesaro with uppercuts. Cesaro would counter out of the walls and score with the giant swing. Cesaro then got the sharp shooter, and Jericho tapped. I loved the finish there, as Cesaro getting a win with the sharp shooter (over a major opponent) was needed to make it a serious part of his arsenal going forward. This was a strong effort by both, although I felt Cesaro brought way more fire, and one of the more enjoyable Jericho matches in a while.
– We get footage of the Club beating down John Cena. Cena vs. Styles is official for the MITB PPV.
– We get a Muhammad Ali video tribute.
– We get a video package on the Rollins/Reigns WWE Title feud, focusing on Rollins. They showed a lot of footage from the Rollins Network 24 special, which was awesome, and completely portrays him as a babyface coming back to fight for the title he never lost. They tried to do some creative editing there, but Rollins still comes off like the face here. You guys have the natural story, and Reigns has been so much better when he comes off as a give no fucks, condescending heel, roll with it. Anyway, thankfully they used their awesome video making skills to build to the match. I have repeatedly said that they need to do it more often, and was glad to see it here.
Non-Title Match: Champion Rusev vs. Jack Swagger: Titus O'Neil is out on commentary for out Smackdown rematch special. Rusev controlled with ease for the first two-minutes, Swagger made his comeback and scored with the ankle lock but Rusev bailed to the floor. They both stared at each other, and charged and then did a double clothesline spot on the floor. They battled to make it back in the ring; Rusev shoved Swagger into Titus and beat the count. Post match our American hero fought off his two heel attackers to escape with his title. So Rusev can beat O'Neil on Smackdown, but they have to get extra cute here to allow a way for Titus to run him off. How about just have Rusev mow through low card goofs, and here us an amazing idea, LET TITUS WRESTLE ON RAW & SMACKDOWN if he is going to challenge for a title. This did nothing to make me want to see the upcoming title match, Titus feels like a complete placeholder because all he does is make cameo appearances.
AND HIS NAME IS JOHN CENA: Cena put over the anticipation of he and Styles' meeting last week, and how it was a change from the fans chanting lets go Cena/Cena sucks. But last week was different as the crowd chanted for he and Styles for over two-minutes. Cena then said he only felt electricity like that one time, and that was with the Rock. Cena claims that they had a Mania dream match lined up, but now he wants to know why Styles took the easy road. This brought out Styles, Doc and Karl to the stage. The crowd was hot and Cena wanted to why Styles had to involve his friends, and Styles said that it was all part of the plan. Styles says Cena is great on the morning shows, the night shows and on the mic; but Cena insults him every time the bell rings. "It burns you up inside that even on your best day, you can't beat me." Cena says it's embarrassing that Styles is using such outdated material. Cena knows Styles worked two decades to get here, and then when he got here in the Rumble and did NOTHING. He failed to win the title and FAILED again. All of Styles' yes-man have been pumping him up for years, claiming he's the beat and not a bust. Cena says Styles couldn't get past Roman Reigns, and now he has John Cena to worry about. Styles says he has succeeded over the world, desperate is not being able to go anywhere else. He has nothing to prove, but he also has nothing to lose. Styles even said, "guys like you bury guys like me, and these guys are my insurance policy. The Club made their way to the ring and surrounded Cena, but New Day made the save. I really liked this, both guys were on and Styles carried himself against Cena on the mic. They did a good job of mixing in reality (not too sooty, but just enough) and also making the match feel important. There was some great passion from both guys in the segment.
– Enzo and Cass did their usual shtick, with a shout out to Ali included.
Enzo and Cass vs. The Vaudevillains: Solid stuff early, Enzo and Cass controlled with ease. English then grabbed Enzo and tossed him into the ropes like he did at Payback. CASS GOT FUCKING PISSED. He then snapped and put the big beat down on English, leading to him getting disqualified for kicking too much ass. Cass took out both of the Vaudevillains, and stood tall as Enzo slid back into the ring, looking concerned. I am not sure how to take that segment; on the surface it appears that Cass is concerned about his little buddy. On the other hand Enzo looking concerned over Cass snapping and taking two men out feels like Vince getting prepared for the brand split and his attempt to make Cass a singles star. Hopefully they have a good plan going forward, I love Enzo, but do feel he'd be stronger as a manager.
– Sami Zayn and Alberto Del Rio argued about the MITB match.
– Teddy Long arrived in Stephanie's office, playing his theme music on his phone. He proposes a fatal four-way tag match (Enzo and Cass, Vaudevillains, The Club, New Day) for the titles at MITB. She then of course kicked him out, called marketing and booked the tag match Long suggested for MITB.
Alberto Del Rio vs. Sami Zayn: Solid back and forth before going to the floor, Zayn missed a moonsault off the barricade (Del Rio just sort of walked to him and not into it) and we took a commercial break. Zayn got some run post break, but Del Rio hit the backstabber and took control. Del Rio never got a fully developed heat here, as they went largely back and forth. Del Rio countered the helluva kick, hit a run up enziguri and tapped Zayn in the ropes. Zayn fought off Del Rio once, but ended up trapped again. Del Rio climbed the ropes, and Zayn politely grabbed the ropes and held himself up for Del Rio's shitty double stomp. That was a rather flat match and a bit too much of a definitive victory for Del Rio. Prior to the match, valiant face Sami Zayn promises to win, Del Rio tells him bullshit. Evil heel Del Rio then mostly dominates and wins the match cleanly. This was the opposite of Jericho vs. Cesaro, where both competitors looked good and were booked evenly until the finish.
– Ambrose and Owens meet backstage, Owens said that he was concerned for Ambrose, not just because of MITB, but because Ambrose has been off the deep end more than usual.
– We get a video package on the Rollins/Reigns WWE Title feud, focusing on Reigns this time. Again, they are shifting the narrative to keep Reigns the face, but I do feel that the videos are well done. I just don't understand why they wouldn't go with the flow.
Dean Ambrose vs. Kevin Owens: I really enjoyed the opening stretch here, both guys decided to go fast and furious to kick things off, nice aggression and actually appearing as if they were looking to one up the other. I felt that Zayn and Del Rio didn't have that. Owens got a short heat, Ambrose made a comeback and cut off Owens as he tried for the cannonball. Owens would take control back, only for Ambrose to counter the pp up powerbomb. But when Ambrose went for the suicide dive, Owens caught him, slammed him to the barricade and then hit the frog splash off the apron. They went back into the ring, and Ambrose avoided the pop up powerbomb and immediately hit the dirty deeds for the win. Ok then. Ambrose is clearly begun positioned as a top candidate to win, while Owens takes another loss (directly making him a favorite in WWE booking). I thought that the match was perfectly fine, but felt that the abrupt finish took away considering what Ambrose took on the floor seconds prior to the finish.
– Post match, Ambrose got the ladder and climbed to celebrate. Owens got his heat back by showing him off and teasing climbing, but opting not to.
– We get the same Young/Backlund video from Smackdown.
Charlotte Talks: Charlotte and Dana Brooke made their way to the ring. When she told Ric he was dead to her, she only meant professionally. They can still work out together, hang out together, but she doesn't want to share the spotlight with him. This brought out Natalya and Becky Lynch. They insulted each other, with Becky and Natalya saying that Charlotte uses everyone and then throws them away. Becky even earned Dana about what Charlotte does, as did Natalya/ No one there cared about this, and this is the time that we all need to remember that this is none better than the "pre-diva revolution" days; WWE's "bitches be crazy" mentality. This led to a brawl, with Dana and Charlotte standing tall. They peaked at Mania, and it went down hill and stayed there. Bad segments and short matches are the same no matter what you call the ladies. This was disappointing, especially if we end up with Charlotte vs. Natalya again.
– We get a video from the Shining Stars, they wrestled once as a team and are back to videos while Vince does his best to get that video library from Carlos.
– We got footage of Tyler Breeze shaving Fandango's back and talking hair follicle maintenance.
Tyler Breeze w/Fandango vs. R-Truth w/Goldust: Breeze and Fandango have matching gear, which I can appreciate. They wrestled for 40-seconds, Goldust ad Fandango ended up in the ring, they brawled a bit and FaBreeze bailed. This is he feud that doesn't end, yes it goes on and on my friends…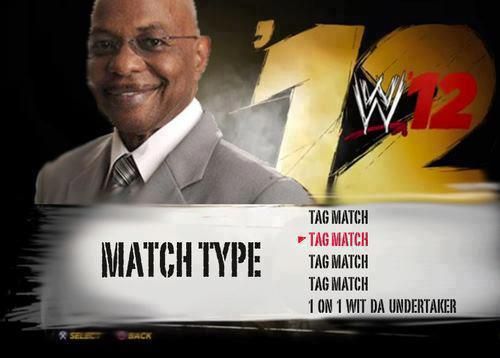 TEDDY LONG RETURNED TO MAKE A TAG TEAM MATCH BUT SECURITY TOOK HIM AWAY BEFORE IT BECAME A THING! SON OF A…
– Backstage, Stephanie met with Teddy Long. She properly cut off his balls, and then announced that SHE would run Smackdown.
– We get another Muhammad Ali video tribute.
– Next week on Raw, the Ambrose Asylum returns with Reigns and Rollins as guests.
– Becky Lynch faces Dana Brooke, again, on Smackdown. Dean Ambrose also faces Chris Jericho.
– The Club made their way to the ring. New Day made their entrances, and cut a promo on Doc and Karl getting into the four-way at MITB.
New Day vs. The Club: They faced off and brawled. Action spilled to the floor, as Kofi and Big E got sent to the steps. Woods stood on his own and hit a dive but then was laid out by a big boot. Styles hit the clash on Woods on the floor, and we went to a commercial with the Club standing tall and the match not officially beginning. Kofi and Big E returned form taking an injured Woods to the back, and this became a handicap match. Kofi and Big E were all fired up and controlled early, but were eventually cut off by the numbers game and the Club took the heat. Kofi made a big comeback, hit the SOS on AJ, and then it broke down. AJ then flew in with the springboard forearm and picked up the win. Post match, John Cena ran into to make the save and dropped Doc and Karl with ease, but AJ bailed to the floor. Doc and Karl distracted Cena, allowing AJ to attack him from behind; AJ had control but Kofi and Big E made the save, and Cena hit the AA on Doc. The match was just ok, more of a vehicle to give the Club a win via the numbers game/unfair advantage. It helps build to the two tag matches, and they also did a good job of keeping AJ and Cena part.
– End scene.
– Thanks for reading.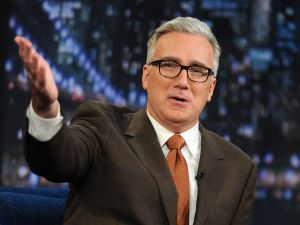 "Byyyyyyyyyyyyyyyyyyyyyye Felicia!"
6.4
The final score: review Average
The 411
Make sure to check out Cesaro vs. Jericho and the Cena/Styles promo segment, which were the highlights of the show. The rest was either average, or not worth your time.
legend