Csonka's WWE Smackdown 10.23.18 Review
October 23, 2018 | Posted by
Csonka's WWE Smackdown 10.23.18 Review
Csonka's WWE Smackdown 10.23.18 Review
OFFICIAL RESULTS
– Big Show vs. Kofi Kingston went to a no contest @ 1:40 [NR]
– The Usos defeated AJ Styles & Daniel Bryan @ 7:50 via pin [***]
– Rusev defeated Aiden English @ 1:25 via submission [NR]
– Rey Mysterio defeated The Miz @ 9:10 via pin [**¾]
– Randy Orton defeated Jeff Hardy @ 8:30 via pin [**¼]
---
– Follow all of my reviews at this link.
– I did a column, "Where Are They Now, The Cruiserweight Classic Finals Performers" which you can check out at this link.
– You can check out my top 36 matches of SEPTEMBER list at this link.
– Roman Reigns Reminds Us That Reality is a Cruel Mistress.
– Tonight continues the build to WWE Sweet Saudi Money II: Blood Money AND WWE Evolution: We Owe The Chicks for The Saudi Bullshit. It is also the 1000th edition of Smackdown.
Real time footage of Vince McMahon
Pancake Power: Former tag team champions The New Day arrive to kick off the show. The Bar will defend against the New Day at WWE Crown Jewel. They say that The Bar "lowered the bar" and cheated to take their titles last week. They thought Big Show was cool, but he flips more than a flapjack. Kofi wants payback tonight, and he doesn't care who it is. Big Show and the Bar arrive.
Big Show vs. Kofi Kingston: Kofi attacks at the bell and Show quickly cuts him off and lays in chops. Show then tosses him around and hits a chokeslam. Show hits another and a third. Everyone rushes the ring for the no contest. Big Show and the champions layout New Day with ease. Big Show vs. Kofi Kingston went to a no contest @ 1:40 [NR] This was a solid way to kick off the show, playing off of last week, and solidifying Big Show & The Bar as a dominating force and also setting the rematch for Crown Jewel.
– Commentary discusses Roman Reigns' announcement from Raw, and we get video from the show.
AJ Styles & Daniel Bryan vs. The Usos: This is a rematch from last week, which the Usos won. Jimmy & Bryan in to begin. They work into some back and forth, Jey tags in and Bryan takes him out and Bryan and Styles clear the ring and follow with stereo planchas. We go screen in screen and the Usos look to recover. Styles is in and grounds an Uso, and follows with kicks. Bryan tags in and double teams follow. The Usos make a tag and double team Bryan in their corner. They continue with quick tags, isolating Bryan and working more double teams. They ground Bryan, and lay the boots to him. Back to full screen and more double teams follow and the cover gets 2. Bryan fights them off with strikes and we then get a double down. Tags to Styles and Jey, Styles runs wild and hits an ushigoroshi for 2. Styles looks for the clash, countered, but Styles rolls into a calf crusher. Jimmy makes the save, it breaks down and Styles flies in and almost hits Bryan, but then hits him with an accidental PELE. The big splash Styles. The Usos defeated AJ Styles & Daniel Bryan @ 7:50 via pin [***] They had another good match, with miscommunication between Styles & Bryan leading to the more experienced team picking up the win. Hopefully, this gets the Usos back into the tag title picture following Crown Jewel.
– We get a Ronda Rousey vs. Nikki Bella video package.
– AJ Styles & Daniel Bryan and aren't happy. Dasha interviews them and AJ says it was an accident, just like last week. Bryan claims that AJ is lying and makes Pinocchio jokes before giving AJ a "too sweet good brother."
– Next is video of Charlotte visiting the WWE Performance Center and giving her big sister talk to the NXT ladies. Becky Lynch arrives and interrupts and talks shit on Charlotte, and tells them not to make friends because they will stab you in the back. Becky then attacks and they brawl until the trainees hold Becky back.
– We now get a promo from Charlotte, who says Becky has crossed a line and what she's done is unforgivable. She claims Becky changed and there is no going back. Charlotte plans to win the title back on Sunday and will stand over a friend that lost her way.
Aiden English vs. Rusev: Lana is out with Rusev. Rusev chases English at the bell and they brawl on the floor. Back in and English cuts him off, hits a neck breaker and lays the boots to Rusev. English tells Lana this is her fault, she throws a shoe at him, machka kick by Rusev and the accolade finishes it. Rusev defeated Aiden English @ 1:25 via submission [NR] Happy Rusev Day Aiden English, you're Rusev's bitch.
Miz TV With Rey Jr.: Miz welcomes us to the show. He puts over Smackdown 1000, and his win over Rusev to enter the WWE World Cup to determine the best in the world. He brings out Rey. Miz says the fans are happy to have him back, but wonders why Rey is back. Rey is happy to be back home, and Miz immediately runs him down as the little man looking to prove himself. Miz says that's very 90s of him, and people are over that and are into larger than life stars like himself. Miz claims to be the star of WWE and plans to win the world cup tournament because he's the best in the world. Rey is not impressed and says he is disappointed because he thought he was booked for Truth TV. Miz is not amused. Rey didn't come back to be on a dusty talk show, he came back to compete. He challenges Miz to a match. Miz refuses, saying no one wants them to fight. He of course attacks and lays the boots to Rey. Rey fights him off and Miz runs. Not bad, Miz was a great douche as usual and Rey working with him sounds like fun as an early program.
Rey Mysterio vs. The Miz: Rey attacks with kicks and strikes at the bell. The RANA follows as they brawl to the floor and Rey hits the sliding splash. Back in and Rey hits the high cross for 2. Rey follows with corner-mounted strikes, but misses a charge and Miz lays the boots to him. Miz takes control and grounds Rey. Rey escapes the skull crushing finale, hits a head scissors and Miz avoids the 619 and hits a DDT for 2. We go screen in screen as Miz works over Rey on the floor. Back in and Miz grounds things with a camel clutch, and then tosses Rey to the floor. Rey struggles back in. Back to full screen and Miz follows with IT kicks and covers for 2. Miz slams him to the buckles, pulls Rey up and looks for a super skull-crushing finale, but Rey counters and sends Miz to the mat. Rey heads up top and follows with a seated senton and then a head kick. The enziguri follows, but Miz cuts him off with a neck breaker for 2. The big boot follows and Miz covers for 2. Rey battles back, 619, and the splash finishes Miz. Rey Mysterio defeated The Miz @ 9:10 via pin [**¾] This was a pretty good match, with Rey picking up another win ahead of Crown Jewel, and gaining momentum for the WWE World Cup to determine the best in the world.
Naomi & Asuka vs. Mandy Rose & Sonya Deville: This was originally advertised as Naomi vs. Mandy. The IIconics arrive and talk about Evolution. They plan to win the battle royal. Lana now arrives and then Carmella. She says no one wants to hear talking, they want a dance break and we get a dance break. Zelina Vega arrives and we end up with a massive brawl, with "eliminations" to hype the battle royal. Asuka lays out Vega to stand tall. No match. This was the old "everyone not regularly on TV or with a solid story" WWE go to in order to build a battle royal booking. It was fine but predictable.
– Shane McMahon is alive and back for a second week in a row. Shane puts over WWE Evolution. He then talks about Crown Jewel, and the world cup to determine the best in the world. They chant for CM Punk and Shane says he's not in the tournament. He thinks someone from Smackdown will win and sends up to our main event. I have no idea what the purpose of that was; I just think they wanted to remind us Shane is part of this show.
Randy Orton vs. Jeff Hardy: Jeff takes early control until Orton lays in uppercuts. He takes Jeff to the floor and repeatedly slams him to the steps. Back in and Orton covers for 2. Orton lays in the stomps to Jeff, and then grounds things. Orton then hits a dropkick for 2. Orton now puts Jeff in the tree of WHOA and lays the boots to him. Orton rips at Jeff's ear, and then slams him to the announce table and then suplexes him onto it. Back in and Orton covers for 2. Jeff fires back, lays in rights and an atomic drop, leg drop and basement dropkick for 2. Orton fights off a twist of fate but Jeff hits whisper in the wind for 2. Jeff hits a twist of fate, and heads up top and Orton rolls away and to the floor. Jeff then misses a swanton from the apron. Back in and Orton sets, the RKO is countered into a backslide for 2. The RKO follows and Orton wins. Randy Orton defeated Jeff Hardy @ 8:30 via pin [**¼] This was an ok but very lethargic match with next to no real energy at all. It was a really flat way to end the show.
– End Scene.
– Thanks for reading.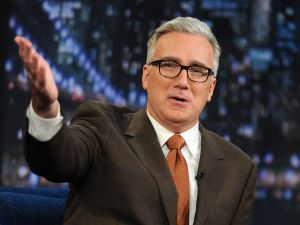 "Byyyyyyyyyyyyyyyyyyyyyye Felicia!"
6.2
The final score: review Average
The 411
Tonight's WWE Smackdown was a solid, but forgettable show. While they did some hype for Crown Jewel & Evolution, in many ways it felt like a replay of the last few weeks with no real new ground broken. I was also not crazy about the world cup guys working matches against each other ahead of the tournament.
legend