Csonka's WWE Smackdown Review 12.06.16
December 6, 2016 | Posted by
Csonka's WWE Smackdown Review 12.06.16
Csonka's WWE Smackdown Review 12.06.16
OFFICIAL RESULTS
– Smackdown Tag Team Title Match: Champions Randy Orton & Bray Wyatt vs. Heath Slater & Rhyno @ 9:50 via pin [***]
– Natalya vs. Carmella went to a double countout @ 1:15 [NR]
– The Hype Bros defeated The Ascension @ 3:41via pin [**]
– Baron Corbin defeated Kalisto @ 3:10 via pin [***]
– Chad Gable defeated Tyler Breeze @ 2:50 via pin [NR]
– IC Title Match: Champion The Miz defeated Dean Ambrose @ 13:44 via pin [***½]
---
– FYI, The Vaudevillains have been reduced to puppets on the Pre-show.
Hmm… @GotchStyleWWE & @WWEDramaKing look a little different tonight on the #SDLivePreShow… @ReneeYoungWWE @BookerT5x pic.twitter.com/AXrFkydQA2

— WWE Universe (@WWEUniverse) December 7, 2016
– We get highlights from TLC.
AJ Styles talks: Styles limps his way to the ring, partly due to his ankle injury and partly due to the fact that he tore himself a new asshole at the PPV. Styles runs video from TLC showing his torn up tights, but at TLC he did everything he said he would do. The only issue tonight I that he's not medically cleared to face Ellsworth tonight. Ellsworth arrives and shadow boxes, so Styles makes fun of him. Ellsworth mocks Styles for being in a boot and claims Styles is faking and that Daniel Bryan is protecting him. Ellsworth claims to have his number and says Styles is ducking him. Ellsworth also claims he is the reason Styles is champion, and says Ellsworth Is drinking his own "chin and tonic," before reminding Ellsworth he only has what he has thanks to Ambrose, but he burned that bridge. Styles also warns Ellsworth that Ambrose doesn't know when to stop, and here comes Dean, who attacks and lays out Ellsworth with Dirty Deeds. I loved that Ambrose attacked and stayed away from the comedy here. Ellsworth being completely delusional was also entertaining.
– Bray, Randy & Luke are here.
Champions Randy Orton & Bray Wyatt w/Harper vs. Heath Slater & Rhyno: Slater and Orton started things off, Slater tried to fire up but Orton slammed him to the mat. Slater managed a high cross on Bray, Rhyno in and ran wild on Bray for a bit, and we took the commercial break. Post break, The Wyatts worked the heat on Rhyno, Orton and Bray together work well as a team and are way more interesting together. Rhyno tried to fight back against Orton, put some run together and then got the hot tag to Slater. Great energy from Slater here, it broke down and Rhyno got sent to the floor. Bray looked for Sister Abigail, but tagged Orton in and allowed him to hit the RKO for the win. Champions Randy Orton & Bray Wyatt vs. Heath Slater & Rhyno @ 9:50 via pin That was a good opener, a bit better than the PPV match as they had more time and worked well together. I like the little things between Orton & Bray, the saves, the being kind to one another and allowing the other to pick up the win as they continue to bond, and Luke Harper on the outside looking in. It's all working together really well. Also, the champions picking up clean and dominating wins is a good thing.
– Kalisto will have a rematch against Baron Corbin tonight.
Natalya vs. Carmella: Natalya attacked right away and they brawled. Natalya chased Carmella to the back, and that is where Natalya ran into Nikki, and tried to defend herself. Natalya vs. Carmella went to a double countout @ 1:15 [NR] This was simple, Natalya wanted the match because Carmella revealed that Natalya attacked Nikki at Survivor Series. Carmella says Natalya attacked out of jealousy. We also got the first Natalya/Nikki confrontation, and they held back on the physicality. Which I appreciated as the program is just beginning.
– Baron Corbin doesn't give a shit about having to face Kalisto again. He plans to squash him like a bug.
– We get a pre-tape from The Ascension, climbing that they will rise in this new tag team landscape.
The Hype Bros vs. The Ascension: Mojo got sent to the floor right away, the Ascension then took the heat on Ryder. Solid heat from the Ascension overall, Mojo got the hot tag, ran wild and hit a full nelson slam for 2. Hype Ryder on Viktor and the Hype Bros win. The Hype Bros defeated The Ascension @ 3:41 via pin [**] It was not bad, but just sort of existed. It worked because a low level face team is now building some momentum to be fed to The Wyatts.
Miz TV With Dean Ambrose: Miz took the proper time to gloat about his victory and retaining his title, and then introduced Ambrose. Miz questioned how angry Ambrose must be following the way he lost at TLC. Ambrose says he is not angry, and tried to act like he was Ellsworth's savior, while Miz pointed out that Ambrose was using the little fella. Mi claimed Ambrose ruined our chance to see Ambrose vs. Ellsworth, Ambrose got angry and Miz hid behind Maryse as Miz continued to remind him of his failure at TLC. Miz then gave Ambrose a MIZ PARTICIPATION AWARD, and Ambrose got YOU DESERVE IT CHANTS. Miz, "You may not have won, but you tried." Daniel Bryan then arrived, and stopped Ambrose from attacking Miz RIGHT NOW and booked Ambrose vs. Miz for tonight's main event… FOR THE IC TITLE! The Miz was a spectacular asshole there.
Kalisto vs. Baron Corbin: These two had a very good match at the PPV, succeeding despite the historically lame chairs stipulation. Kalisto used his sped advantage early, trying to avoid Corbin, but Corbin cut him off and celebrated his being bigger and having greasier hair. Corbin sent Kalisto to the floor, they worked the count out tease, but Kalisto hit the moonsault press to the floor. Back in and Kalisto scored a roll up and then a tornado DDT and spike RANA for 2. Corbin then countered a tornado DDT into a sweet ass end of days for the win. Baron Corbin defeated Kalisto @ 3:10 via pin [***] It was short, but damn enjoyable. Corbin and Kalisto have developed a great big man vs. little man chemistry, and I am digging the feud.
– Nikki Bella met with a random foreign child backstage, and had an odd conversation I had no interest in.
.@PrincessSGB accepted Nikki @BellaTwins' invitation to #SDLive, and she's HERE catching up backstage with #TheFearlessOne! pic.twitter.com/JEGpHsHoan

— WWE Universe (@WWEUniverse) December 7, 2016
Chad Gable vs. Tyler Breeze: Alpha got issued tickets by the Fashion Police earlier today. They worked a quick back and forth, Gable got the hanging arm bar in the ropes, but Breeze quickly fought back with the belly to back suplex. Gable then pulled Breeze to the floor, and then suplexes by Gable followed and on the floor Jordan tossed Fandango around. In the ring, Gable basically hit a version of the chaos theory for the win. Chad Gable defeated Tyler Breeze @ 2:50 via pin [NR] It was a short match, but a really solid effort from both. I like little matches like this, because it should led to secondary tag team feuds, which we need while the Wyatts clean things out as Alpha continues to rise up the ranks.
Alexa Bliss' Championship Celebration Anticipation Station: Bliss says she proved that happy endings do not exist. The crowd chanted for Lynch, Bliss got a bit flustered and claimed that, "this little bitch now runs the division." Lynch then arrived, and Bliss was not pleased by this. Lynch admits she failed at the PPV, but can't stand by and allow Bliss to think she's in charge. Bliss doesn't care about the WWE fans, because this is her era. "Call me whatever you want, but just call me champion." Lynch wants her rematch, right now, but Bliss bails like a good little heel. This was a solid segment to set up the rematch, and got better after Bliss got over being flustered. I love that Lynch is so pissed about losing the title and is disappointed in herself, all too often title loses are brushed off with little care.
Looks like @BeckyLynchWWE will have to wait another day for her #SDLive #WomensChampionship rematch against @AlexaBliss_WWE! pic.twitter.com/XQ3JoZIOZN

— WWE Universe (@WWEUniverse) December 7, 2016
Champion the Miz vs. Dean Ambrose: They went back and forth, with Ambrose sending Miz to the floor buy Miz used Maryse as a shield to stop Ambrose's suicide dive. Post break, Miz mocked Bryan, hitting the shotgun dropkick and then the corner clothesline. Ambrose cut off Miz and teased dirty deeds, and then cradled Miz for 2. Mauro is gotten to, bitching about Twitter trolls. Miz then started to attack the knee of Ambrose, looking to soften him up for the figure four. Knee breaker by Miz as he continues his assault. Ambrose kept fighting back, looking for cradles, but Miz locked in the figure four. Ambrose escaped, and low bridged Miz to the floor. Ambrose then hit the suicide dive, already shaking off the knee work of the Miz. Back in and a short DDT by Miz got a cover for 2. Miz worked the Daniel Bray kicks, roll up by Ambrose got 2. Ambrose then hit the jawbreaker lariat, went up top and Miz cut him off. Miz hit the Bryan knee strike and here is James Ellsworth, and Ambrose got a roll up for 2. Skull crushing finale by Miz and he retains. Champion The Miz defeated Dean Ambrose @ 13:44 via pin [***½] I got the Ellsworth interference at TLC, but now it feels like one of those things that Vince fell in love with and will run into the ground. Miz wins again, by hook or by crook, and It works well for him because he comes of as such an asshole. This was an overall good main event, with both guys working really hard after brutal matches at TLC. Considering they had to rewrite due to AJ's injury, it came off well. Also, I now want to see Ambrose go insane and destroy Ellsworth.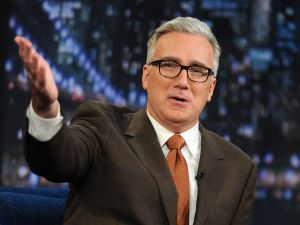 "Byyyyyyyyyyyyyyyyyyyyyye Felicia!"
7.0
The final score: review Good
The 411
This was a strong post PPV edition of the show; easy to watch and overall it feels like the show knows where it wants to go.
legend