Csonka's WWE Smackdown Review 2.06.18
February 6, 2018 | Posted by
Csonka's WWE Smackdown Review 2.06.18
Csonka's WWE Smackdown Review 2.06.18
OFFICIAL RESULTS
– Non-Title Match: Charlotte defeated Liv Morgan @ 8:01 via submission [**]
– The Bludgeon Brothers defeated Jimmy & Johnny Boots & Tights @ 1:23 via pin [NR]
– US Title Match: Champion Bobby Roode defeated Rusev @ 15:50 via pin [***¼]
– Shelton Benjamin & Chad Gable defeated Ascension @ 3:47 via pin [**½]
– #1 Contender's Match: Kevin Owens vs. Sami Zayn went to a no contest @ 14:00 [***]
---
– Follow all of my reviews at this link.
Shane Talks: Shane McMahon opens the show, and is not pleased about tonight's main event, of Owens vs. Zayn, because he doesn't feel that they deserve a title opportunity. But Daniel Bryan does, so he brings him out. Shane gives the big land of opportunity speech, and says he and Bryan has to listen to the fans and give them what they want. Shane says Bryan is giving the same two guys a chance, and thinks someone else deserves a chance. Bryan defends his decision after the ref's mistake at the Rumble. Bryan says Sami & Kevin will tear themselves apart for a title shot, something Shane should enjoy. Shane is upset because Bryan is rewarding them when they are undeserving of it. Shane praises Bryan's yes movement, and declares the yep movement as a cheap knockoff. He also knows that Bryan would love to still be competing in the ring, but Shane says Bryan is living through Kevin & Sami. AJ Styles now arrives, and talks about defending his title and competing at a top level. He was put on the planet to be phenomenal and was built for the grind. But he can't stand management obsessing over Kevin & Sami. And that is because it affects him, and asks them to stay out of the way tonight, because he can handle his business. This was a solid opening segment, with good promos by all, but it's still the same shit we've been dealing with for weeks. It just doesn't feel that it's really moving along at all.
– New Day hangs out with pancakes and answers Twitter questions.
– AJ runs into Nakamura, who says he will beat him at WrestleMania.
Champion Charlotte vs. Liv Morgan: Riott & Logan are at ringside. Charlotte attacks right away, working over Liv in the corner. She bails. We go screen in screen, and backing Charlotte continues to control. The clothesline follows, and Liv bails again. Back in and Charlotte misses a charge, Charlotte gets distracted, and that allows Liv to stun her off the ropes. Liv takes control, grounding the action with a Japanese stranglehold. Charlotte fights to her feet, but Liv slams her back down. Back to full screen, and Liv lays the boots to her. She slams her to the buckles, but Charlotte fights back with chops. The suplex and running boot connects, Charlotte up top but gets distracted and Liv pulls her off the ropes. Liv follows with the double stomp, covering for 2. Liv grounds the action once again, but Charlotte counters but Liv gets a victory roll for 2. Charlotte cuts her off with a neck breaker and spear. Charlotte takes out Logan as Ruby pulls Liv to the floor. The ref tosses Logan & Riott. Back in and Charlotte hits the running boot, the figure eight follows and Liv taps. Charlotte defeated Liv Morgan @ 8:01 via submission [**] This was an overall ok match, but felt very flat, and there was no real tease of Liv winning.
– We get a black history month video package.
– Renee interviews Kevin Owens. He says it's all up to Sami if they remain friends, if he can handle losing to him tonight.
The Bludgeon Brothers vs. Jimmy & Johnny Boots & Tights: Harper attacks at the bell, just decimating one dude and then Rowan attacks the other on the floor. The killer bomb and double crucifix bomb end things quickly. The Bludgeon Brothers defeated Jimmy & Johnny Boots & Tights @ 1:23 via pin [NR] Exactly what it needed to be as the Bludgeon Brothers work towards a tag title shot.
– The Usos arrive post match walking by the big lads. Promo time for the Usos, as they say they will explain what being locked down means. It has nothing to do with being arrested and going to jail, it's a state of mind. They turn your mind in to a prison, one that they run. People are hungry & thirsty for what they want. Some want to sleep on the Usos, but 2017 was their year as they changed, going from all right to match of the night. From Samoan drops to superkicks, and you can't sleep until they say so. It's not paranoia, it's the Usos. These guys have been killing it all around, delivering every week.
– Here is the Smackdown top 10 list…
The Superstars of #SDLive have voted, and @WWEDanielBryan is ready to reveal the official #SmackDownTop10 list! pic.twitter.com/wEjbSzLH8K

— WWE (@WWE) February 7, 2018
10. Tye Dillinger
9. Randy Orton
8. Becky Lynch
7. The Usos
6. The New Day
5. Bobby Roode
4. Naomi
3. Shinsuke Nakamura
2. Charlotte
1. AJ Styles
– Aiden English sings Rusev's introduction because it's Rusev day after all.
Sing with @WWEDramaKing… #SDLive #RusevDay

🎶 IT'S RUSEV DAAAAAYYYYYYYYYYYYYYYYYYYYYYYYYYYYYYYYYYYYYYYY! 🎶 pic.twitter.com/5osqW8uguI

— WWE Universe (@WWEUniverse) February 7, 2018
US Title Match: Champion Bobby Roode vs. Rusev w/Aiden English: They lock up to begin, work to the corner and we get a clean break. Roode looks to ground the action, but Rusev turns things around and they work to the feet. Rusev fires up with a shoulder tackle. Post break, and Roode is making the comeback, hitting the blockbuster for 2. Rusev then cuts him off with the sack of shit slam. He then follows with rights and kicks. Rusev follows with a suplex, covering for 2. Rusev then follows with elbow strikes, and keeps Roode grounded. Roode battles back to his feet, fires up and starts running wild on Rusev, hitting the neck breaker, and covering for 2. Roode up top, hits the clothesline, and celebrates until English distracts him. Head kick by Rusev gets a good near fall. We go screen in screen, with Rusev maintaining control. They battle up top, and Rusev hits the superplex, covering for 2. Back to full screen, and Roode looks for the DDT, but gets cut off with a knee strike. Rusev then runs into the spinebuster for a good near fall. Roode takes out English, but Rusev rolls him up for 2. Rusev fights off the DDT, and hits the superkick. The accolade attempt is countered into a roll up for 2. Rusev now rolls into the accolade, but Roode escapes and hits the glorious DDT for the win. Champion Bobby Roode defeated Rusev @ 15:50 via pin [***¼] This was a good back and forth match, easily the best thing on the show, but not a happy Rusev day. I liked the post match as well, as Orton in the US Title mix is new and gives him something to do.
– As Roode celebrates, Orton flies in with an RKO! He then lays out English & Rusev with RKOs.
Don't celebrate TOO SOON, @REALBobbyRoode… #SDLive #USTitle @RandyOrton pic.twitter.com/8k7z9hf28B

— WWE (@WWE) February 7, 2018
– Shelton & Gable make fun of the Fashion Police, and questions how they are still in their division. This week, they target the Ascension.
Shelton Benjamin & Chad Gable vs. Ascension (Konnor & Viktor): Konnor in with Benjamin, he takes early control until Benjamin cuts him off with a spin kick. Konnor misses a charge, Gable attacks his knee and Benjamin follows with a high knee strike. Gable tags in as they continue to attack the knees of Konnor, grounding the big man. Gable continues to work the knee, but gable monologues and gets caught with a flapjack. Viktor gets the hot tag, for the first time in forever, and is making the most of it and covers for 2 as Benjamin makes the save. It breaks down. Gable hits chaos theory and then the doomsday powerbomb finishes it. Shelton Benjamin & Chad Gable defeated Ascension @ 3:47 via pin [**½] That was a fun and solid little sprint as Gable & Benjamin continue their rehab tour.
– Sami prepares for the main event, and Renee interviews him. Sami says this is his chance to step out of Kevin's shadow. They are best friends, but have fought several times, and knows what he has to do to win.
– AJ Styles joins commentary.
#1 Contender's Match: Kevin Owens vs. Sami Zayn: They work a very basic back and forth to begin. Sami picks up the pace, hitting arm drags and grounding Kevin. Things slowly get heated as Sami lays in ground and pound. Kevin bails and talks trash. Kevin backing but Sami lights him up and sends him back to the floor. Post break, and Sami hits a big boot, but gets turned inside out with a lariat. Kevin follows with strikes, and then an enziguri. The last shot follows for 2. The cannonball is countered, and Sami follows with a tornado DDT, covering for 2. They work to the corner, Sami sets Kevin up top, follows but Kevin fights him off and knocks him to the mat. The senton by Kevin eats knees. Kevin bails to he floor, and Sami looks for the through the ropes DDT and connects. Back in and Sami's helluva is countered by a superkick. Kevin up top and hits the frog slash, covering for 2; good near fall there. Kevin talks shit, telling Sami to stay down. Sami counters the pop up powerbomb and Sami follows with a half and half suplex and blue thunder bomb for a good near fall. Kevin bails to the floor, Sami follows and then talks shit to AJ. AJ shoves them together and that's a no contest. Kevin Owens vs. Sami Zayn went to a no contest @ 14:00 [***] This was a good match as these two know how to work with each other so well, but the finish was completely disappointing/predictable. Predictable isn't always bad, but in this instance it is, because we're right back where we started, with AJ, Kevin, & Sami working each other and Daniel Bryan making another "questionable decision" to further his feud with Shane McMahon.
– Bryan announces that both Sami & Kevin will compete at Fastlane in a triple threat match for the WWE Title.
– Baron Corbin faces Dolph Ziggler next week.
HE'S BAAAAAACCCCCCKKKK! @HEELZiggler returns to action against @BaronCorbinWWE NEXT WEEK on #SDLive! pic.twitter.com/b1ORMpdtQP

— WWE (@WWE) February 7, 2018
– End Scene.
– Thanks for reading.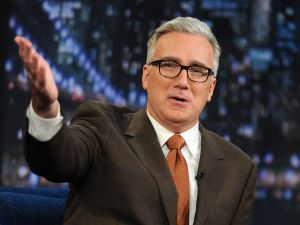 "Byyyyyyyyyyyyyyyyyyyyyye Felicia!"
6.4
The final score: review Average
The 411
Tonight's episode of WWE Smackdown was an overall rock solid show, and better than last week's effort. While we had a couple of good matches, my issue is that the show was book-ended with the same old shit with Shane, Bryan, AJ, Kevin, & Sami, which is taking away from my enjoyment of the show.
legend