Csonka's WWE Smackdown Review 2.13.18
February 13, 2018 | Posted by
Csonka's WWE Smackdown Review 2.13.18
Csonka's WWE Smackdown Review 2.13.18
OFFICIAL RESULTS
– Non-Title Match: Champion Charlotte defeated Sarah Logan @ 10:22 via pin [**]
– Baron Corbin defeated Kevin Owens @ 10:50 via pin [**½]
– New Day defeated Shelton Benjamin & Chad Gable @ 5:15 via pin [*½]
– Dolph Ziggler defeated Sami Zayn @ 15:17 via pin [***¼]
---
– Follow all of my reviews at this link.
– Ziggler arrives, and Corbin's music hits, but he doesn't come out because Kevin & Sami are kicking the shit out of him. He tries to fight back, but fails and gets more of an ass kicking. They now head to the arena and Sami & Ziggler brawl in the crowd. Kevin joins in and they beat down Ziggler. Ziggler tries to fight back, fails and eats a helluva kick. Corbin returns and attacks, but is quickly cut off. Smackdown dad Adam Pearce arrives to break things up. I liked this, it was a thankfully different open to the show, and it makes sense that Sami & Kevin don't any anyone else in the match.
SD Women's Champion Charlotte vs. Sarah Logan: Ruby & Liv are at ringside with Logan. Lynch & Naomi are out with Charlotte. They lock up, and Charlotte shoves Logan away. They work to the mat, with Logan overpowering Charlotte. Charlotte counters and hits a rough looking hip toss and running boot. We go screen in screen, as Charlotte maintains control. Logan cuts her off, sending the champion to the buckles. Logan now works knee strikes, and dumps Charlotte to the floor. Charlotte back in and Logan lays the boots to her and follows with rights. She then grounds the action. back to full screen, and Charlotte hits a suplex but Logan fires back with chops. Charlotte returns fire, lighting up Logan, but Logan tackles her down, covering for 2. Logan follows with a butterfly suplex for 2. Logan again grounds things, but Charlotte fights out and hits a running knee. Logan hits a double knee charge, covering for 2. Logan now follows with boots and strikes, and covers for 2 and then grounds things again. Logan now hits a short-armed clothesline for 2. Charlotte misses a big boot and Logan hits a belly to back suplex for 2. They trade strikes, but Logan slams Charlotte to the buckles. Charlotte cuts her off and hits natural selection and that's that. Champion Charlotte defeated Sarah Logan @ 10:22 via pin [**] Logan got a lot in, which was nice to see, but the match was painfully bland and lethargic.
– Charlotte & friends celebrate, and it looks like Charlotte vs. Riott next week.
– Shane & Bryan meet backstage and Shane is again upset with Kevin & Sami. Corbin will face Kevin & Ziggler will face Sami, if they win their matches, they are into the Fastlane main event. If Sami & Kevin get involved in each other's matches, they are out of Fastlane.
Baron Corbin vs. Kevin Owens: If Corbin wins, he's in the Fastlane WWE Title match. Kevin attacks at the bell, working over Corbin's previously injured ribs. They brawl to the floor, and Corbin rolls Kevin back in, but Kevin takes over back in the ring. Kevin to the ropes, but Corbin cuts him off with a big right, sending Kevin to the floor. He follows and slams Kevin to the barricade and then rolls him back in. Kevin bails back to the floor and posts Corbin. Back in and Kevin again targets the ribs. Kevin follows with the cannonball, covering for 2. Post break, and we're brawling on the floor, but Corbin cuts himself off, missing a charge and running into the steps. Back in and Kevin hits the running senton for 2. Kevin grounds the action, but Corbin fights back, hitting a choke breaker for the double down. Corbin hits the out and in bossman lariat, covering for 2. Corbin sets Kevin up top, follow shim up and Kevin follows with head butts and then Corbin posts himself, and Kevin covers for 2. Kevin back up top and Corbin cuts him off, they trade strikes sand Kevin then stuns Corbin off the ropes, but runs into deep six. Kevin hits the superkick, but Corbin catches him with end of days to win and heads to Fastlane. Baron Corbin defeated Kevin Owens @ 10:50 via pin [**½ ] This was a perfectly solid back and forth match, with Corbin winning clean as a sheet. But they really need to vary Corbin's matches, because he constantly runs into things and looks like a complete fool. It's become a lazy way to take control of him in his matches.
– Roode puts over the title and the US Challenge, noting that he admits he took the Open Challenge from Cena. He respects Cena and will continue the challenge. Roode opens up the challenge to anyone, but teases hoping Orton will challenge him face to face. Randy Orton arrives, and then Jinder Mahal also arrives. Mahal runs him down, noting that Orton was so low on the Smackdown top 10. Um Jinder, you weren't even on the list. He then claims he respects Orton, but says the rest of the roster thinks Orton has peaked. Orton says he doesn't care about the top 10 list, hell of a way to put over that concept. Jinder keeps talking shit, mocking Orton for Roode being higher on the list. Jinder then says Roode wants to be a legend killer, and Roode cuts him off and mocks him for not making the top 10. Roode says no one respects Jinder, but that he does respect Orton. But adds that Orton is only #9 because everyone is sick of Orton's attacks. Orton then RKOs the Singh, but Mahal then lay out Orton & Roode with the Khallas. Well it looks like we're shifting to triple threat feud for the US Title, which doesn't exactly excite me, especially with the WWE Title match already a four-way and possibly a five-way match.
– New Day makes their way to the ring, and there is a table with pancakes set up in the ring. They say today is fat Tuesday, aka pancake Tuesday. They claim Big E will eat over 100 pancakes here tonight. Big E tries to eat pancakes and fails. . Shelton Benjamin & Chad Gable arrive and are not amused. They make fun of New Day, and Benjamin says new day have done a lot for pancakes and should open thier own pancake place and leave Smackdown's tag division to them. Woods defends the New Day as serious competitors, and brings up their tag title reign on Raw. He says no one wants to see Benjamin & Gable as tag champions. Gable then tosses a pancake to the mat and Benjamin does as well. Big E rescues the pancakes, and Gable tells them that no one likes pancakes. Benjamin says from now on, they're eating waffles and knocks more pancakes to the mat. Fucks sake this was bad, absolutely horrible.
New Day (Big E & Kofi) vs. Shelton Benjamin & Chad Gable: The match starts screen in screen, with New Day in control. Benjamin tags in and takes control on Kofi. Back to full screen, and Kofi fights back, but Benjamin hits a pop up knee strike for 2. Gable and Benjamin work quick tags, isolating Kofi. Kofi looks to fire up but Gable cuts him off with a rolling kick. Kofi tosses Gable but Gable pulls Big E to the floor to stop the tag. Kofi hits the stomp from the corner on Benjamin, and we get wholesale changes to Gable & Big E. Big E runs wild with suplexes, and hits the running splash for 2. Gable counters back with chaos theory! Phantom tag to Benjamin, as the ref was distracted. Midnight hour finishes Gable. New Day defeated Shelton Benjamin & Chad Gable @ 5:15 via pin [*½] This was a big old pile of MEH here, they have no clue what they want to do with Benjamin &Gable, they built them up and cut them off. they started to heat them up again only to get them into a match based off of pancakes, and cut them off again. It makes it almost impossible to care about them.
– Dolph cuts a promo about tonight's match; he wants to main event WrestleMania and will do so as WWE Champion.
– It looks like Riott Squad vs. Charlotte, Becky & Naomi will take place next week as the Riott Squad made the challenge via Twitter.
– The Usos cut a backstage promo about how they run this place, complete with Sesame Street words. The Bludgeon Brothers break a perfectly good TV as they do not approve.
– Kevin apologizes to Sami for losing earlier in the night. He tells Sami not to let him down tonight. Sami says there is no we at Fastlane, it's every man for themselves.
JUST ANNOUNCED: #TheRiottSquad @RubyRiottWWE @YaOnlyLivvOnce & @sarahloganwwe will battle @MsCharlotteWWE @NaomiWWE & @BeckyLynchWWE NEXT WEEK on #SDLive! pic.twitter.com/PGVI7qKCrD

— WWE (@WWE) February 14, 2018
Sami Zayn vs. Dolph Ziggler: If Ziggler wins, he's in the Fastlane WWE Title match. Ziggler is fired up and tries to attack right away, but Sami hides in the ropes. Ziggler grounds the action, but Sami makes the ropes and escapes. Lots of stalling as Sami keeps making the ropes for breaks. Ziggler finally starts putting some offense together, but Sami bails to the floor. Sami back in and lays in strikes on Ziggler, and then chokes him out in the ropes. Ziggler starts to fight back, but Sami cuts him off ad works him over in the corner. But Ziggler cuts off the high cross with a dropkick. Post break, and Sami has things grounded. He then follows with a clothesline, covering for 2. Ziggler hits a desperation DDT, and both men are down. Ziggler now hits the fameasser, covering for 2. Ziggler heads up top, Sami cuts him off, and crotches him. Sami follows with rights, heads up with Ziggler, but Ziggler lays in rights but Sami hits a SUPER XPLODER! They trade back and forth, Sami then catapults Ziggler to he post. The helluva misses and the zigzag connects but Sami kicks out. Sami counters a superkick and posts Ziggler. Sami posts him again. Ziggler manages to fire back, and cradles Sami for 2. Sami hits the XPLODER to the buckles and the helluva is countered by a superkick and Ziggler wins. Dolph Ziggler defeated Sami Zayn @ 15:17 via pin [***¼] This was a good main event, with a good layout and homestretch that made me doubt who would win. Both guys are obviously really good, and they delivered in the main event spot, on an otherwise forgettable show.
– End Scene.
– Thanks for reading.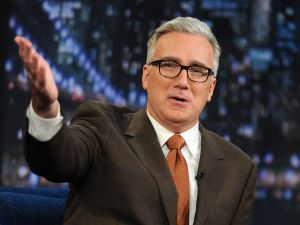 "Byyyyyyyyyyyyyyyyyyyyyye Felicia!"
5
The final score: review Not So Good
The 411
This week's episode of WE Smackdown was another flat episode overall. The main event was good, and most of the show was solid, but the pancake segment and match that followed were pretty bad overall. The women feel like they're on a treadmill, and while they are building for the PPV, nothing is really connecting with me or makes me feel like I need to watch the show.
legend