Csonka's WWE Smackdown Review 2.26.19
February 26, 2019 | Posted by
Csonka's WWE Smackdown Review 2.26.19
Csonka's WWE Smackdown Review 2.26.19
OFFICIAL RESULTS
– The Hardy Boys defeated The Bar @ 8:08 via pin [***]
– US Title Match: Champion R Truth defeated Andrade & Rey Mysterio @ 6:50 via pin [***½]
– Ricochet & Aleister Black defeated Rusev & Shinsuke Nakamura @ 10:10 via pin [***]
– Kevin Owens & Kofi Kingston defeated Daniel Bryan & Erick Rowan @ 16:30 via pin [***]
---
– Follow all of my reviews at this link.
– Hey all, after 6-weeks in the hospital and physical therapy facility following a severe infection and above knee amputation of my left leg, I am back in action. Please bare with me as my typing is a bit slow after so much time off and the reviews may be a bit different until I get back into form. Thank you.
Bryan & Kofi Contract Signing: Shane and Stephanie host the festivities. Shane put over Kofi huge as Bryan sat there all surly. Kofi was finally introduced, and took a lap before discussing his first WWE Title shot at Fastlane and fan support. Vince arrived, gave Kofi some praise, but then said he was replacing Kofi at Fastlane with Kevin Owens. New Day threw a fit and then bailed. This was interesting, as the crowd loved KO being back, but still cheered for Kofi after he left. I love KO, but am not a huge fan of the change when Kofi had so much momentum and support. I don't think Kofi and New Day are done dealing with this just yet.
– KO meets with Steph & Shane backstage, noting that he is glad Vince sees his talent. He wants to team with Kofi to face Bryan and Rowan tonight.
The Hardy Boys vs. The Bar: Well looky here, another surprise. The lake of reincarnation has done brother Matthew well. The Hardys ran wild early on, looking as if they hadn't missed a beat teamwork wise. The Bar quickly fought back, cutting off Jeff to take the heat. Matt got the hot tag, made the comeback, and the twist of fate and swanton put the Bar away to make Charlotte happy. The Hardy Boys defeated The Bar @ 8:08 via pin [***] With the Hardys back, there is even less room for Sanity & Tye Good Brothers. This was good with a really hot crowd and everyone working hard.
US Champion R Truth vs. Andrade vs. Rey Mysterio: This is an open challenge; Carmella & Zelina are at ringside. Andrade arrived, but Rey ran out past him and tried to steal the shot and we got a triple threat. The opening minute was all action with Andrade running wild. Post break, Truth & Rey hit a doomsday RANA on Andrade as the pace stayed quick. Carmella took out Vega allowing Rey & Andrade to continue their great work together. Truth retained with a desperation roll up on Rey. Champion R Truth defeated Andrade & Rey Mysterio @ 6:50 via pin [***½] On one hand I'm really happy for Truth getting to win like this, but I keep wondering when they are going to pull the trigger with Andrade. This was a very good sprint.
Charlotte Talks: Charlotte heeled it up by praising Vince for screwing Kofi, and claimed she was anointed to save the Mania main event by Vince because she's not a criminal like Becky or quitter like Rousey, claiming that they fear her. Charlotte claimed she was above both and a true champion. She will go to Raw so that she can be crowned the new Raw women's champion. While she didn't break any new ground, I thought the promo did the job of advancing Charlotte's side of the feud and also set her appearance for Raw and what will likely be a big angle.
Ricochet & Aleister Black vs. Rusev & Shinsuke Nakamura: Black & Nakamura started things off, working their striking and some mind games. The heels then took over, working the heat on Ricochet, and keeping him grounded. It didn't last long as Black tagged in and ran wild until Rusev cut him off and took control. He worked a solid heat, Black's selling was fine but the pacing really dropped during this portion. Ricochet would eventually run wild off of a hot tag, Rusev sold really well for him, and they worked well together overall, so much so I'd be down for a singles match. Black finished Nakamura with Black Mass as Ricochet took out Rusev with a dive. Ricochet & Aleister Black defeated Rusev & Shinsuke Nakamura @ 10:10 via pin [***] This was another good match that allowed everyone some time to shine and was a lot of fun.
– AJ cut a promo about needing to prove that this was still the house that he built. Orton arrived then left.
– Lacey bomb.
– We get highlights from Reigns' return on Raw.
Daniel Bryan & Erick Rowan vs. Kevin Owens & Kofi Kingston: Bryan smartly had his minion start things off, and only entered when he thought it was safe only for the faces to work him over. Kofi and Kevin controlled with erase, but the tags started to get more aggressive and not so friendly. Bryan survived, and allowed Rowan to do his dirty work, taking the heat on Kofi. Bryan only tagged back in when it was safe and would quickly tag Rowan back in to ensure his safety. They worked a long heat on Kofi, putting him in the role he thrives in. That allowed the returning Owens to get the hot tag and run wild and pin Bryan with the stunner. Kevin Owens & Kofi Kingston defeated Daniel Bryan & Erick Rowan @ 16:30 via pin [***] This was good stuff, with KO looking really good in his return and commentary heavily playing the Kofi was screwed angle, which means he's not out of it all just yet.
– End Scene.
– Thanks for reading.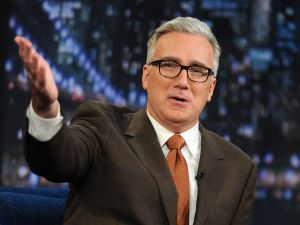 "Byyyyyyyyyyyyyyyyyyyyyye Felicia!"
8.0
The final score: review Very Good
The 411
I thought that this week's episode of WWE Smackdown was a really good show, with a great pace that made me feel like I couldn't turn the channel, some big returns, changes in direction, and the continued success of Black & Ricochet; I had a lot of fun watching this week, I just wish that they could spend some time building Asuka and the women's title more often, but I really enjoyed what we got this week.
legend