Csonka's WWE Smackdown Review 3.05.19
March 5, 2019 | Posted by
Csonka's WWE Smackdown Review 3.05.19
Csonka's WWE Smackdown Review 3.05.19
OFFICIAL RESULTS
– The Miz defeated Jey Uso @ 6:10 via pin [**½]
– US Title Match: Samoa Joe defeated Champion R-Truth, Andrade, & Rey Mysterio @ 14:45 via pin [****]
– Aleister Black & Ricochet defeated Sheamus & Cesaro @ 5:50 via pin [**¾]
– Mandy Rose defeated Naomi @ 0:45 via pin [NR]
– Kevin Owens defeated Rowan @ 1:40 via DQ [NR]
---
– Follow all of my reviews at this link.
– In memory of King Kong Bundy.
Daniel Bryan Talks: Bryan & Rowan arrive to kick things off. We see highlights of Kofi being screwed out of his title match last week. Bryan says he stayed silent last week, but will now break his silence. Kofi is a supporting player, and is now where he should be, in India with the rest of the New Day. Vince traded a man who throws copious amounts of pancakes for one that eats copious amounts of pancakes. Owens is just like the fans and not deserving of a title shot, he's a nobody, but that makes him dangerous because he has nothing to lose while Bryan has everything to lose. If he loses, the entire planet will lose. Owens arrives, and says he got to go back to being a fan while away injured. Owens is upset because Bryan thinks he's better than anyone else, and threw the WWE Title in the trash. Owens plans to shut Bryan's condescending mouth. They banter back and forth, making fun of each other, with Bryan saying Owens has no friends left. Owens agrees, but reminds Bryan he pinned him last week. He plans to win again on Sunday and take the title. Owens takes out Rowan and brawls with Bryan until Rowan returns and makes the save. This was a solid opening segment, but I feel the forced Vince McMahon styled humor took away from it.
– The Usos cut a promo, running down Shane & Miz's friendship. Shane and Miz arrive, claiming to be the best in the world.
The Miz vs. Jey Uso: Shane & Jimmy are at ringside. Shane & Miz clear the ring as we start the action during the break. They work into some back and forth with Jey dumping Miz. Miz pulls him to the floor, slamming him to the table and then taking control back in the ring. Jey battled back, but Miz scored with a short DDT for 2. Jey countered the finale, ran wild but Miz blocked the splash. Jimmy tried to help Jey pin Miz, Shane took him out and Miz won with the skull-crushing finale. The Miz defeated Jey Uso @ 6:10 via pin [**½] This was a solid match and preview for Sunday's PPV match.
– Charlotte invites Becky to show up tonight.
– Lacey bomb.
Champion R-Truth vs. Samoa Joe vs. Rey Mysterio vs. Andrade: This is an open challenge; Truth still wants to be like his hero John Cena. Poor Truth. JIP with Joe in control. He starts dumping bodies, and isolates Rey. To the floor as Joe beats on everyone. Joe now isolates Andrade, and dumps him. Joe follows with the elbow suicida. It's all Joe here, until Truth cuts him off with a dropkick. After the break, Andrade is working over Rey with the three amigos. They battle over a superplex, but Truth & Joe return and it breaks down with Truth running wild until Joe hits an STJoe. Andrade takes out Rey & Truth, hits a moonsault but Joe posts him. Truth cuts off Joe, takes down Rey and slams him onto Joe. Joe counters and locks on the clutch, Rey with the 619 an Andrade takes out Truth. He follows with a sunset bomb onto Rey to the floor, Zelina hits a RANA on Truth, but Carmella takes her out. Rey hits a destroyer in Andrade, and the frog splash gets 2 as Joe makes the save, hits the uranage on Andrade and wins the title. Samoa Joe defeated Champion R-Truth, Andrade, & Rey Mysterio @ 14:45 via pin [****] This was a great match with a hot crown, everyone getting to shine, and great near falls and action between all four. Joe wins his first main roster title, while Andrade continues to impress weekly.
– Becky arrives.
– Joe cuts a promo backstage; noting that the roster will fear what he'll do to keep the title. He has no respect for the roster and calls himself the king.
Aleister Black & Ricochet vs. Sheamus & Cesaro: Sheamus & Ricochet to begin. They trade strikes, Ricochet picks up the pace and an early near fall off the standing shooting star press. Sheamus cuts him off and sends him to the floor. The Bar works quick tags, taking the heat on Ricochet. Cesaro tags in and follows with suplexes, and then grounds things. Ricochet fires up and makes his comeback, and Black gets the hot tag. He unloads with strikes and kicks, and a near fall off of a knee strike. The Bar cut him off, working double teams, but Black hits a desperation black mass and follows with a tope. Ricochet hits the 630 for the win. Aleister Black & Ricochet defeated Sheamus & Cesaro @ 5:50 via pin [**¾] This was short, but pretty good with the right team winning.
– Nakamura & Rusev attack post match, but the Hardys make the save. The babyfaces stood tall.
Mandy Rose vs. Naomi: Sonya is at ringside. Naomi takes control right away, Sonja distracts her and Mandy hits a knee strike and implant buster for the win. Mandy Rose defeated Naomi @ 0:45 via pin [NR] With Mandy having a title shot, the win makes sense and the post match came off well with Asuka getting some revenge.
– Post match, Asuka arrives and kicks the shit out of both Mandy & Sonya.
– AJ talks about Owens vs. Bryan, and Kofi being robbed. Orton arrives and runs down AJ, continuing the slow build to their likely Mania match.
– Rey vs. Andrade is the Fastlane kickoff Match.
Kevin Owens vs. Rowan: Rowan overpowers Owens early on, but Owens attacks Bryan, who was on commentary. That allowed Rowan to attack, and we get a DQ as Bryan & Rowan beat down Bryan on the floor. Kevin Owens defeated Rowan @ 1:40 via DQ [NR] Solid stuff, we didn't have to watch a long Rowan match, they hyped the WWE Title match with the angle and we got Ali's return.
– Mustafa Ali returned and made the save for Owens, posting Rowan. Owens then laid out Bryan with a stunner.
Charlotte & Becky Meet: Charlotte makes her way to the ring, and shows footage from Rousey attacking Becky on Raw. Charlotte then mockingly calls Becky to the ring. Becky limps her way out, admits that she's hurting, but says it's worth it because she's in Charlotte & Ronda's head. Ronda gave the Man her best on Raw, but she's still here. Becky says she's owned Charlotte for months, the fans know it, and while she is hurt, she's also dangerous and has nothing to lose. Charlotte attacks; goes after the knee, and dares Becky to fight her. Becky fights back with crutch shots and the disarmher. Refs arrive and pull her off of Charlotte and Charlotte bails. This was an overall good closing angle for what is one of Faslane's major matches, and leading to the possible Mania main event. There was good intensity from both, and I enjoyed it.
– End Scene.
– Thanks for reading.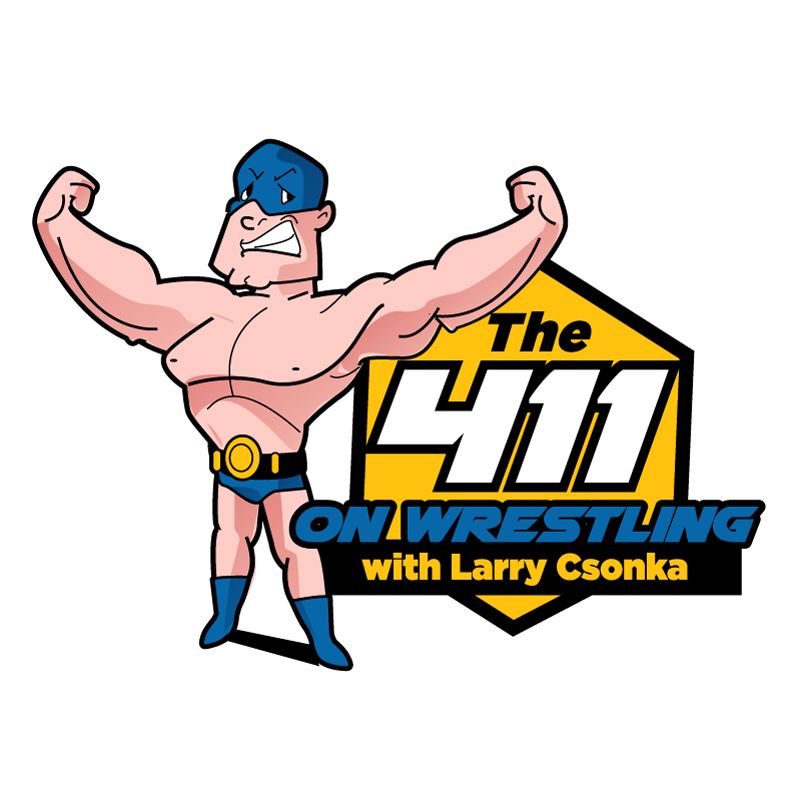 Coming Soon
6.5
The final score: review Average
The 411
I thought that this week's episode of WWE Smackdown was a really solid show, with some ok last minute Fastlane build, a great US Title match, and the strong closing angle.
legend