Csonka's WWE Smackdown Review 3.13.18
March 13, 2018 | Posted by
Csonka's WWE Smackdown Review 3.13.18
Csonka's WWE Smackdown Review 3.13.18
OFFICIAL RESULTS
– Non-Title Match: Champion AJ Styles defeated Rusev @ 11:20 via DQ [***]
– The Bludgeon Brothers defeated Big E & Jimmy Uso @ 2:32 via pin [NR]
– Jinder Mahal defeated Bobby Roode @ 6:25 via pin [**]
– Carmella defeated Naomi @ 2:50 via pin [NR]
---
– Follow all of my reviews at this link.
– Tonight's show is the fallout from Sunday's WWE Fastlane PPV.
Welcome to the House that AJ Styles Built: The champ is here and the fans are happy to see him. he admits that he was hurt and in pain, and doubting that he could win at Fastlane after he was put through the announce table. He dug deep and found a way and is still WWE champion, and is going to WrestleMania. His journey to WWE was almost unbelievable, and now he's WWE champion heading into the show of shows. He says he earned it and he will face Shinsuke Nakamura. It's a dream match, they had similar paths getting here, and he respects Nakamura. He's a regular man until he steps into this ring, and then he becomes phenomenal. Enter Nakamura. Nakamura says Styles is the champion and everyone likes him, but everyone likes him too. He respects Styles, and at WrestleMania, dreams come true, and his dream is knee to face, and become WWE Champion. Rusev & English arrive to celebrate Rusev Day. Styles has really blossomed as a promo guy, his past nervousness is long gone and he has great control over the audience. Nakamura's portion was smartly kept short an this was a good opening segment.
Champion AJ Styles vs. Rusev: English & Nakamura are at ringside. They lockup and Rusev overpowers Styles to begin. Styles now lays in leg kicks, but Rusev runs him over with a shoulder tackle. Rusev attacks with kicks and rights, and works over Styles with knee strikes. Styles picks up the pace, avoids a charge and lays in chops. Rusev fires back with a clothesline. They work into the international and Styles hits a dropkick and then sends Rusev to the floor. The slingshot forearm connects to the floor. Back in and Styles lays in more kicks. Styles now lays in rights, but Rusev cuts him off with a spinebuster. We go screen in screen, as Rusev works Styles over in the corner and then posts Styles' arm. Back in and Rusev grounds the action with a top wristlock. Rusev follows with a suplex, and lays in kicks to Styles. Styles fires back, but Rusev cuts him off with a dropkick. Back to full screen, and Rusev is still in control. Rusev sets Styles up top and follows with rights. Rusev follows him up top, but Styles slips out and takes out Rusev's legs. Rapid-fire strikes and kicks follow and the sliding forearm. Styles looks for ushigoroshi, but Rusev hits a pop up knee strike and head kick for 2. Rusev misses a kick, and Styles hits the PELE and ushigoroshi. Styles looks for the clash, but Rusev counters out. Styles looks for the calf crusher and locks it in, but English makes the save for the DQ. Champion AJ Styles defeated Rusev @ 11:20 via DQ [***] This was a good match, one that made me want to see Styles & Rusev have a proper PPV match sometime soon.
– Nakamura makes the save and stands tall.
– Big E is interviewed, and comments on facing the Bludgeon Brothers tonight. The brothers took out Kofi & Woods, but he's here and will represent New Day. Jimmy Uso arrives and says Jey is out as well, and says when everyone is healthy, they will tangle again, Jimmy will tag with Big E tonight.
Time to go take care of some business for Jimmy @WWEUsos and @WWEBigE… #SDLive pic.twitter.com/5hrSx3JOtu

— WWE Universe (@WWEUniverse) March 14, 2018
– Styles meets with Nakamura and says he didn't need his help tonight. Nakamura says he did and will have his back until WrestleMania, so he can beat him with the knee to the face.
"I didn't need your help at #WWEFastlane to beat five other guys, and I didn't need it tonight either." – @AJStylesOrg to @ShinsukeN #SDLive pic.twitter.com/WNIEntcISH

— WWE Universe (@WWEUniverse) March 14, 2018
– Big E is all business tonight. Jimmy & Big E attack before the bell and it's a big brawl on the floor. They get chairs and the Brothers get their hammers, but Jimmy & Big E bail.
The Bludgeon Brothers vs. Big E & Jimmy Uso: Harper and Big E to begin, and Harpers hits the bossman slam; the brothers work quick tags, but Big E quickly tags in Jimmy, he fires up with rights and follows with a whisper in the wind onto Harper. Harper kills him with a big boot and Big E is taken out on the floor. The killer bomb finishes Jimmy. The Bludgeon Brothers defeated Big E & Jimmy Uso @ 2:32 via pin [NR] This was exactly what it needed to be to follow up on Fastlane, the regular team not only won, but they dominated and continue to look unstoppable. The feud is heating up nicely.
– Renee interviews Sami. Sami initially says Shane cost him the title at Fastlane, but then says it's Kevin's fault. Shane is obsessed with Kevin, and that made him guilty by association. He played everyone, but paid the price and lost out on the title. That will never happen again, not for anyone and not even for Kevin.
Asuka's Smackdown Debut: Charlotte makes her way to the ring. She says as champion, you're always a target. She's honored and pleased that Asuka chose her for the WrestleMania match. Asuka arrives, and Charlotte welcomes he to Smackdown, but says be careful what you wish for. Charlotte has been defending her title around the world, but people have always wondered what would happen if they faced off. They will find out at Mania. Charlotte hoped that Asuka would pick her after winning the Rumble. She was excited on Sunday when Asuka's music hit, because she's never faced anyone like her, but Asuka has never faced anyone like HER. Charlotte plans to end Asuka's streak and solidify her legacy. Asuka says she hose Charlotte because she wanted a challenge. Charlotte's a queen, but she's the Empress. Asuka bows to no one, because no one is ready for Asuka. I liked this, it was short, to he point, and for week one, was a good set up for the match.
– US Champion Randy Orton arrives. Orton gets promo time, he's glad to finally be US Champion. He's glad to be on an elite list of grand slam performers. Roode earned his respect at Fastlane, but this title is his now and he will take it to Mania and no one will stop him. Roode arrives and congratulates Orton, but says he has a rematch and will take that at Mania and win back his title. Mahal arrives now. He also congratulates Orton. Mahal says it feels like Orton has been here forever and just won the title, while Roode won it way quicker.
Jinder Mahal vs. Bobby Roode: Mahal attacks at the bell, but Roode quickly fires back and Mahal powders. We go screen in screen, and Mahal cuts of Roode, taking control back. He lays the boots to Roode in the corner, and then chokes him out in the ropes. Back to full screen and Mahal grounds the action, working his usual enthralling offense. Roode fires back and they work into a double down. They trade strikes as they get back to their feet. Roode hits a neck breaker and heads to the ropes, and the clothesline follows. Roode looks for the DDT, but Mahal fights it off. Roode hits the blockbuster for 2. Mahal dumps him to the floor, and as Roode makes it back in, eats a big boot and Mahal covers for 2. Roode counters the khallas and gets a cradle for 2. The spinebuster by Roode follows for 2. Sunil Singh distracts Roode, gets posted and Mahal crotches him on the ropes and the khallas finished it. Jinder Mahal defeated Bobby Roode @ 6:25 via pin [**] Mahal wins to continue the build towards the triple threat at Mania, it was ok, but rather bland.
– Post match, Orton RKOs Mahal.
– Renee interviews Kevin who rants about Sami & Shane for ruining everything on Sunday and believing that he is the rightful WWE champion.
"@SamiZayn's a liar, he's a manipulator, and now he's blaming ME for his own shortcomings?!" – @FightOwensFight #SDLive pic.twitter.com/6HwvtHEFzY

— WWE Universe (@WWEUniverse) March 14, 2018
Naomi vs. Carmella: They lock up and Carmella hits a cheap shot and tosses Naomi around. She talks trash and slams Naomi to the mat. Carmella then stomps on Nomi's hair and continues to yell a lot, and slams Naomi to the buckles and. Naomi fires up and they take turns slapping each other. Naomi picks up the pace, misses kicks but hits a knee strike. Carmella trips up and stuns Naomi of the ropes and cradles her for the win. Carmella defeated Naomi @ 2:50 via pin [NR] This was short and also very bad match.
Shane McMahon's WrestleMania 34 Announcement: Shane is here for his big WrestleMania announcement. Shane says he's had issues with Kevin & Sami, and they have crossed the line and he will not apologize for his actions. It all started when Kevin attacked Vince. He had Kevin where he wanted at HIAC, but Sami ruined that. He may have not always done what was right, but he spoke with Daniel Bryan, who will return next week. But starting next week, Shane is taking a leave of absence, and Bryan will be going it alone. At Mania, Kevin will face Sami at Mania. Shane looks to leave, but Kevin arrives. Kevin agrees with his decision, and wishes Shane well in his future endeavors. Sami arrives and says that he should be glad he's leaving. Shane says he gave them the chance to face off at Mania and they aren't grateful. They then attack and beat the shit out of Shane. Sami hits the helluva kick and Kevin hits the pop up powerbomb. They then beat down and toss out refs. Sami gets a chair and wrap it around Shane's head and post him. They drag Shane up the ramp and take him backstage. Kevin then powerbombs him onto a stack of scaffolding to stand tall. A ref calls for EMTs. This was a good angle to play off of the already established story going between the three. They can easily go triple threat match at Mania, or a tag match as Shane brings in backup to get revenge.
– End Scene.
– Thanks for reading.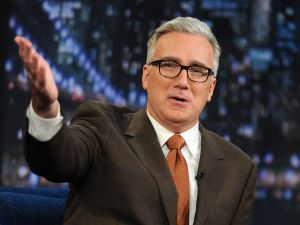 "Byyyyyyyyyyyyyyyyyyyyyye Felicia!"
6.5
The final score: review Average
The 411
This week's episode of WWE Smackdown was a rock solid episode and better than in previous weeks. It started off strong, with a Good opening promo and then a good Styles vs. Rusev match. The Bludgeon Brothers match continued their dominance and the build to the tag title match. The women's segment was a good first step in the build, but thing slowed with the Orton promo and Roode vs. Mahal, but at least it continued the build to the US Title match at Mania. Carmella & Naomi was the one bad thing on the show, but the main event angle was good. Hopefully, this is a sign that Smackdown is on an upswing.
legend