Csonka's WWE Smackdown Review 4.10.18
April 10, 2018 | Posted by
Csonka's WWE Smackdown Review 4.10.18
Csonka's WWE Smackdown Review 4.10.18
OFFICIAL RESULTS
– #1 Contender's Match: The Usos defeated New Day @ 10:25 via pin [***½]
– Naomi defeated Natalya @ 7:30 via pin [**]
– Smackdown Women's Title Match: Carmella defeated Champion Charlotte @ 0:14 via pin [NR]
– US Title #1 Contender's Match: Randy Orton defeated Bobby Roode & Rusev @ 7:07 via pin [**¾]
– Non-Title Match: Daniel Bryan defeated WWE Champion AJ Styles @ 12:45 via DQ [***½]
---
– Follow all of my reviews at this link.
Shane McMahon Talks: Commentary has said "intestinal fortitude" about 10 times already regarding Shane. Shane thanks the fans for a successful Mania weekend. He puts over Sunday's Mania moment, since he got to work with Daniel Bryan, and they got rid of Kevin & Sami. Shane says that Bryan will be a full time in ring WWE Superstar and Bryan has resigned as Smackdown GM. The new Smackdown GM is… PAIGE. Good for Paige. She says after she retired last night, Shane was there with this opportunity. The superstar shakeup is next week, but she has plans for tonight. Daniel Bryan will have a match tonight, against AJ STYLES. Fuck yes. Good opening segment, I like the introduction of Paige as GM and that we're getting Bryan vs. Styles.
New Day (Woods & Big E) w/Kofi vs. The Usos: The winners face the Bludgeon Brothers at the Greatest Royal Rumble Event. Wood in to begin, the Usos double team him right away and pickup a near fall. Big E tags in and tosses Jey around. Double teams follow from New Day, and Woods covers for 2. The corner stampede follows as New Day has full control. We go screen in screen, with Woods maintaining control. Big E in now, and he works an abdominal stretch. Big E then hits the running splash for 2. Woods back in as New Day continues the heat. Quick tags follow as Big E hits suplexes. Back to full screen, and Big E misses the apron splash. Woods and Jimmy tag in with Jimmy running wild. He dumps New Day and follows with a tope. He cuts off Woods and back in. Jimmy hits the Samoan drop for 2. Jey back in and Woods hits a desperation DDT. Big E hits the suicide spear to the floor. Great crowd for this so far. Woods is all fired up as he works over Jey. Jey cuts him off, they trade strikes and Jey hits a superkick. Big E & Jimmy tag in, as New Day works double teams, and pickup another near fall. Big E drops the straps, and looks for midnight hour, but the Usos fire back with superkicks. Superkick by Jimmy, Jey hits the top rope splash and pick up the win. The Usos defeated New Day @ 10:25 via pin [***½] This was a very good back and forth tag match with a great crowd. I know some are sick of the pairing, but I won't turn down good wrestling.
– The Bludgeon Brothers arrive and point at the Usos.
– Naomi was involved in an altercation earlier today with Natalya. Natalya runs her down for not being deserving of winning the women's battle royal. It set up this match.
Naomi vs. Natalya: They work some back and forth, Natalya gets pissy and Naomi hits a RANA. She follows with kicks, and then a slingshot leg drop. Natalya powders. Post break, and Natalya is in control. She mostly celebrates and yells shut up. The abdominal stretch follows, and Naomi fights her way out. The stunner follows. Naomi hits speedball kicks, but Natalya hits a sitout powerbomb for 2. Naomi fights off the sharpshooter, but Natalya hits a rolling lariat for 2. Naomi fowls with an enziguri and split legged moonsault for the win Naomi defeated Natalya @ 7:30 via pin [**] This was ok overall, and was likely there just to signal Natalya's move to Raw.
– Renee interviews Nakamura about his actions at Mania. He says he's sorry and maybe he got too emotional. Renee calls him out for being disingenuous, and he then claims he doesn't speak English.
Charlotte Speaks: Charlotte says that Asuka was the toughest challenge of her career and thanks her for that. She is still the champion, and says her match with Asuka was magical. Charlotte wants to know who she will make magic with next, and THE ICONIC DUO arrive. Royce says she knows a couple of wizards who can make her title disappear. They praise Charlotte for "a good" match at Mania, but it wasn't iconic. They then mock Charlotte for her promo, and Charlotte is not amused. They claim that they are the future and that Charlotte is the past. Charlotte attacks, but gets beat down. They then toss Charlotte over the announce table and continue to dominate her. Charlotte is then posted, and clammed into the steps; the duo then powerbombs Charlotte on the floor. They roll her in the ring and stand tall over her carcass.
– Carmella arrives and cashes in. The ref takes forever to start it.
MELLA IS MONEY!@CarmellaWWE has cashed in her #MITB contract to become #SDLive #WomensChampion! pic.twitter.com/FDMcIj0olY

— WWE (@WWE) April 11, 2018
Champion Charlotte vs. Carmella: Carmella hits the superkick and wins the title. Carmella defeated Champion Charlotte @ 0:14 via pin [NR] The segment as a whole was really good, with the Iconic Duo looking great in their beat down of Charlotte (which made the cash-in believable), and followed up by a memorable moment for the show with the Carmella cash-in. This also sets Charlotte up with two feuds, vs. the iconic duo and against Carmella.
– Aiden English arrives to announce that it's Rusev Day.
Bobby Roode vs. Randy Orton vs. Rusev: The winner faces Jinder Mahal at Backlash. Mahal is out on commentary. We start screen in screen, with everyone brawling and then Rusev bailing. Orton works over Roode in the corner, and then covers for 2. Back to full screen, Orton teases an RKO but Rusev returns and takes him out. He lays the boots to Orton, but Roode hits the blockbuster for 2. Orton tosses Roode, Rusev lands the head kick, covering for 2. They brawl to he floor, Rusev gets slammed to the announce table, but back in Roode runs wild and hits the top rope clothesline. Orton counters the DDT and hits the snap slam. Roode counters the draping DT, but Rusev slams Orton onto the announce table. He runs wild on Roode with a flurry of kicks, hits the machka kick and lock son the accolade. Orton breaks it up and posts Rusev and RKOs Roode for the win. Randy Orton defeated Bobby Roode & Rusev @ 7:07 via pin [**¾] This was a pretty good match, but I have no clue why you'd go back to Orton and Mahal, when their matches have been historically average to bad. I just wanted to celebrate Rusev Day.
– Carmella is interviewed backstage. She says the queen overstayed her welcome and the princess kicked her off of her throne. She gets emotional and then thanks herself. She made history all by herself. She' asked about the iconic duo, and she blows it off and leaves.
– Styles is interviewed backstage. Nakamura is not his concern, because he gets Daniel Bryan in a WWE ring tonight. Bryan is great, but he's not phenomenal.
12 years later, the rivalry continues… pic.twitter.com/URV1LKLLRS

— Chris Harrington (@mookieghana) April 11, 2018
WWE Champion AJ Styles vs. Daniel Bryan: They work to a stalemate right away. We get some back and forth, with Styles grounding things. Bryan fights to his feet, and lays in kicks on Styles. Bryan grounds things, working the arm. Styles escapes, but Bryan lays in uppercuts, but runs into the dropkick. Styles hits a slingshot forearm to the floor. Post break, Bryan picks up the pace and hits a running elbow strike. The corner dropkick follows. Bryan follows with yes kicks, but Styles counters with a dragon screw leg whip. Bryan is now slowed by the knee, and Styles hits the asai DDT for 2. Bryan fights back, working into an arm bar attempt, but Styles counters into the calf crusher. Bryan rolls out and into the yes lock, but Styles counters out and hits the PELE. The big lariat follows for 2. Styles looks to springboard in and gets caught with kicks. He fires up, but runs into Styles, who counters, but Bryan counters into the yes lock! Styles makes the ropes. Bryan now sets Styles into the tree of WHOA and follows with kicks. He takes Styles up top and Styles counters the belly to back superplex and Nakamura arrives and Kinshasa to Bryan for the DQ. He again low blows Styles. The Kinshasa to Styles follows. He hits another low blow before leaving. Daniel Bryan defeated WWE Champion AJ Styles @ 12:45 via DQ [***½] These two had a very good match, with Bryan looking like he hasn't misses a beat in terms of his timing and overall smoothness in the ring. Of course it doesn't hurt working Styles, but Bryan looked good. We got the run in finish that I think most expected, and I actually didn't mind it one bit. The Nakamura run-in made sense and served several purposes. Bryan shouldn't be losing yet, Nakamura continues on with his heel turn and got good heat for it, plus you set up a potential triple threat, as well as lay the ground work for Bryan vs. Nakamura.
– End Scene.
– Thanks for reading.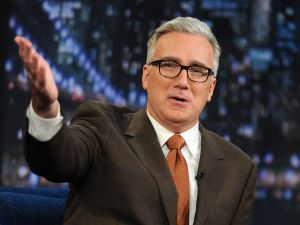 "Byyyyyyyyyyyyyyyyyyyyyye Felicia!"
7.5
The final score: review Good
The 411
I thought that this week's WWE Smackdown was a good show. They introduced Paige as the new GM, Bryan is officially back, they set up matches for Backlash & the Greatest Royal Rumble, the Iconic Duo debuted, Carmella cashed in and we got a taste of Bryan vs. Styles, with a finished that accomplished a lot in terms of future planning.
legend