Csonka's WWE Smackdown Review 6.04.15
June 4, 2015 | Posted by
Csonka's WWE Smackdown Review 6.04.15
Introduction
As a reminder, this will not be another traditional recap, but instead it will be a mash up of the Rs, Instant Analysis and my usual Twitter ramblings I would do during the shows; completely uncensored and as the ideas flow unfiltered to the old keyboard. Remember, this is a review; and I am here to review the show. As always, I encourage discussion and even disagreement, just do so in a respectful manner. I will be doing the review for Raw and most PPVs and iPPVs going forward.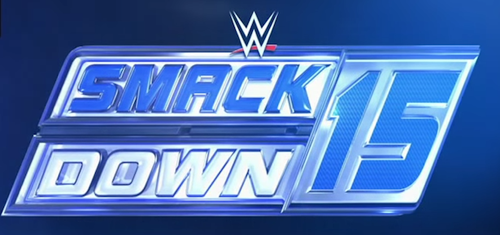 Thursday Night Smackdown 6.03.15
OFFICIAL RESULTS
– The Prime Time Players defeated The Ascension and the Lucha Dragons @ 7:50 via pin [**½]
– Non-Title Match: Champion The Big Guy The Ryback defeated Stardust @ 2:08 via pin [NR]
– Kevin Owens NXT Title Open Challenge: Champion Kevin Owens defeated Zack Ryder @ 1:10 via pin [NR]
– Neville defeated Kofi Kingston @ 6:23 via pin [**½]
– Roman Reigns defeated Sheamus @ 8:55 via DQ [**¾]
---
TIME TO TALK BECAUSE A WWE SHOW CANNOT START WITHOUT IT: We get a ton of replays from the events on Raw, leading to Seth Rollins and his new friend the chair coming to the ring. It was story time with uncle Seth; it's been a year since he took out the Shield with a chair just like this, they held him back, he pulled the trigger, joined the Authority, was named the future, won MITB, had a plan, cashed in and became champion. Yes, he told us the same shit he's been saying for a year in some form or another. His delivery was really good, as always, but it's a crutch of WWE promos to do story time and it is becoming as annoying as the opening promo itself. He complained about Ambrose stealing his belt, Ambrose appeared via the big screen and they had a good back and forth. The bottom line is that Ambrose ain't afraid of shit, he thinks Rollins is SAFWT, and plans to keep the title he took at MITB or die trying. An overall good segment, which could have easily been put in the middle of the show and actually made the formatting a bit fresh, but WWE continues to be unimaginative and lazy. Both guys performed their parts well, but these shows are so sanitized and a slave to pattern that it becomes a chore to get excited.
The Ascension vs. The Prime Time Players vs. The Lucha Dragons: The commentary team informs us that this is a #1 contenders match, new Day watched on from the back. They worked through a commercial, and when they came back the Ascension was getting the heat on Kalisto. There was way too much Ascension in control here, Titus got his big hot tag and ran wild on the Ascension. He's super energetic on these hot tags, I'll give him that. It broke down, bodies everywhere and Titus picked up the win for the PTP with the pump handle slam. The company is behind the Prime Time Players right now (likely due to Titus's dad of the year thing) and they have decided to give them some run, I get it, but feel that they wasted the initial fan investment in the Lucha Dragons. The good news is that they beat the Ascension to get the shot, and at least tried to protect the Dragons by doing so. The match was perfectly fine.
* Post match New Day gave a wacky and fun promo.
* More Sonic shake commercial footage is shown, Big Show apparently ate all the shakes and wanted more. He's large you see. Overweight perhaps. IT'S COMEDY!
Non-Title Match: Champion The Ryback vs. Stardust: This was every Cody Rhodes vs. a guy above him on the card match. He makes faces, he gets in some token offense that everyone knows, and then eats a finish and that is all. The Big Guy The Ryback won with little issue, as he should right now as the IC Champion. It was exactly what it should have been.
PAIGE TALKS: Renee interviewed Paige on the stage about her rage. Sorry, couldn't resist. Anyway, Renee asks her about the way she lost the title match on Raw, and she says it is the same old same old, and the Bellas have done it for years. She goes on a tangent about them holding the other ladies back so that they can get the attention and magazine covers, while Paige cares about being herself and what happens in the ring, not out of it. She wants to change things. It was fine, but feels as if we are back at square one because the Bellas turn on a dime and without any reasoning to make you care. And that's the main issue, the women aren't written for in a way where you could possibly care about them.
* Harper cuts a promo holding Rowan's mask and says that they are family and they have had the door closed in their face, but they are the reapers and they are at the doors to make people pay for their sins. Just reunite the Wyatt Family please, they are useless apart and were great together. This isn't rocket science.
The Kevin Owens NXT Title Open Challenge: Owens said that everyone knows who he is now, the NXT champion and the guy that beat John Cena in his first WWE match and will do it again at MITB. He said that he's no kid wearing Cena merchandize buying into everything Cena says because he knows better, the fact is that Cena is delusional. Owens says that Cena is out of touch with reality, and that the "Happily Ever After" fairy tale fantasy he's been force-feeding the kids for the past ten years is absolute garbage, and he wants to put the end to the corruption of the children that is being done by Cena. He then mockingly calls out his challenger like Cena would, and Zack Ryder answered the call. Outside of some token shots, Owens' squash game was strong and he finished off Ryder in just over a minute. Post match Owens added more injury to injury by hitting another pop up powerbomb. Again, this is exactly what it should have been. Add in that Owens defeated a man Cena beat, but did it easier and in less time, and it was well done.
* Sheamus cut a promo backstage about tonight's main event. He's insulted that Reigns is the favorite for MITB, and plans to put on a show tonight like he did with Orton on Raw.
Kofi Kingston vs. Neville: Hey it's one of those matches where guys in the MITB match have to face each other in a lazy attempt to build the match instead of making the competitors look strong and like that actually belong in an important match. Unfortunately, someone will lose here, and by the time we get to MITB I will not care all that much about the actual match because I have watched variations on that match several times. Neville cut a horrible mini-box promo, where he was supposed to be clever declaring the "altitude era" but it was not good at all. Stop letting him talk please. Lazy booking aside, they worked through the commercial and showed some good chemistry. New Day used the numbers game, which allowed Kofi to gain the advantage and take control of the match. Neville made his comeback and looked to hit the red arrow, Big E pulled Kofi to the floor so Neville hit a really pretty moonsault to the floor onto both men. Despite further tries of interference by New Day, Neville overcame and got the counter for a Bulldog 92 style pin. Neville was also smart and ran away. There were a lot of heel shenanigans, but it was a fun little match. I just wish that they could actually book the show to make all of the MITB guys look good instead of having a few win against the others. You have full control and I am pretty sure Jack Swagger and Heath Slater and a bunch of others aren't busy.
FUCKING A IT'S THAT EDITION OF MIZ TV THAT NO ONE ASKED FOR: Listen, I do not like Miz or Miz TV, the Miz TV segments are usually really bad. But I will say that Miz has that "dress like a douche I want to punch in the throat" look DOWN. We got video and such about the Lana/Rusev split, and Lana explained that Rusev didn't respect her and didn't deserve her. She went on to explain that she had feelings for Rusev, but that he treated her poorly and she walked away. Miz then called out his special guest, Rusev. I was not a fan of this, as I do not think the split angle has been done well and was hoping with the injury that they could just take Rusev off TV so that he wouldn't be a big part or casualty of the split. He babyfaced her here and was asking for a second chance, and said that she was his crutch and he needed her. Lana of course refused, and Rusev snapped and called her stupid and pathetic cow. This brought out Ziggler, who basically only came out and escorted Lana to the back. I thought Rusev's faux babyface stuff was done well, but it was hard to buy since he did that promo on Raw and acted that way and then snapped about getting everything back. Also, the Ziggler and Lana thing I don't buy at all, they have no chemistry at all. Hell, they are Ted DiBiase and Maryse levels of bad.
Sheamus vs. Roman Reigns: Man you know what I could go for right now? One of those matches where guys in the MITB match have to face each other in a lazy attempt to build the match instead of making the competitors look strong which always ends up making me care less about the match they are trying to build. WAIT A GOSH DARN MINUTE that's what this is! In that regard, if you don't run Neville vs. Kofi and then do this match/angle, it's much easier to accept and works a lot better. Credit to Reigns here as he actually was selling the fact that he took a ton of punishment on Raw, it's the little things. They brawled on the floor early, and Sheamus controlled most of the action beating down Reigns, who was still showing the effects of the Raw beatings. Reigns posted Sheamus late into the match and started to make the big comeback, but then J&J and Kane made their way to the ring. Kane ended up getting involved and that led to the DQ. Post match Kane and Sheamus beat down Reigns, Kane chokeslammed Sheamus as well and then announced that he will in fact be in the MITB match (the final entrant). He then delivers a chokeslam to Reigns and stands tall. I enjoyed the match, it wasn't great, but they beat the hell out of each other, Reigns sold the beatings from Raw well overall, and Sheamus is at his best when he can just kick the shit out of someone. It was a fine main event match and the finish at least set up Kane in the MITB (not a big fan of it, but it did its job) and also neither man lost and they should have here.
* End scene.
* Thanks for reading.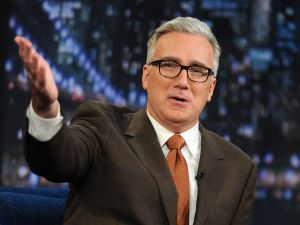 "Byyyyyyyyyyyyyyyyyyyyyye Felicia!"
6.0
The final score: review Average
The 411
This was your average, cruise control edition of Smackdown. Some minor build to the PPV, but it's just here to keep the status quo until Raw rolls around. It wasn't bad, but if you missed it, you missed nothing. There was nothing must see on the show.
legend