Csonka's WWE Smackdown Review 9.12.17
September 12, 2017 | Posted by
Csonka's WWE Smackdown Review 9.12.17
Csonka's WWE Smackdown Review 9.12.17
OFFICIAL RESULTS
– US Title Match: Champion AJ Styles defeated Tye Dillinger @ 7:25 via submission [***]
– Smackdown Tag Team Title Las Vegas Street Fight Match: The New Day defeated Champions The Usos @ 11:25 via pin [***¾]
– Smackdown Women's Title Match: Champion Natalya defeated Naomi @ 7:07 via submission [**]
– Gable & Benjamin defeated The Hype Bros @ 2:32 via pin [NR]
---
– Follow all of my reviews at this link.
– We get highlights from last week's Shane McMahon/Kevin Owens drama, leading to Shane's suspension last week and the return of Vince McMahon tonight.
The Kevin Owens Show?: Owens welcomes us to the Kevin Owens Show, something we should get used to following the actions of Shane McMahon last week. He didn't retaliate due to the fact that Shane attacked and he respects authority. So from now on, while he sues the McMahon and everyone involved, this will be the Kevin Owens Show featuring Kevin Owens. There will be changes, Sami Zayn? Gone. Ton and Byron will have to wear the same suit, two guys, one suit since they sound the same. The fashion files? Canceled forever, they're done. But now he needs to talk with "Mr. McMahon" and calls him out, but Dolph Ziggler dressed as Shane arrives. Dolph does his new entrance mimic routine. Owens says he may as well use the entrance because no one else is. Daniel Bryan now arrives, wearing some sensible dad slacks. The crowd appreciates his choice in pants, and is also happy to see him. Bryan says that he still runs the show, and says the fun and games will end very soon. Owens promises that Bryan will remain on as janitor when he takes over. Bryan's actually fine with this because he's one step closer to getting back in the ring. Bryan promises Vince will be here soon and Owens won't like what he has to say. Owens can't wait for him to get here, and promises Vince won't like what he has to say. This was a fun segment with Owens playing his role well, and nailing little things, like making sure to fire Zayn right away.
US Title Match: Champion AJ Styles vs. Tye Dillinger: I actually love Styles giving the hard working, but not exactly the most deserving (according to win/loss), babyface a chance here. They work a good back and forth to start, with Tye taking the early advantage and shooting Styles to the post to take control. We go screen in screen, with Tye working the back of Styles following the post spot. Tye grounds the action, grinding Styles down and looking to make the most of that post spot and advantage that afforded him. We're back to full screen, and Styles hits a powerbomb to cut of the mounted corner punches. Styles follows up with strikes, Tye avoids the PELE but eats a clothesline. Styles looks for the springboard forearm, Corbin is out and Styles takes him out. Styles counters the Tye breaker, but Tye fights and gets it for a great near fall! Tye picks up Styles, but Styles rolls into the calf crusher and Tye has to tap. Champion AJ Styles defeated Tye Dillinger @ 7:25 via submission [***] This was a good match, with Tye getting that one believable near fall that the fans bought. Good effort from him, I hope they can find something for him to do.
– Post match Corbin attacks Styles and Tye, laying out Styles with end of days to set up our next title match. Corbin says next week, he's challenging him for the title.
– Rusev is interviewed backstage. He was embarrassed at Summerslam, so he returned to Bulgaria to recharge but instead, was looked at as a failure. He is not a loser, but knows what he has to do to get back his fire; he must break a legend.
– The Singhs introduce Jinder Mahal. They make their way to the ring, and Mahal discusses his next opponent, Shinsuke Nakamura. He puts him over as a creative and charismatic performer, and shows wacky pictures of Nakamura on the screen. Mahal says that what he sees is constipation and makes bathroom jokes. The Singhs find this hilarious as he shows more pictures, and calls him a Michael Jackson rip off. The Singhs mock Nakamura's pose as Mahal shows another picture and makes a Godzilla joke. Mahal then says Nakamura doesn't want to be champion, because he will be treated to USA chants and disrespected like he is. Mahal then tells Nakamura to walk away because it won't be worth it. Mahal speaks to his people. That was a horrible segment, not funny, and just a waste of time. I'm sure Road Dogg thought it was hilarious. The show was going along well until that segment.
– Owens talks with a production guy about the changes he's going to make as he takes over, and then meets with Sami Zayn. Owens talks about the old days with Sami, mentioning the promise they made to get to WWE. Owens is about to own WWE, and will be sending Sami back to the indies. So when things get tough, Owens will allow him to go back. Sami says h would rather go back than work for Owens.
Smackdown Tag Team Title Las Vegas Street Fight Match: Champions The Usos vs. The New Day (Big E & Kofi): They brawl right away, with the action spilling to the floor. New Day brings out tables, they set it up and the Usos battle back and post Big E as we take a break. Post break, and the Usos are in control, working over Big E in the using, using a chair. Big E fires up, but eats a chair-assisted superkick to the face. Kofi fights back on the floor, but is cut off and the Usos grab a kendo stick and continue to work over Big E. The Usos tie him up in the ropes, but Kofi returns to make the save. Kofi has the kendo stick, and starts to work over the Usos with it just laying into them. He sends Jey to the floor, Jimmy misses a splash and eats a chair in the corner. Kofi up top with a chair, dropkicks it onto Jimmy and covers for 2. Jimmy rolls to the floor, so Kofi throws a chair at his face. Kofi up top but the trust fall is caught and he's slammed to the barricade. Big E is back and suplexes an Uso and beats down the other on the commentary table. Big E is pissed, heads back in and hits the STO in the corner. The belly to belly follows, Big E dances and hits the big running splash to both Usos. He sends an Uso to the floor, as the other rolls him up for 2. Big E hits the big ending for 2. Big E fights, eats kicks and is finally down. The Usos head up top, Kofi knocks one off the top and through a table! Kofi kicks the other, the midnight hour connects and we have new champions! The New Day defeated Champions The Usos @ 11:25 via pin [***¾] This was a very good match as these two teams continue to work very well together. While not quite as good as their last PPV effort, it was very enjoyable and they made good use of the stipulation without going overboard. I also liked that Woods was in the back until the celebration, keeping it to two on two with no bullshit. Love the chemistry these teams have developed, and they continue to find ways to keep the matches fresh.
– Ronda Rousey is in the crowd ahead of the Mae Young Classic finals.
Smackdown Women's Title Match: Champion Natalya vs. Naomi: The ladies get the already in the ring treatment. Carmella (with James Ellsworth on a leash) are on commentary. This is a Summerslam rematch. Natalya looks to ground things and control early, but Naomi cuts her off with speedball kicks. Natalya quickly cuts her off, slamming her to the buckles and we go screen in screen. Natalya maintains control, slapping Naomi around and slapping her around. Natalya talks a lot of trash, while going for pin attempts and then following up with a chinlock. We head back to full screen so that Naomi can start the comeback. She fires up, they both go for running cross bodies, and collide center ring and both are down. Naomi lays in kicks, hits a RANA and then a head kick. More kicks follow, and then the slingshot leg drop as Natalya was trapped in the ropes, and the cover gets 2. Naomi misses the split legged moonsault, but Naomi fights off the sharpshooter. Carmella talks shit to Natalya, and Naomi hits a high cross onto Carmella and Ellsworth. Natalya posts Naomi, rolls her back in and locks in the sharpshooter and Naomi taps. Champion Natalya defeated Naomi @ 7:07 via submission [**] This was an ok match, with a flat and predictable ending. It started out well, but felt as if it faded the longer it went on.
– Aiden English warms up backstage and Kevin Owens arrives and praises his voice. He thinks that English could sing the new Kevin Owens show theme song. English sings him a sample, and Owens approves.
– The only explanation for Vince being so late is that he's at a titty bar.
– Dolph Ziggler makes fun of elaborate performances and says he's the greatest performer in WWE history. He then mocks Bayley's entrance. He then asks if he's a star yet, and says after the entrance, the bell will ring and he'll have to prove his worth. And now, Ziggler does Ultimate Warrior's entrance. I keep hearing that he's getting great heel heat and Youtube, but he's not getting much of a reaction for this gimmick. Similar to Jinder, "alleged heel heat and Youtube views." It died last week, so they did it again. Ziggler again rants about entrances, noting anyone can do them, but that no one can do what he does in the ring. He then says the fans don't care and that he doesn't care about them. I'm guessing that this will lead to the rumored feud with Bobby Roode.
Gable & Benjamin vs. The Hype Bros (Mojo & Ryder): Mojo and Gable in to begin, Gable attacks the arm and tags in Benjamin. Benjamin takes control, grounding Mojo and working the arm. They then trade strikes, Benjamin hits the spin kick but Mojo cuts him off and tags in Ryder. They double team Benjamin, but Gable makes the save. Mojo ends u posting himself, Ryder hits a missile dropkick but Benjamin counters with a spinebuster. Benjamin looks for a powerbomb, Gable blind tags in and they hit a doomsday device variation for the win. Gable & Benjamin defeated The Hype Bros @ 2:32 via pin [NR] Gable & Benjamin pick up the win, while they go back to the tease of the Hype Bros splitting as Ryder refused the post match handshake and bailed. This was solid for the time given and the right team won.
– Daniel Bryan talks with Vince McMahon backstage. Vince likely explained the great steak he just had at a titty bar on the strip.
When Vince Met Kevin: Owens is in the ring now. Vince now power struts his way to the ring, his first Smackdown appearance in four-years. Owens calls him Vince and says that this is a first for him. He claims Vince is intimidated, but Vince says he nauseated. Vince feels that way due to what Owens said last week, and Vince says Owens didn't fight back not out of respect, but because Shane was kicking his ass. He questions how Owens has any respect for himself, and mocks him for wanting to take legal action for what happened last week. Vince says if he files that lawsuit, he will fire him. Vince tells him to file his lawsuit, and says he's been in a ton of legal battles and has never lost. The laws of the land are written for people like Vince, billionaires like Vince. By the time it gets to court, Owens would be bankrupt. Owens is pissed that Shane attacked him, and Vince says he suspended Shane… because he didn't get the job done. Not because he's an authority figure, but Owens got what he deserved. Vince will reinstate Shane, and there will be a match. Owens vs. Shane, inside Hell in a Cell. Owens agrees to this, but wants Vince to promise that he won't fire him after he destroys Shane, and that he won't be fired if a McMahon provokes him and he then beats them senseless. Vince agrees and they shake hands. Owens the shoot head butts Vince and BUSTS him open! Owens lays the boots to him and then superkicks him. he tosses the refs aside and heads up top but super agent Adam Pearce is here to make the save. Owens says fuck it and frog splashes Vince anyway as Pearce calls for medical attention. Stephanie arrives as Vince gets medical attention and yells at Owens before checking on Vince. Vince tries to walk to the back, but falls to his knees clutching at his ribs. This was a very good angle to close the show, they officially set up Shane vs. Owens, Vince was in peak Vince form and even took a quality ass beating from Owens. I think that this is part of a long term angle, where Owens gets past Shane, and that should lead to Owens vs. Triple H at Mania, where Triple H has to try and "kill his own creation."
– End scene.
– Thanks for reading.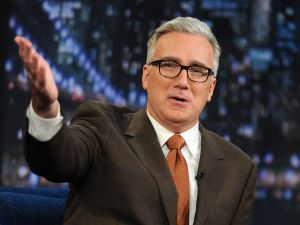 "Byyyyyyyyyyyyyyyyyyyyyye Felicia!"
6.5
The final score: review Average
The 411
This was a real mixed bag of a show this week, the Owens stuff to open the show was fun and the Styles vs. Dillinger match was good and also set up Styles vs. Corbin as expected. The Mahal segment was bad, not funny or entertaining in any way. The tag title match was very good, leading towards great, and the women's match was solid, as was the tag match with Gable and Benjamin winning. The closing segment was great, with Vince making the most out of his appearance, but the show was inconsistent overall.
legend