Handicapping the News 09.21.12
September 21, 2012 | Posted by
I wish it were possible to preload these columns. With The Contentious Ten, I can do a batch of them and then do minimal editing before submitting them, and it's not quite as pressing in terms of deadline. I'm the dummy that signed up for a news column without a time machine, though, and so I have to take it day by day. I'll survive, I just wish I had maybe used a little more foresight.
Several of you had kind words regarding last week's column on Jerry Lawler and they were much appreciated. I'm happy to report that he's doing well by all accounts. It's good to hear that Jerry is likely not only going to come through this with flying colors, but can return to WWE for commentary and/or occasional matches if he so desires.
Next week, the Reader Spotlight will return to its usual spot. I didn't want to deal with anything but Lawler last week, and I don't want to drag last week's stuff into this week's column. Now that we're back on a regular pace, I'll be more than happy to get back to typical interaction.
And now, headlines.
Dark Matches
9.18.12 John Cena has surgery to remove bone chips from his elbow. What are the odds…
He somebody takes the title from Punk before his return? 50 to 1
He triples the number of Make A Wish requests he's filled during his time off? 25 to 1
He sells the surgery for two of the four to six week period, then rips off the arm brace and returns to the ring like nothing ever happened? 10 to 1
9.19.12 Jeff Hardy may or may not go to WWE once his TNA contract ends. What are the odds…
Jeff retires in TNA? 25 to 1
Jeff reunites with Matt in WWE? 40 to 1
The IWC continues to toss out half hearted and unconfirmed "news" stories? EVEN
09.15.12 Matt Morgan "crashes" TNA show; Literally dozens of people come out of their seat
At a TNA house show this week, Matt Morgan jumped the rail and ruined a match. This comes after weeks of Morgan tweeting hints that he's going to be joining WWE, or anywhere that isn't TNA. His return did come as a bit of a surprise, and to this point has been an isolated incident. Secrets aren't kept very well in this business, but there was no indication whatsoever that Morgan was going to be returning to TNA after his contract lapsed.
I think there's a reason for that. After pondering Matt Morgan's return and why it was kept so quiet, it made me realize that TNA has likely started doing something that I theorized about early in this column's run: they're working the internet. Releases and contract disputes may not exist, but they'll be leaked and publicized. To what end? Keeping their product fresh, unpredictable, and enjoyable.
TNA has an uphill battle in going against the NFL on Thursdays for the next few months, but their product has been unquestionably better over this summer's run of live shows. Long term booking has been solid, and they've got a central angle in Aces and Eights that should tie things together and redirect the company heading into the winter months. I can't help but think that Matt Morgan is going to be a big part of that angle now, along with some other guys and gals.
The prevailing thought is that Jeff Jarrett will (logically) be the leader of the faction, and it'll be on the grounds that he's a disgruntled employee. Along with fresh faces such as Luke Gallows and Wes Brisco, it makes sense that Jeff will have other angry "former" TNA roster members with him as well. Matt Morgan wasn't offered a new deal. Devon was disrespected by letting him walk even though he was a champion. The Beautiful People and Awesome Kong are former Knockouts that could fit the bill.
What can we expect from Morgan in the next few months?
A prominent role in Aces and Eights: 4 to 1
It only makes sense given where the angle appears to be going. The "DNA of TNA" has a right to be angry and is much better as a heel, and when he has a mouthpiece.
A return to TNA outside of Aces and Eights: 10 to 1
Less likely, but possible. Morgan's value was hurt by how he was handled in the last couple months of his TNA run, but it's nothing irreparable.
No return to TNA, the one off appearance was just there to swerve us: 50 to 1
Word quietly came out that Morgan had signed a two year deal following that appearance. If they're working us multiple times on multiple levels regarding the same situation..well..they may be trying just a little too hard.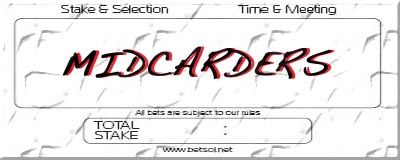 9.17.12 Unauthorized ECW Documentary footage released; no word on whether the crew has yet to be paid
ECW was apparently buried in wrestling's version of the Pet Semetary. It refuses to die and stay dead. We've seen a full blown revival by WWE after their annual shows went so well. We've seen TNA cash in with their version of an ECW themed show. Shane Douglas has tried to revive it in spirit, and there have been multiple DVD releases regarding it through the years since the doors to ECW Arena closed. There's a new documentary on the way, though, one that's "unauthorized", and it actually looks to be pretty good. For all we know about ECW's history at the moment, I can't help but think there's going to be some new information revealed here.
Vince McMahon has no great love for Paul Heyman or his creation, he simply recognized it as a business opportunity. That said, I'm sure that Vince was eager to paint ECW in the best possible light once it was officially one of his assets. The problems that the promotion had were well publicized, especially the financial woes that came from Paul Heyman's mismanagement. They took big risks, they succeeded wildly, and they failed in spectacular fashion. The whole thing was a roller coaster ride, and it was fun to be a part of it.
Wrestling fans always want to know more of what's going on behind the curtain, though, and now there's another opportunity to peel back the layers on one of the most revered promotions in history. The documentarians that are producing this film have no reason to pull punches. They've got no reason to protect anyone or cut deals. They're apparently setting out to make an honest documentary. The early footage looks fantastic and I hope we get to see it sooner than later.
Once the documentary releases, what can we expect it to accomplish?
The perception of ECW changes for the better: 250 to 1
The only reason odds are so long here is that people love ECW so much already that it would be difficult for them to look any better to the fanboys. They were as influential on today's product as anyone has ever been, and the sport owes a lot to them.
The perception of ECW changes for the worse: 100 to 1
It's going to take one hell of a smear campaign to get people to think negatively of ECW in any substantial amount. If there was something going on behind the scenes that's been completely buried for years, then it's going to be quite the scoop for these guys to break the story. Even so, people are aware of the faults that ECW had and they love them anyway. The possibility exists, though.
It gets shut down by Vince on legal grounds: 30 to 1
If this thing gets a lot of attention, I can see Vince putting a stop to it by simply throwing lawyers at it. He isn't going to be a fan of people making money off of something that he owns, even if it's a documentary project. I hope these guys are prepared to lawyer up or know how to stay under the radar.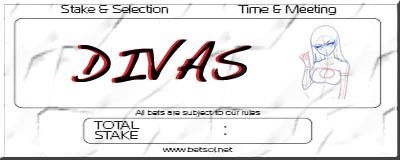 9.15.12 Tammy Sytch arrested 3 times in a week; Lindsay Lohan quoted as saying "Not bad."
The wild life of Tammy Sytch continued this week, as she managed to get arrested three days in a row. The first two were for assaulting her boyfriend, the final was for essentially violating a restraining order.
Over the years, Sytch's life has been a whirlwind, and it's hard not to feel for her. She makes it into the business and gets together with Chris Candido. At the height of her stardom, there are persistent rumors that she had affairs with both Shawn Michaels and Bret Hart. She was released from WWE due to problems with Sable, as well as the signs of a painkiller addiction.
She and Candido spent time in ECW, WCW, and XPW, with rumors of drug use following her throughout. Her husband died and she clung to wrestling as a way to make money, even though it's not the best of environments for someone that's emotionally vulnerable and may have issues with addiction. She did some softcore porn with Missy Hyatt, and her name has mostly shown up in the years since in stories similar to this one.
What's in the future for the former Sunny?
A quiet exit from the business: 40 to 1
It doesn't hold quite as true with the ladies, but generally speaking, once you're in…you're in. You walk away for a while, but you never quite leave. She's tried to leave a couple of times, with porn and medical terminology as her exit strategies, but they didn't stick.
A return to the indy scene in 2013: 5 to 1
She has name value, and people will keep trying to book her here and there. If she follows through on the bookings, and steers clear of legal trouble, then there's no reason to think she'll be back whether it's a good idea or not.
Sobriety: NO ODDS
As I've said before, I'm not going to speculate on whether or not somebody beats this type of thing, or on injuries, or on mortality rates. I'll simply cross my fingers and hope for the best.
9.19.12 WWE announces working agreement with AJPW; Demolition quoted as saying "Dammit."
This week, it was reported that World Wrestling Entertainment had reached a tentative agreement to work with All Japan Pro Wrestling. The deal was apparently negotiated by one Mr. John Laurinaitis, which should come as no surprise given his extensive history with the promotion. For those unaware, Laurinaitis found much greater success across the Pacific than in the United States. He formed successful tag teams with Steve Williams and Bart Gunn, and main evented a Tokyo Dome show against Mitsuharu Misawa in a Triple Crown title match.
The potential here is enormous, as young (and established) WWE stars can learn a great deal and earn some major dollars in going overseas for even a few matches each year. WWE also now has access to some of the best international talent in the world, and will almost definitely capitalize on this much better than TNA has taken advantage of their relationship with AAA.
All Japan's roster has long been comprised of a collection of native and American stars, with notables such as Big Van Vader, Hulk Hogan, Dory and Terry Funk, Steve Williams, Terry Gordy, and Stan Hansen among the list of gaijin alumnus in New Japan. WWE has never featured a great deal of Japanese talent, but there's certainly potential to see some now. If nothing else, the idea that a Japanese star may arrive to defend the honor of Sakamoto against Tensai could make this worth the trouble. It also presents the potential to see CM Punk and/or Sheamus take on champions and stars from All Japan either in America or in Japan.
We've seen several things with great potential fizzle out in the past. What's going to happen with this talent exchange?
Keiji Mutoh is inducted into the WWE Hall of Fame: 10 to 1
This was the first thing I thought of with this announcement. It makes sense, as Mutoh is one of the greatest wrestlers ever on either side of the ocean. He has enough of a following in America amongst the NWA and Ring of Honor/internet crowds that the induction would create a buzz within WWE's fan base. For that matter, Mutoh has shown that he can still turn in five star matches when he laces up the boots. Mutoh vs. Punk? I'll take it.
All Japan acts as an advanced training ground:10 to 1
There's nothing for Jack Swagger to learn in OVW. There's not a great deal for Heath Slater or Tensai to learn, for that matter. However, take those three guys – or Justin Gabriel, or Sin Cara, or Ted DiBiase, Jr. – and send themto All Japan for a while? Well, they'll get more seasoning, they'll learn some new tricks, and they'll likely get an opportunity to work in front of major crowds. Well, except Tensai. He'll just go there to work out the remainder of his contract, I would imagine.
We see a Japanese star at Wrestlemania: 50 to 1
It may be a foreign country, but Vince isn't going to spotlight someone that isn't his. There's a good chance that Vince is pissed off at Keiji Mutoh for getting over in Japan without Vince's help, and Vince sees this as a way to actively destroy All Japan and take over wrestling on a global level. Likely? No. But would you be entirely surprised?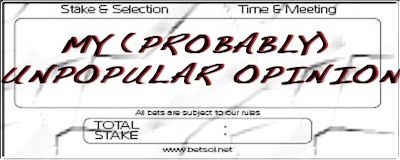 You'll excuse me if I'm not awestruck by the generosity of WWE and their partnership with Susan G. Komen's Breast Cancer Awareness foundation. It's a joke on both sides.
While I'm sure that Vince McMahon loves boobs as much as the next guy, I don't think that wiping out cancer is one of his great passions. In fact, I think Vince's only two real passions are dominating the wrestling industry and mocking Jim Ross. Cancer probably ranks somewhere between "seeing Pat Patterson naked" and "do it yourself dentistry."
WWE has partnered with Susan G. Komen because there's the issue of a Senate campaign going on for a member of the McMahon family, and few things carry as much good PR as the Breast Cancer Awareness campaign. It carries good PR because most people aren't aware of how Susan G. Komen operates.
Susan Komen is no more interested than finding a cure for cancer than Vince McMahon is interested in do it yourself dentistry. If the foundation were, in fact, consumed by a desire to eradicate cancer, they probably wouldn't target very small charities that dare to use the words "for the cure" in their efforts to raise money to fight cancer. They also probably wouldn't take on major charities such as those that are dedicated to fighting lung cancer. They also probably wouldn't threaten anyone that used the color pink in their marketing strategies.
And if they were really interested in finding a cure for cancer – breast or otherwise – then a hell of a lot more than 21% of the money they raise would actually go towards cancer research. Susan G. Komen is a business, not a charity. They should be ashamed of how they operate, and WWE should be ashamed of themselves for aligning themselves with them for the sake of PR.
I'm fully aware that neither of them are, and that neither one could care less about my opinion of them. It doesn't make what either of them are doing right now more acceptable, though.
That's it for me. I'll try to do better next time. You can message me on Twitter @GavinNapier411 if you want to tell me how much you love me or hate me, or just say hi. Odds are I'll be back next week.

NULL